Our Trip To Washington, June 2005

OLYMPIC PENINSULA WATER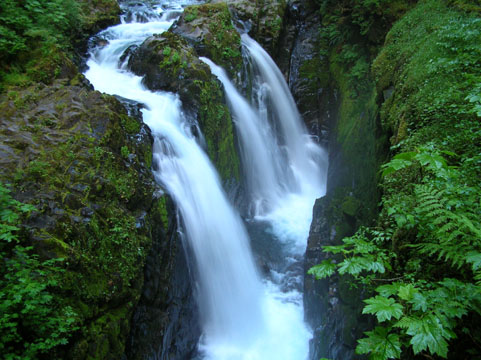 Sol Duc Falls, a mile in the woods from the road to the resort, seen at twilight which this particular evening was after 9 p.m.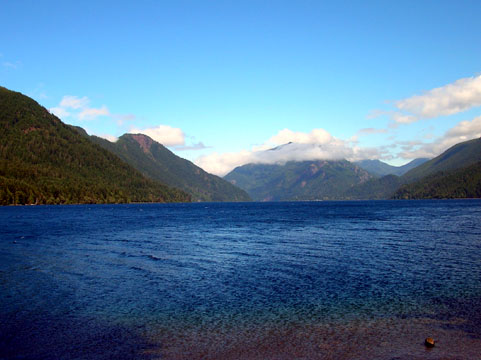 Crescent Lake now sits over part of the area carved out by the glacier that once covered the mountains.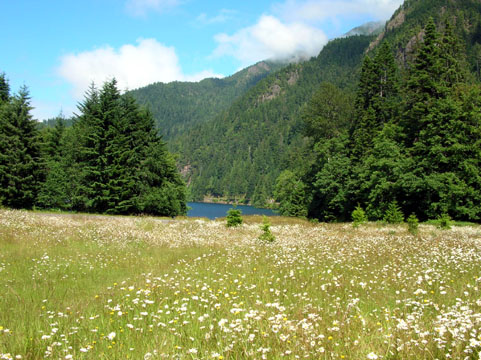 A field of wildflowers leads to the lake. That amazing blue is the actual color of the water, which is full of runoff from the active glaciers on the higher peaks and is over 600 feet deep.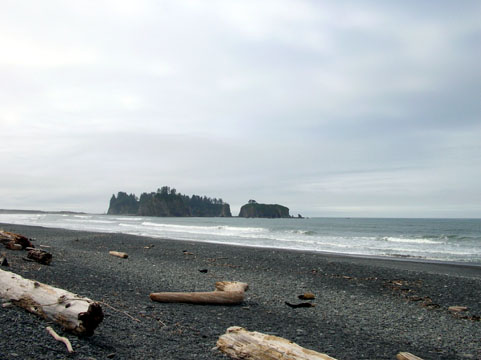 Driftwood and stones litter Rialto Beach on the Pacific Ocean with sea stacks in the background.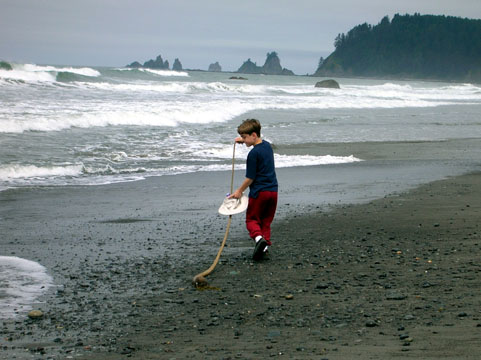 Adam with "Spiffy," a large piece of kelp he found on Rialto Beach and walked like a dog.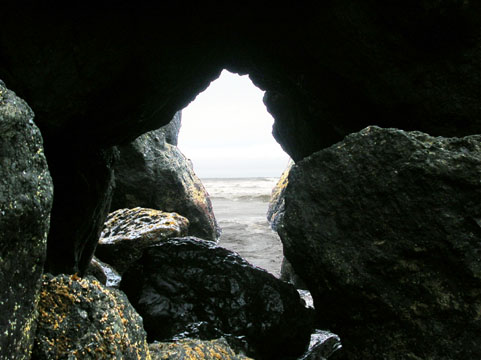 The Pacific Ocean through a small rock tunnel on Ruby Beach.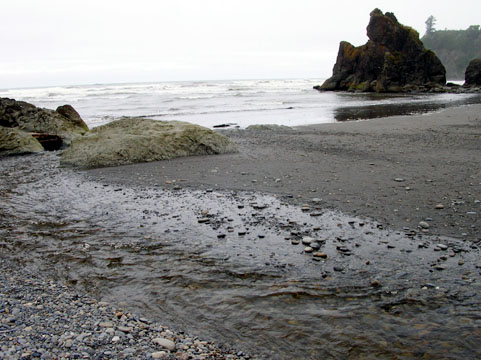 The point at which Cedar Creek spills out into the ocean.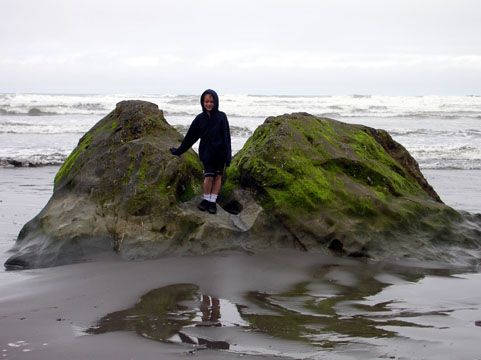 Adam between rocks along the coast.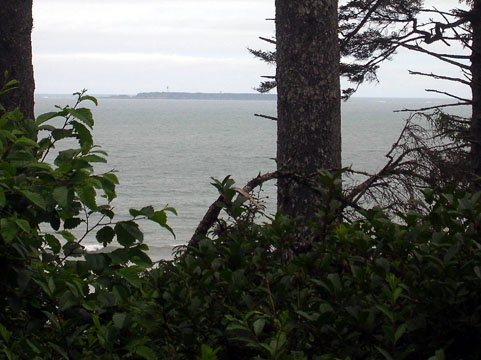 Destruction Island from the tsunami evacuation route along the coast. Apparently there are many shipwrecks to be seen by divers on the far side of the island.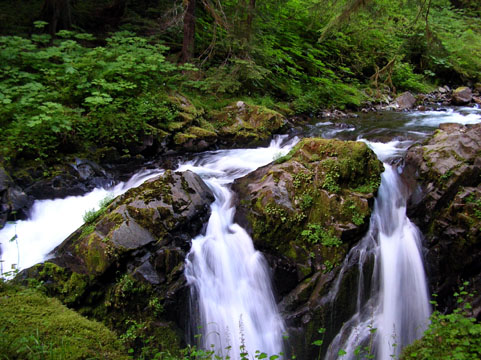 Sol Duc Falls deep in the woods near twilight.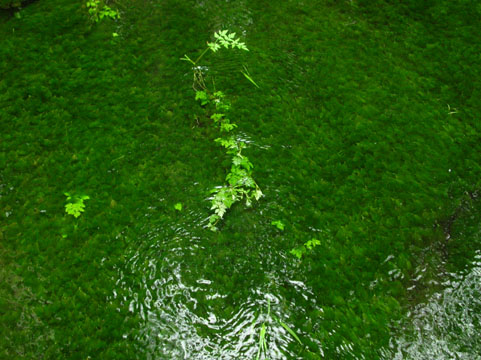 Thick underwater moss growth in a stream running through the Hoh Rainforest.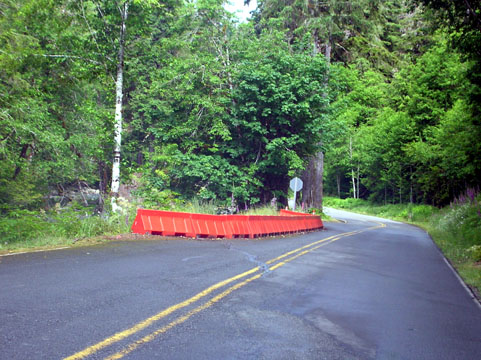 The rivers have very little respect for the creations of man. In several places the roads were reduced to one lane because the other lane had been eroded away and fallen into the river.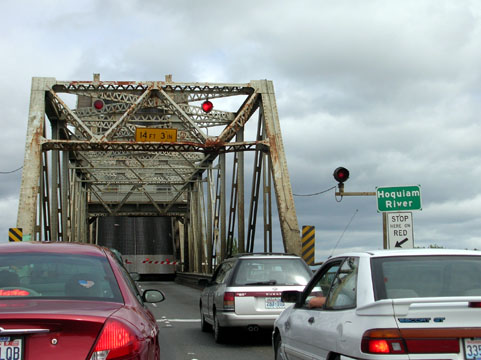 When one visits a region crossed by water in as many places as the Olympic Peninsula, one must cross the water on bridges or ferries in several spots. Here a drawbridge stops cars at the Hoquiam River to let a boat through.