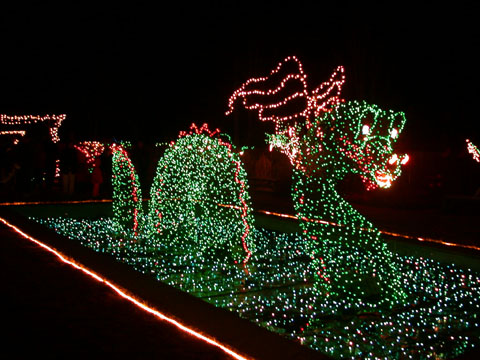 On the last day of winter vacation, since we had to pick Daniel up from his friend's house near Wheaton Regional Park, we went to the Brookside Gardens' walk-through Garden of Lights. This is the sea monster in the fountain where, in summer, frogs hide between the plants.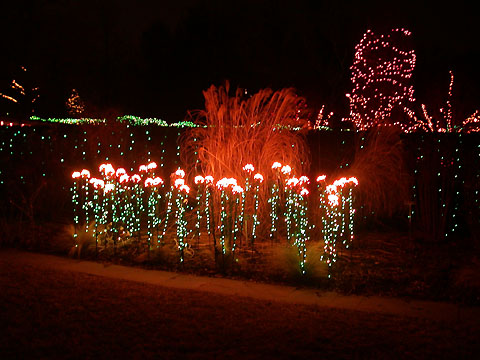 "Flowers" blooming in front of the herb garden.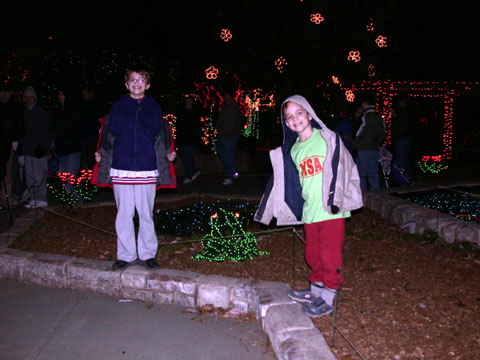 Daniel and Adam in the garden display.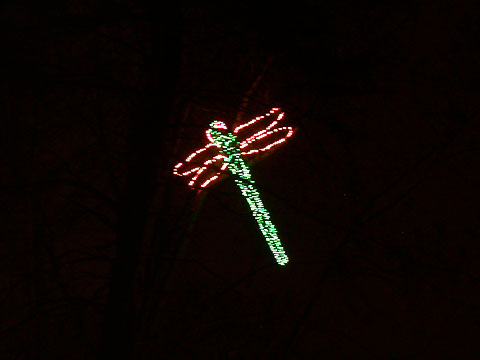 A dragonfly -- there are three of them high in the trees.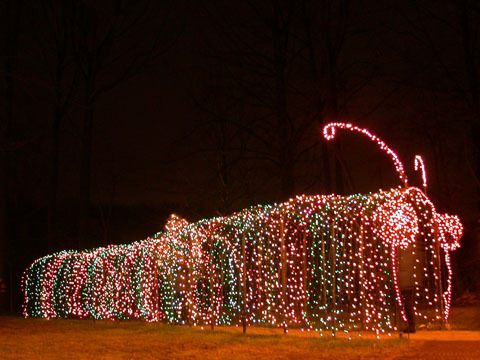 The walk-through caterpillar tunnel at the entrance.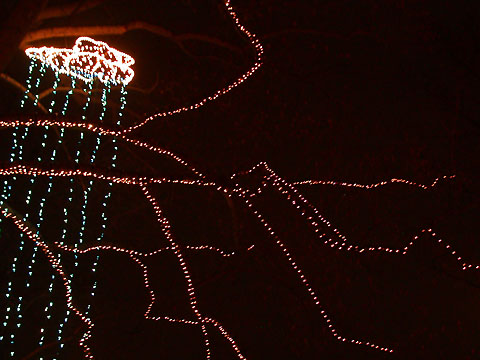 Thunderclouds, rain and lightning (which flickers on and off, accompanied by sound effects)...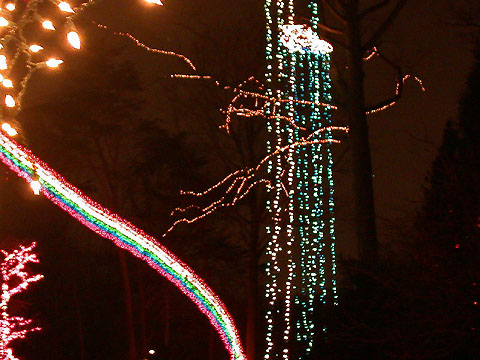 ...leading to a rainbow.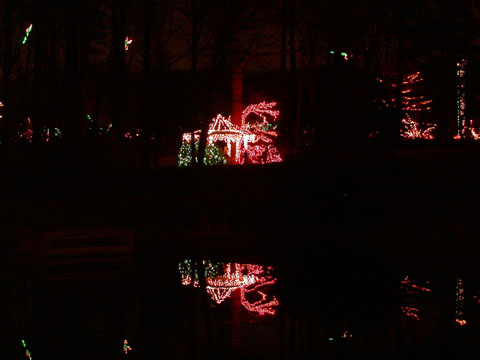 From across the pond, the lights of the pagoda, some of the bushes and the giant dragonflies.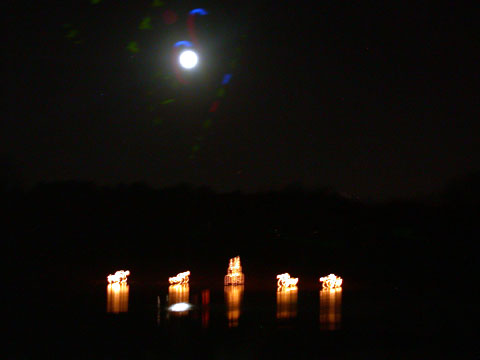 An almost-full moon over the swans and castle in the lake at the Seneca Creek State Park drive-through Winter Lights Festival. Every year I promise myself that I will make my own winter holiday music mix instead of listening to the awful stuff they broadcast within the park and every year I forget, but despite the cheesy music and the lack of snow on the ground this year, it was still very pretty, enhanced by a nearly-full moon.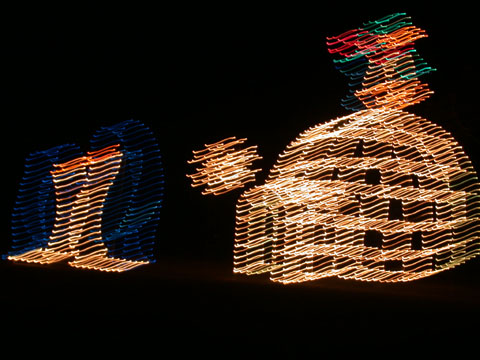 It was very dark, the car was moving, I was shooting through the window...most of my photos came out looking like this one.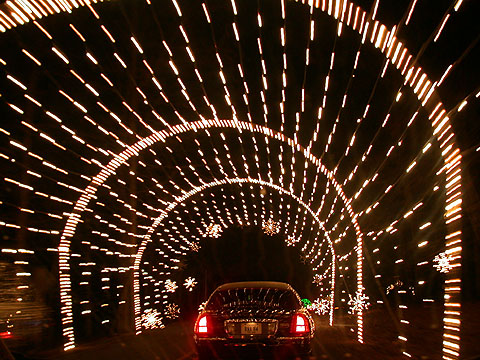 There are a number of drive-through light tunnels like this one...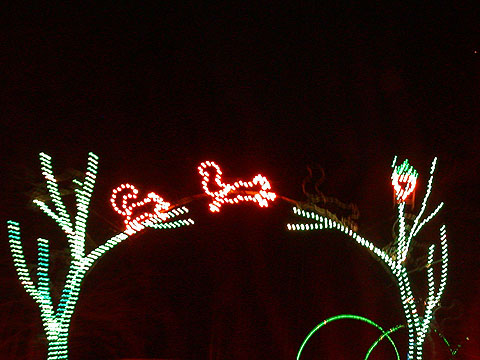 ...leaping light animals that go over the road, like this squirrel...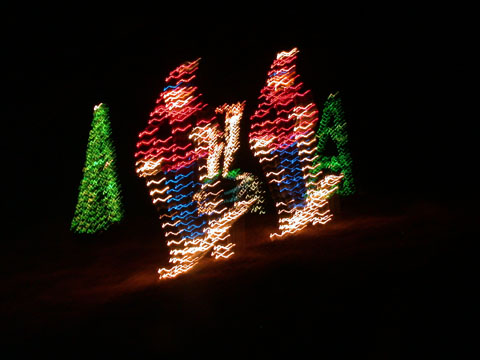 ...and the typical winter scenes like these skiiers.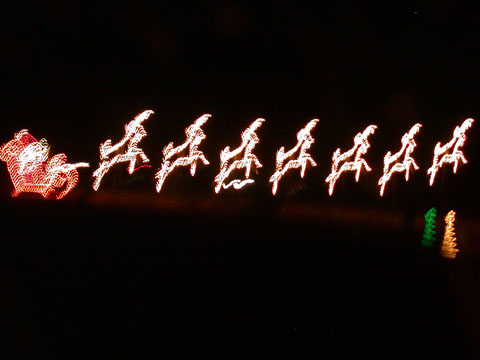 There are also more secular Christmas displays than I'd prefer, like Santa being pulled by Rudolph et al (and no Chanukah or Kwanzaa-specific images), but what can you do? In our case, we go anyway.