Maple Sugaring at Wheaton Regional Park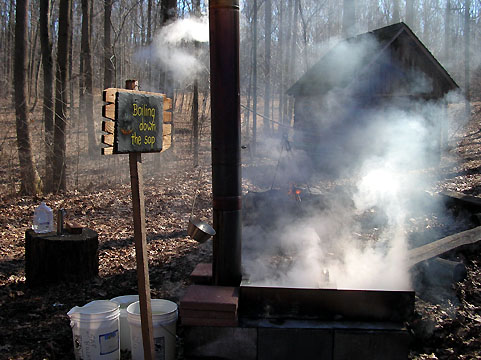 Maple sugaring in Maryland starts early in February. For ten hours, sap taken from the maple trees at Wheaton Regional Park's Brookside Nature Center is boiled in the first stage of turning it into maple syrup.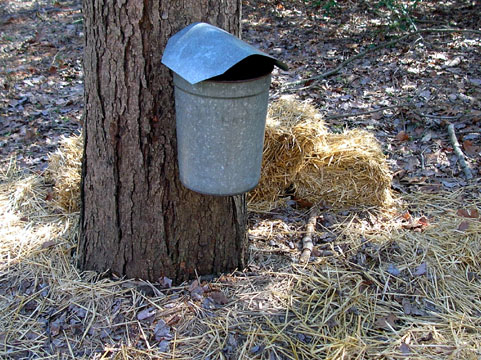 Trees with taps drip into buckets (though the dripping was very slow due to the nearly-freezing temperatures)...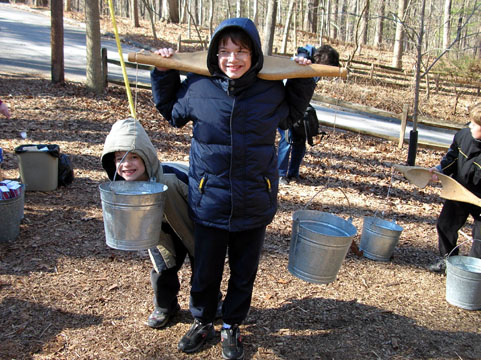 ...and visitors are recruited to help carry the sap up to the homestead, though in this case the buckets are empty -- it's just so the kids can get the feel for it.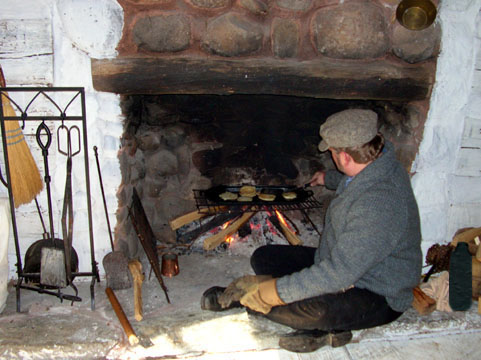 Inside the historic cabin, pancakes are cooked on a griddle over a fire.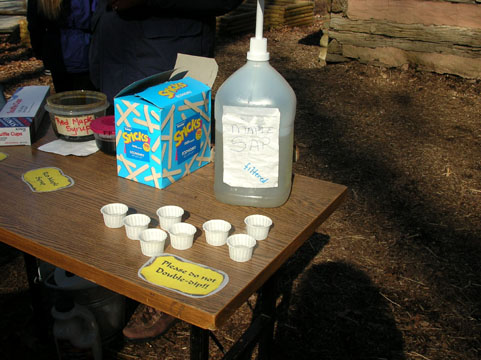 And outside everyone gets to try the sap, homemade red maple syrup and a couple of commercial variations.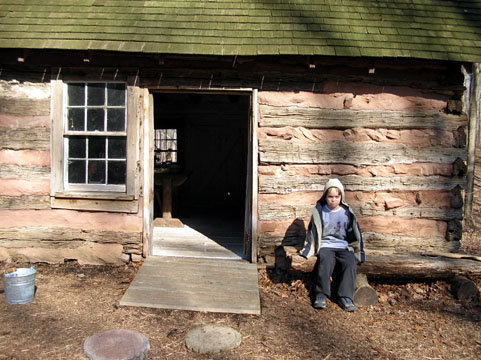 It was very cold out of the sun in the pioneer homestead.