Wheaton Regional Park Wings of Fancy 2005


The butterfly garden at Brookside Gardens in Wheaton Regional Park is relaxing, with all those wings fluttering in near-silence -- most of the conversation is kids proving to their parents that they know more about chrysalises and butterflies than the adults know (mine certainly do) and there are many amateur photographers comparing notes on how best to photograph the very quick postman and tiger longwing.
Since it was a spectacularly beautiful day, we also went for a walk in the outdoor gardens, where there are fewer geese this year and the ponds seem to have become very overgrown. This is bad in some ways, as the water is thick with scum and algae, but good in others, because the turtles, frogs and fish were all easily visible just under the surface in the middle of all the plants. We must have seen ten turtles in one spot by the Japanese garden. We had to get home for soccer practice so we didn't get to go to the nature center but we saw plenty of wildlife out in the gardens.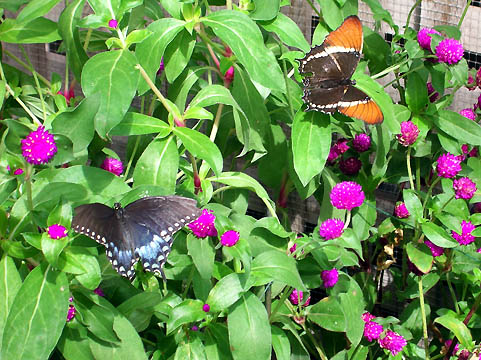 A swallowtail and a black and tan butterfly enjoying the flowers at Brookside Gardens.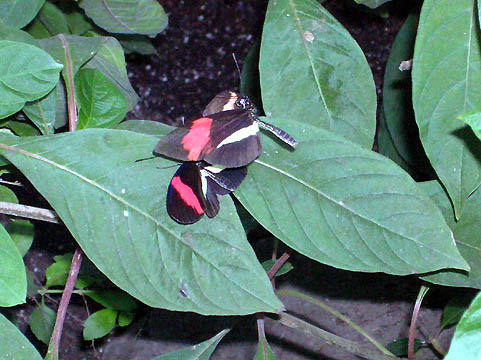 Warning: these two photos contain sex! Here a pair of crimson-patched butterflies get it on...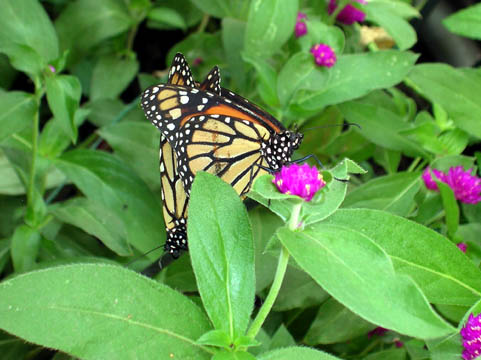 And a pair of viceroys (I have been assured that they are not monarchs, though I can't tell them apart myself) do the flutter-and-grind.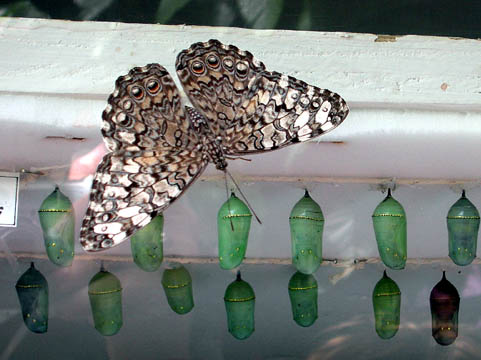 A blue cracker sits on the case above a row of cocoons.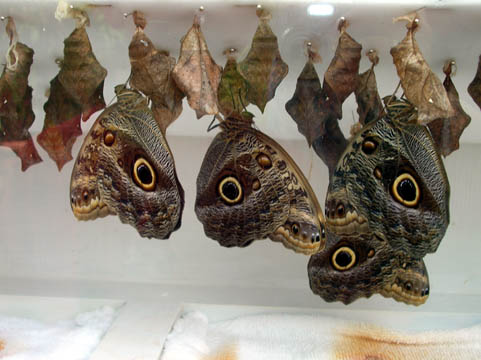 These tawny owl butterflies had just emerged. They hung onto their cocoons for awhile, then tested their legs and eventually flew away.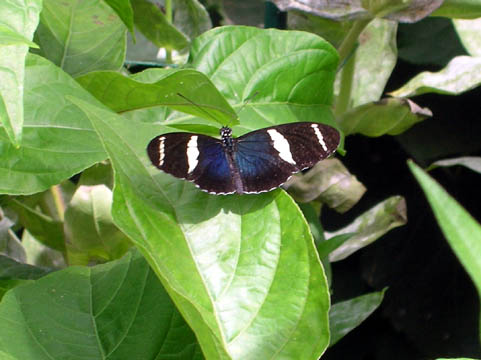 This sara's longwing butterfly has amazing color.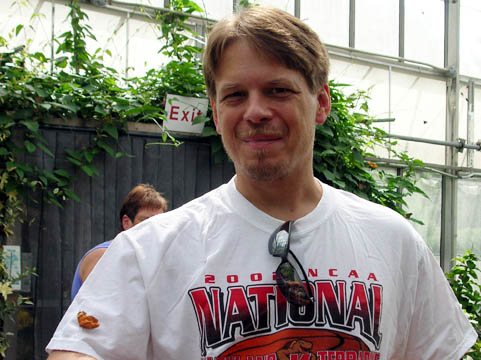 But this is everyone's favorite thing about the exhibit...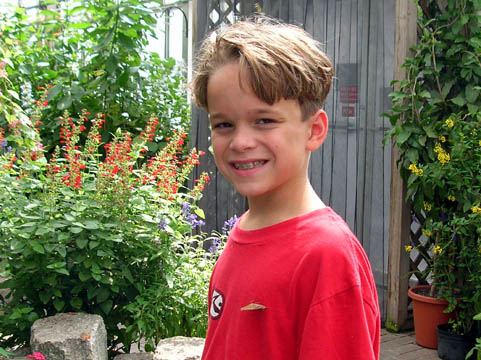 ...the butterflies come and land on you!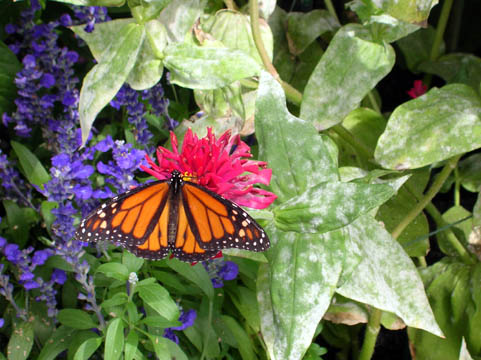 All the butterflies on exhibit were obtained from a butterfly farm. I wonder whether they were taught to pose on the pretty flowers, like this viceroy.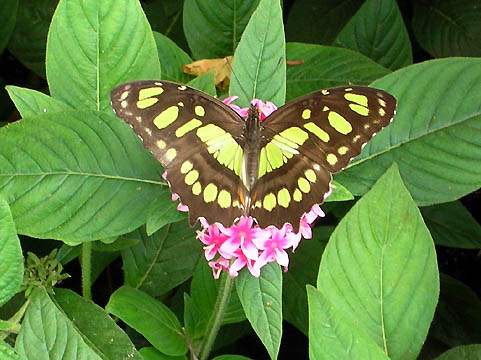 Because can there be anything prettier than a blossom with a malachite butterfly like this one on it?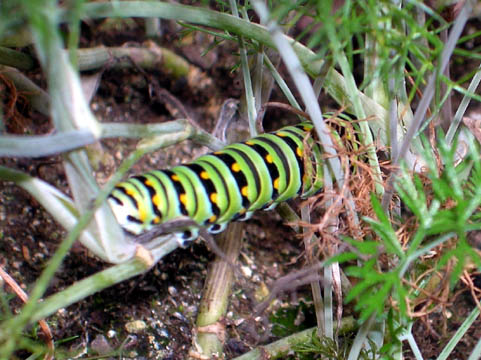 The exhibit has caterpillars as well, though not in the main part of the arboretum as I guess they are afraid they will eat the plants. This is a malachite caterpillar that will grow up to look like the photo above.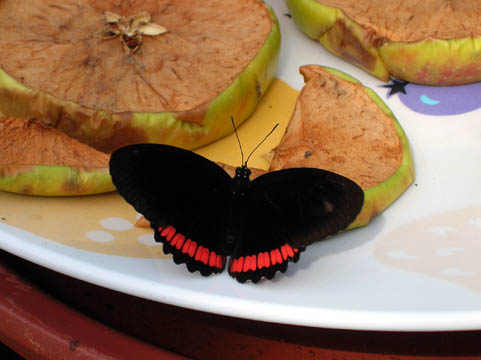 Some butterflies, like this redrim, apparently prefer rotting fruit to live flowers, so there were pieces of apple, strawberry and watermelon in dishes.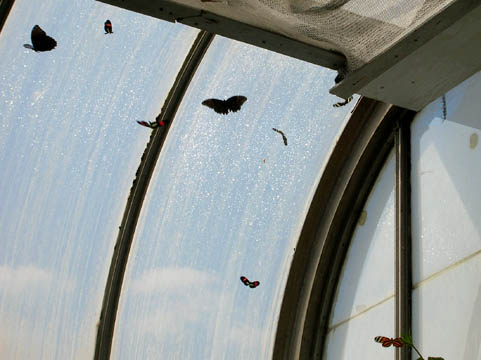 Some of the butterflies preferred to shun people and plants alike, flying to the dome of the arboretum...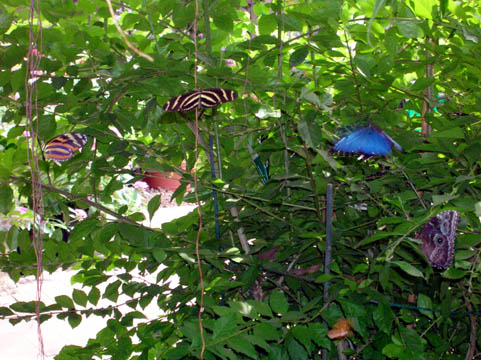 ...while these butterflies preferred to hide in the shade beneath the plants over the little bridge in the center.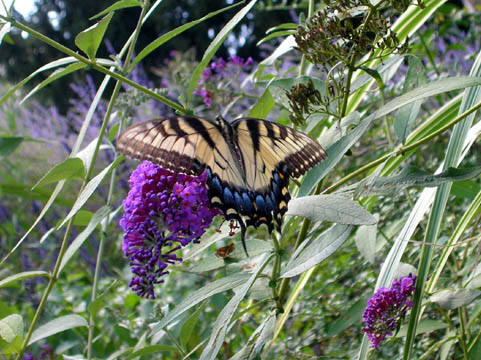 And there were outdoor butterflies on the bushes like this swallowtail, attracted to the park by its permanent gardens.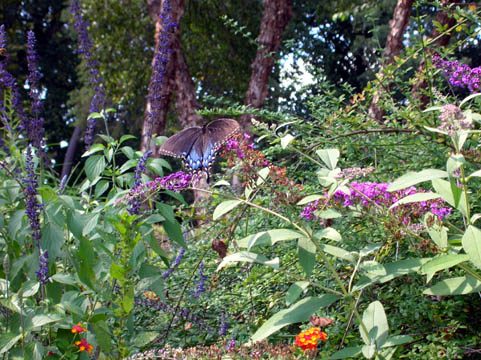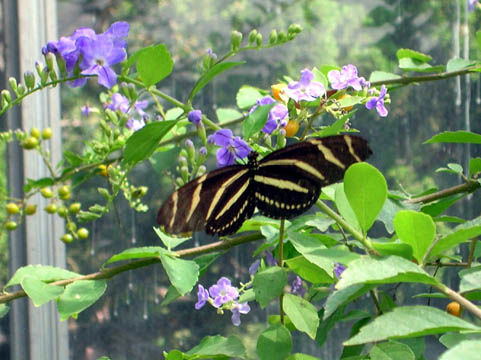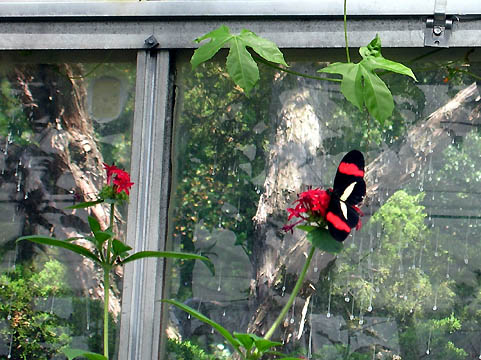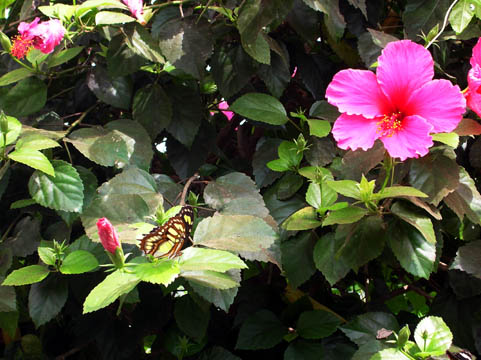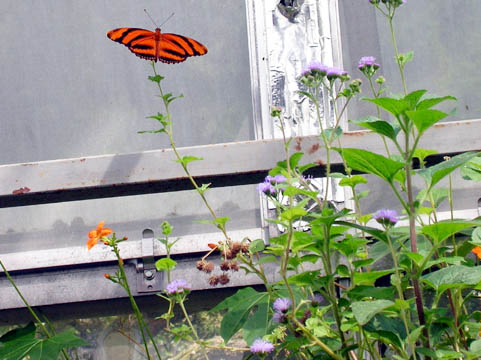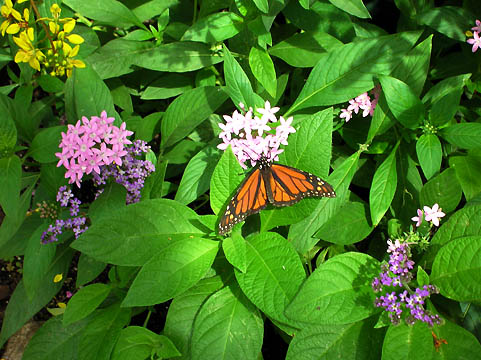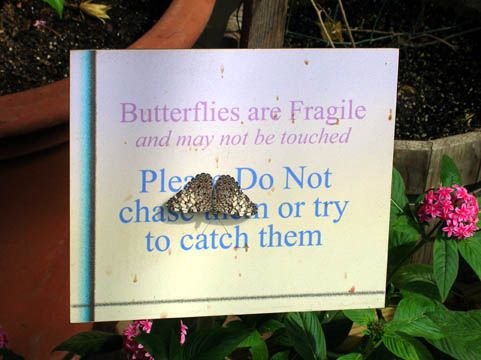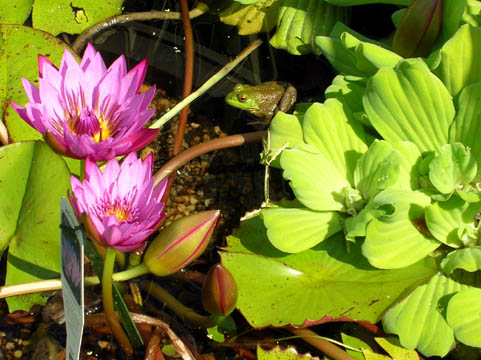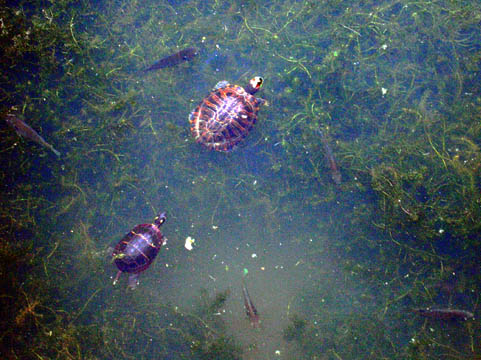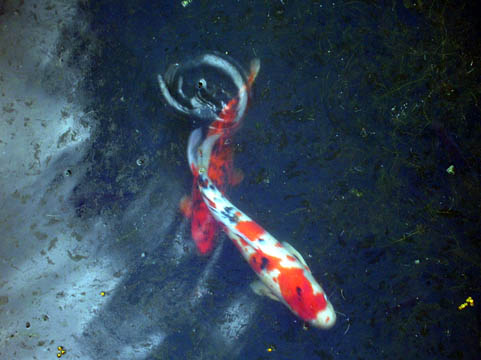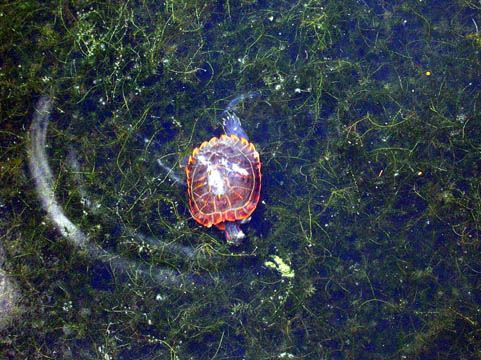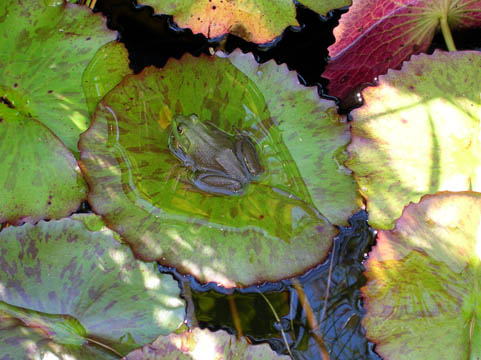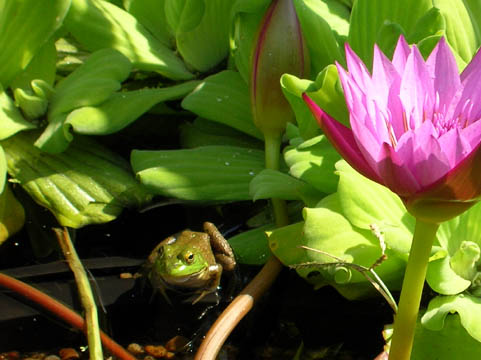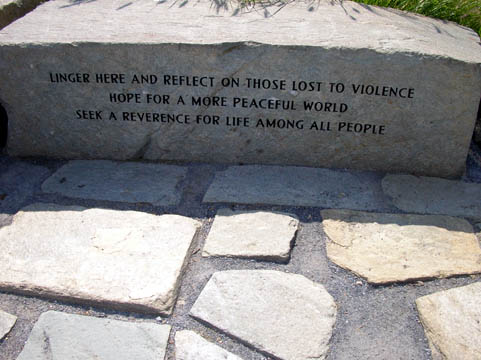 This last is part of the monument to the ten sniper victims from this month in 2002, four of whom were from the Rockville-Olney-Wheaton area.