Thanksgiving 2004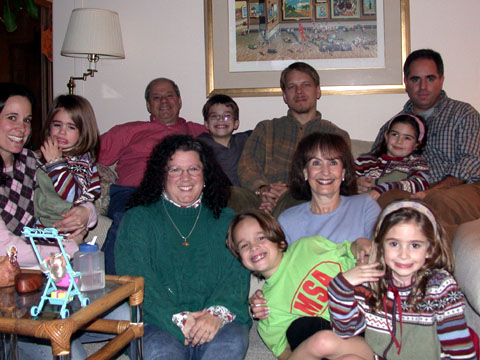 Nicole, Molly, Roy, Michelle, Daniel, Adam, Paul, Linda, Isabel, Sabrina and Harris.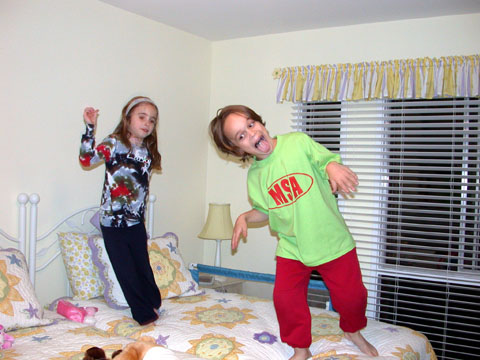 Adam and Sabrina jumping on the beds...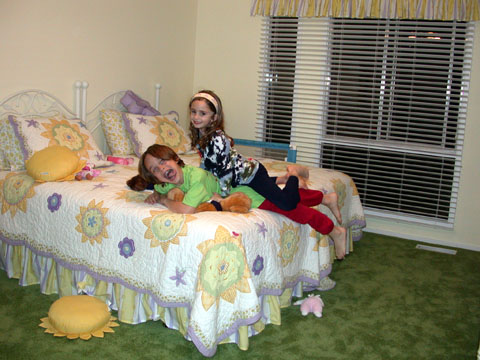 ...and the inevitable result.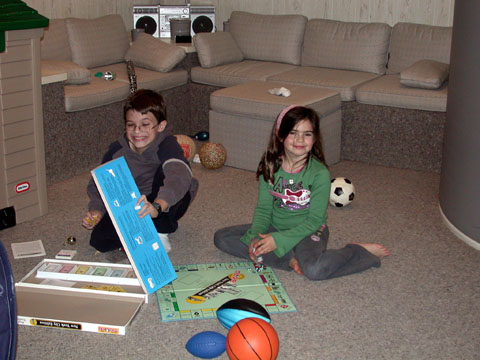 Daniel and Isabel playing Monopoly.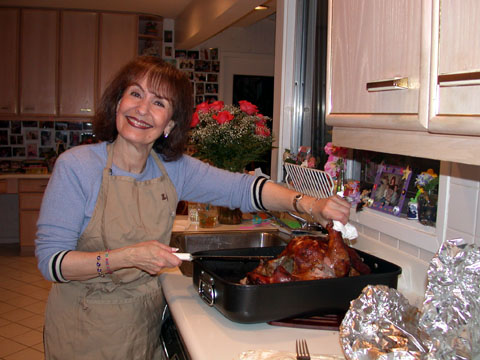 Mom and her turkey.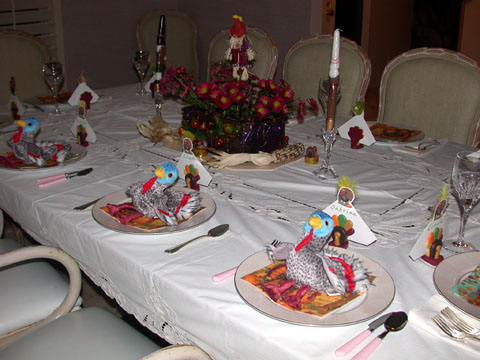 The table set for dinner.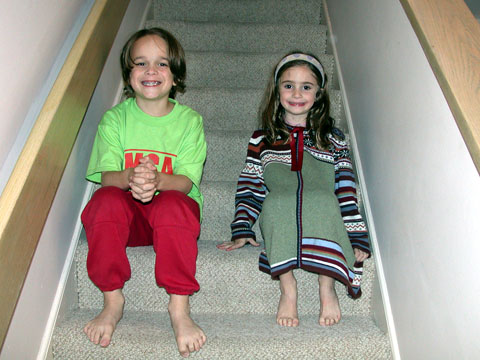 Adam and Sabrina on the basement stairs.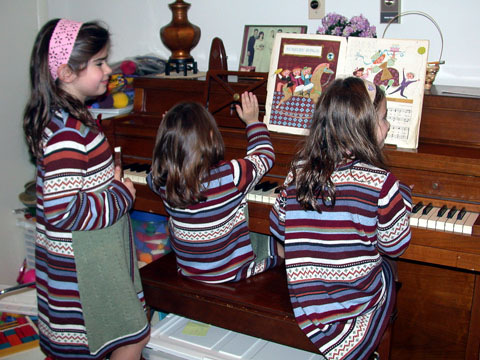 Isabel, Molly and Sabrina in matching dresses...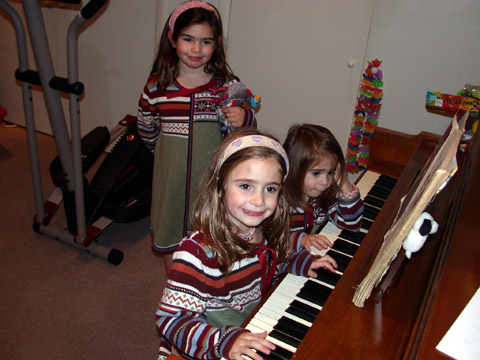 ...playing the piano.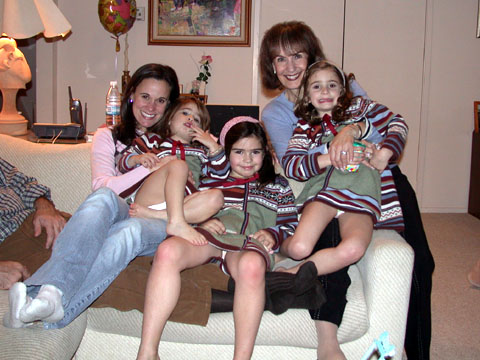 A bunch of tired girls.