Sugarloaf Mountain 2005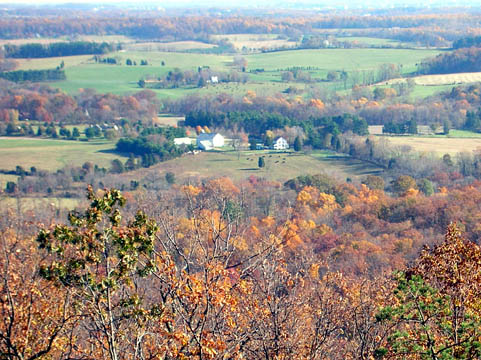 Unbelievable fall colors from Sugarloaf Mountain. If I'd painted it, you'd think I exaggerated the colors, wouldn't you?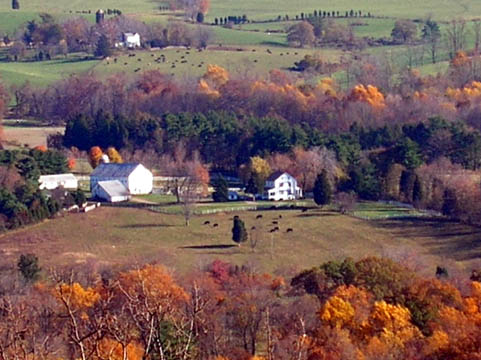 Here's the valley in close-up so you can see the cows better.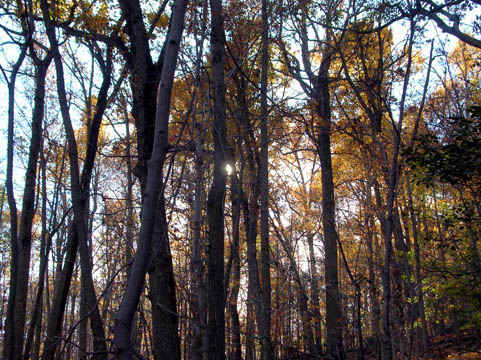 The leaves going up the hillside were mostly yellow-gold.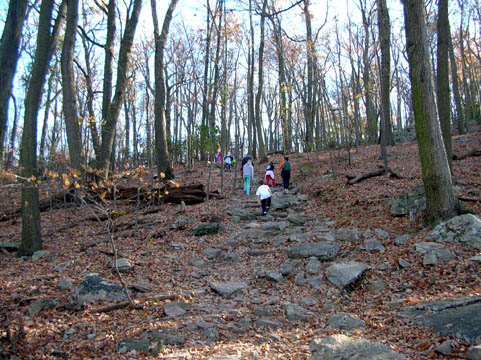 The approach to the summit, after a leisurely labyrinth pattern up, is straight uphill.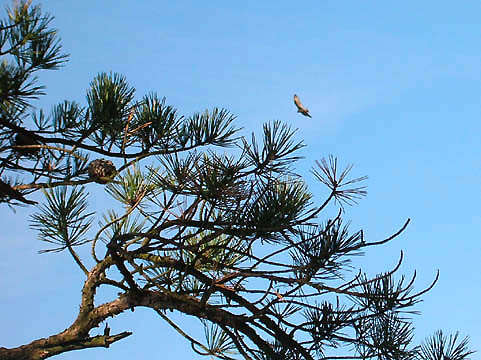 A bird of prey, one of dozens of the hawks and turkey vultures we saw, circles high above the summit.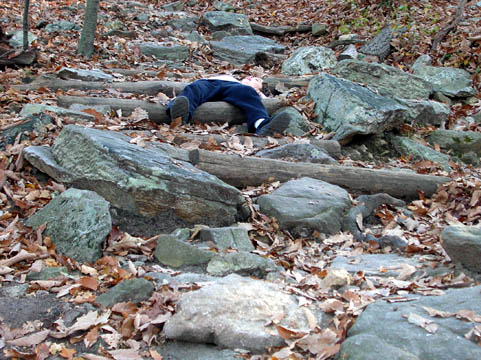 Midway up, Adam decides he's had enough!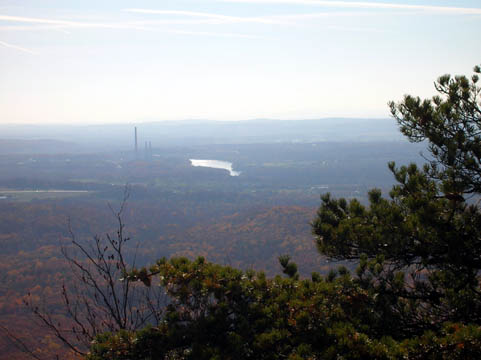 From the summit, the shining Potomac River passes the Potomac Electric Power Company stacks.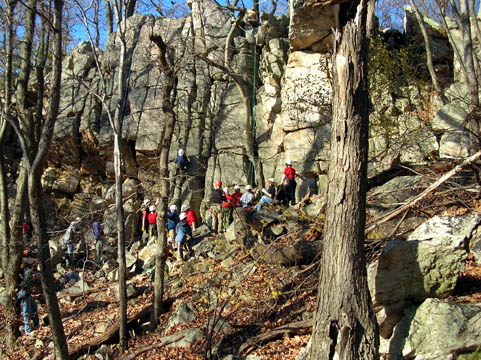 A group of climbers prepares to ascend the mountain...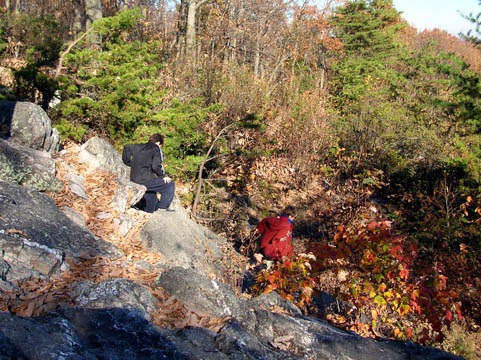 ...while our kids descend it.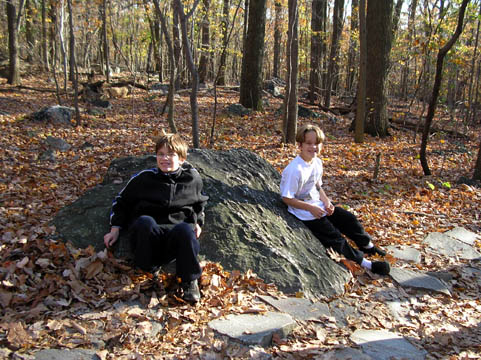 Here they are at the bottom.