Sugarloaf Mountain 2003-4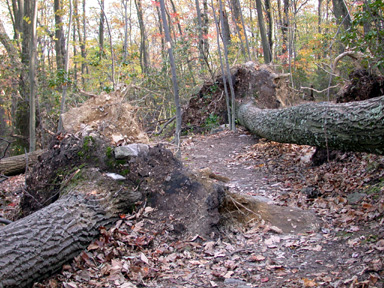 Sugarloaf is an isolated monadnock surrounded by farmland. I vaguely remembered hearing that Hurricane Isabel's winds had been terrible on its summit and that there had been microbursts, but didn't really think about it when we decided to go there.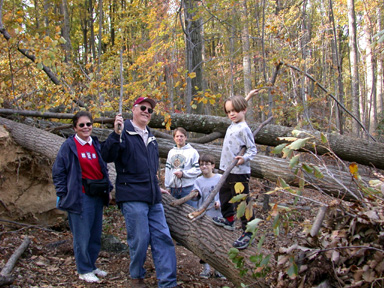 Hurricane Isabel was here, leaving trees down all over the mountainside, across the paths.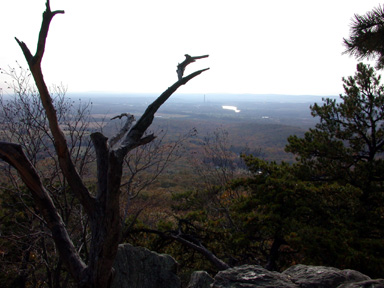 Here is the view from the summit.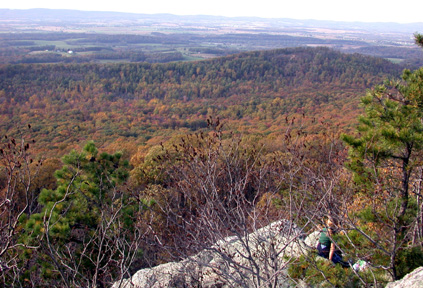 And fall colors from the summit.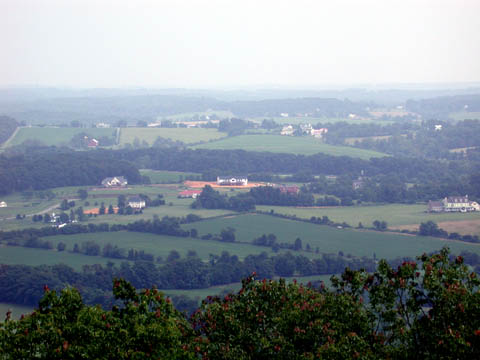 A year later, the Potomac valley from Sugarloaf Mountain.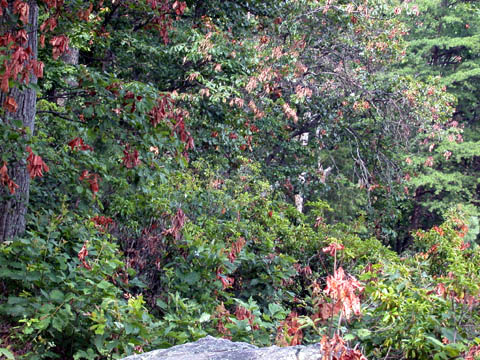 The brown leaves are from cicada damage. You can still see their holes in the ground all over the paths.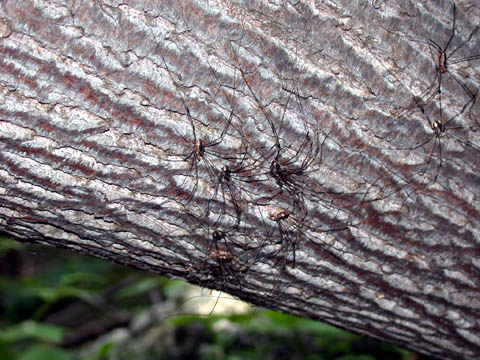 A great many daddy longlegs beneath a fallen tree. There is still much evidence that Hurricane Isabel roared through.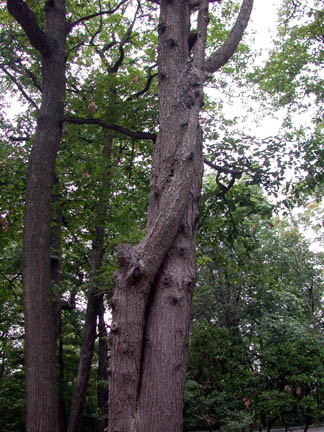 Trees in love.