Spring And All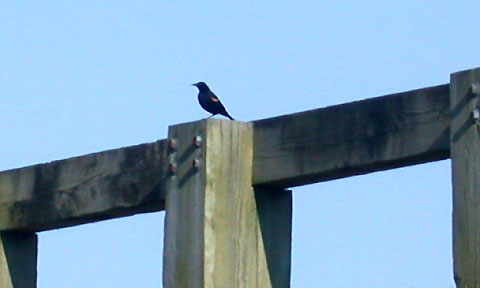 Signs of Spring: A redwing blackbird, Gaithersburg, Maryland. It was a gorgeous mid-seventies spring day.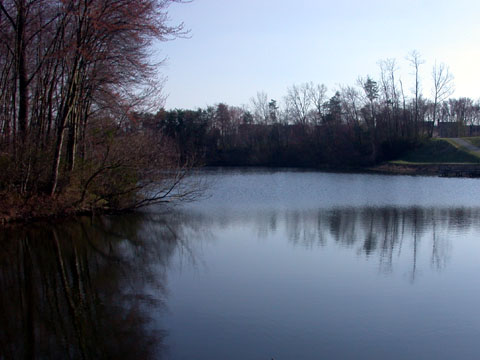 The trees are starting to show buds. This picture is looking toward the old National Geographic headquarters, though it's blocked here by the curve of the lake.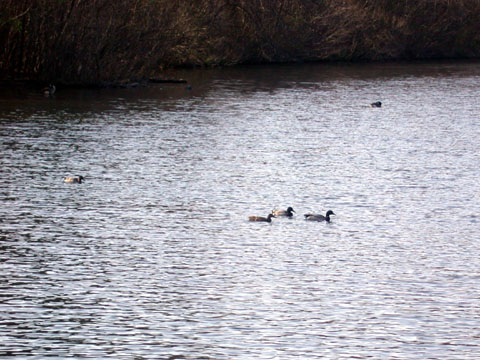 The geese and ducks in Gaithersburg don't migrate; there's plentiful food and tolerable weather all year. But soon there will be babies.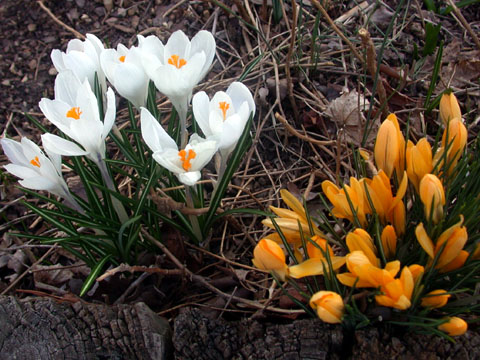 Crocuses, daffodils and a few tulips are in evidence, plus forsythia which I think may be contributing to my allergies.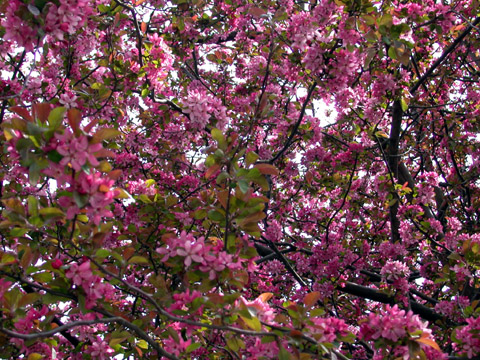 For eleven months out of the year, this tree drops red berries all over our stairs and what passes for our front porch. It's a major, messy pain.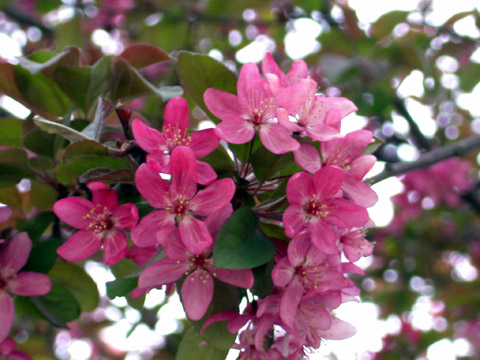 For about ten days in April, however, it is a gorgeous, riotous collection of pink blossoms like these that makes it all worthwhile.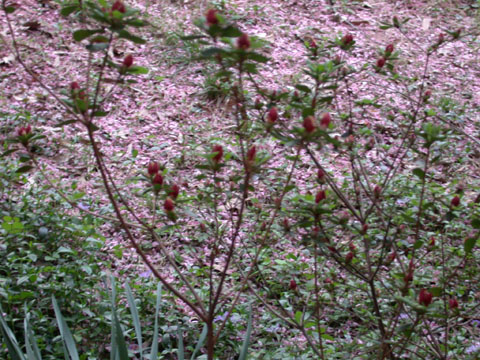 Before you get jealous, this is what it does to the sidewalk around it...hiding the thousands of berries that fall all year round. In the foreground is a red azalea about to burst forth.


These are the azaleas in front of our house and our neighbor's in full bloom.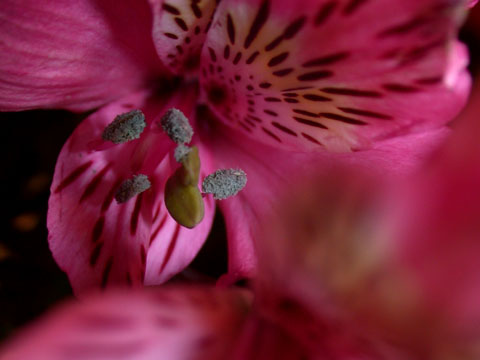 Ever noticed how, up close, flowers look like either rare butterflies or insects from another planet, if they're not the Georgia O'Keeffe genitalia sort?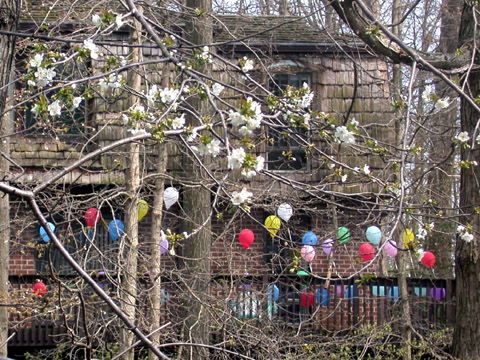 Other neighbors evidently were having some kind of spring party.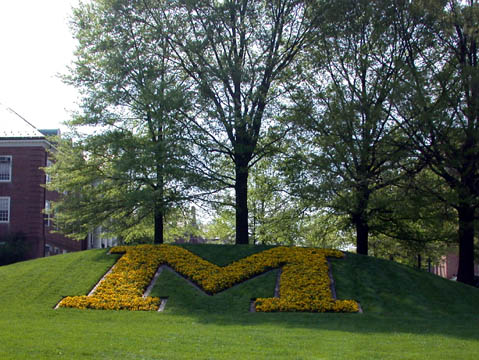 Flowers in College Park on Maryland Day, University of Maryland.