Spiders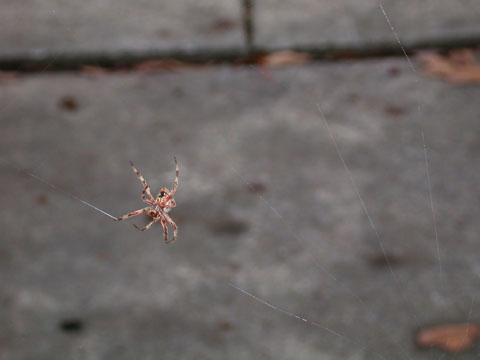 This spider decided to spin a web between the railings on either side of our front porch.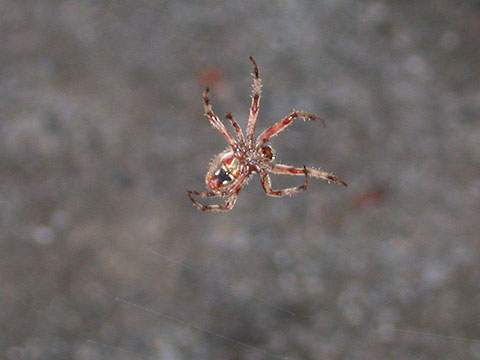 Not the most convenient place for people trying to walk in and out.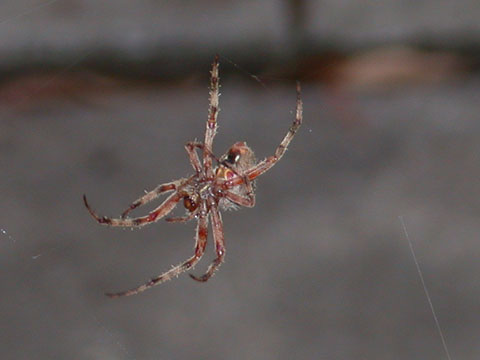 Then we took a stick and carefully moved strands of the web to the tree on the side.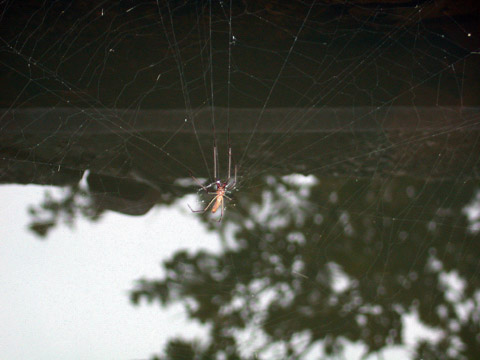 Spider spinning out over the river between two fences at Great Falls, Maryland.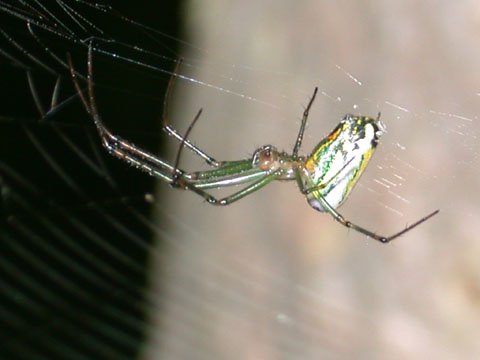 Spider spinning between two stalks, Huntley Meadows, Virginia.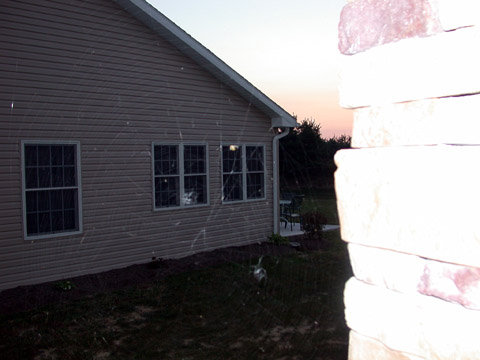 Spiderweb in front of Clair and Cinda's house, Hanover, Pennsylvania.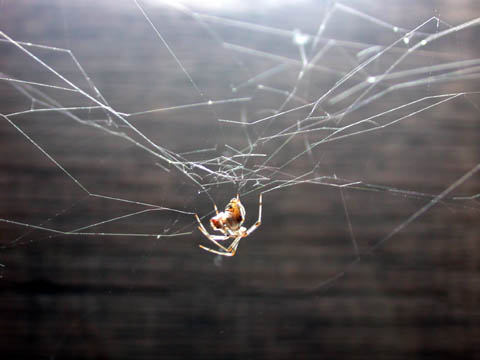 Spider in a barn, Plimoth Plantation, Massachusetts.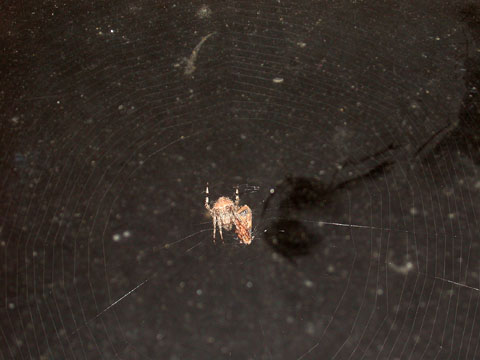 Moth caught in a spider's web on our deck.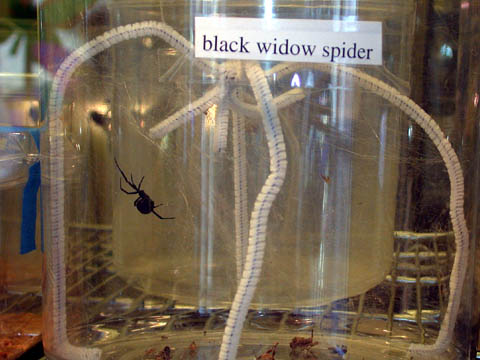 Black widow in the Insect Zoo at the Smithsonian Museum of Natural History.