Winter Images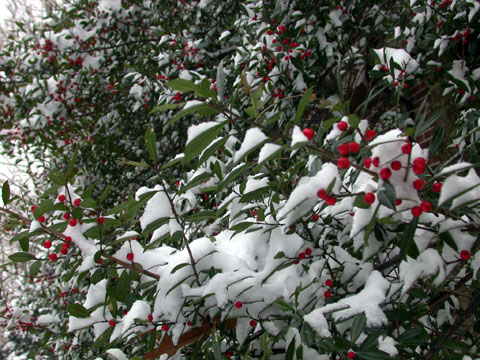 Berries in snow.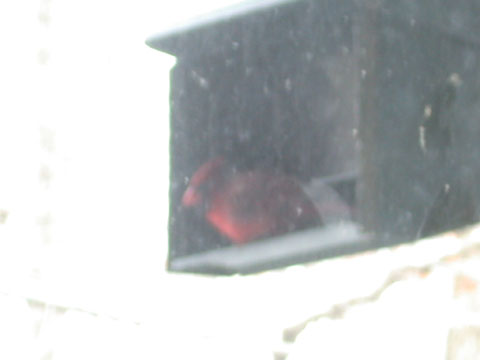 Cardinal and snow on the birdfeeder on our deck.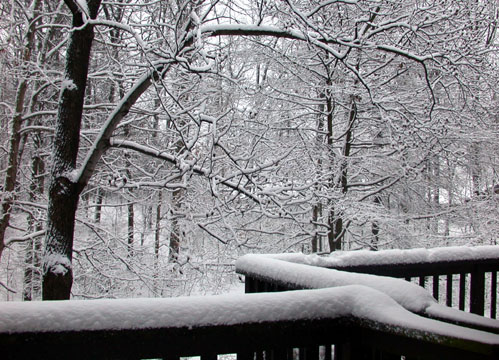 View from the deck out the back.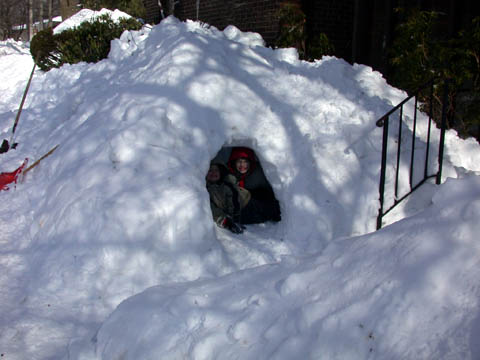 Snow fort from the big snow in front of our house with Daniel inside.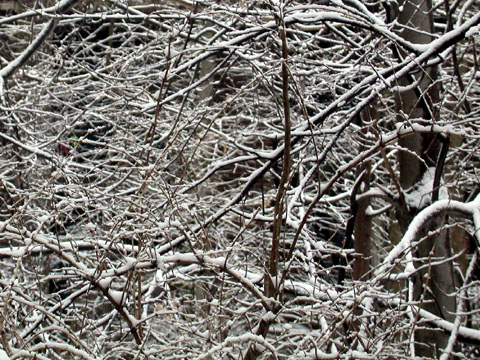 Early 2005: This is what the branches looked like around 10 a.m. before the sun came out, while the snow was still falling in fine powder.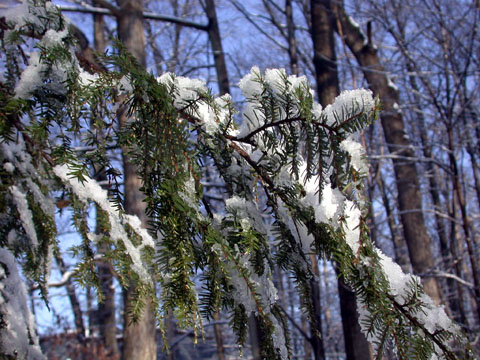 The snow clung more tenaciously to the evergreens than the deciduous branches when it started to melt.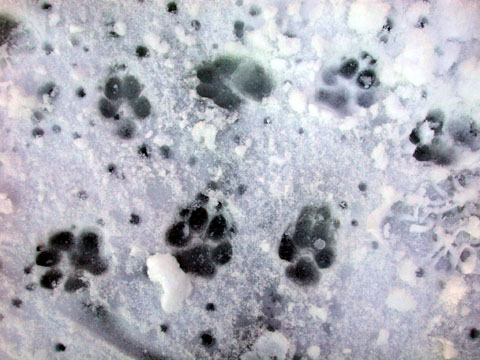 There was evidence of neighborhood pets everywhere.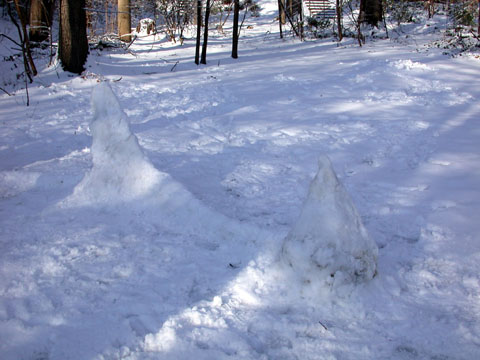 My children built the Two Towers in the back yard. Sort of.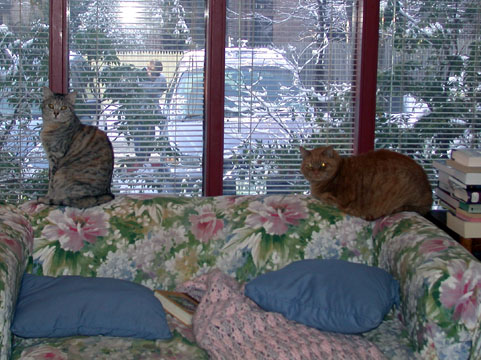 The cats were watching Paul outside shoveling between the vans, but when they realized that I was about to take their picture of course they had to turn around and pose.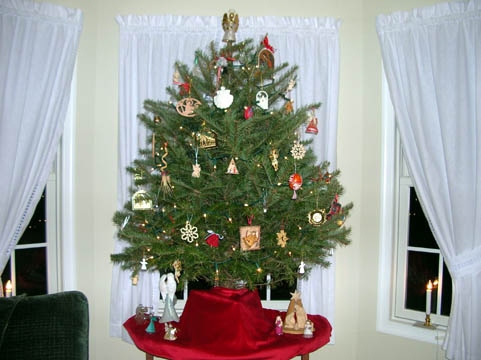 Cinda and Clair's tabletop Christmas tree.