Smithsonian Fall 2004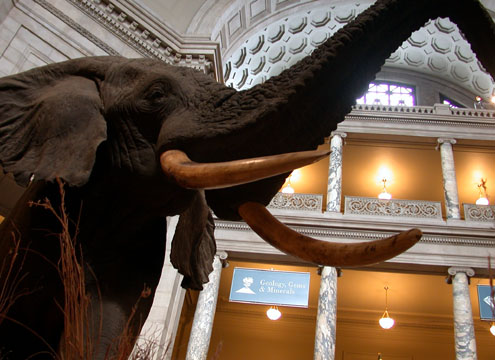 The elephant in the Rotunda, Museum of Natural History, Smithsonian Institution.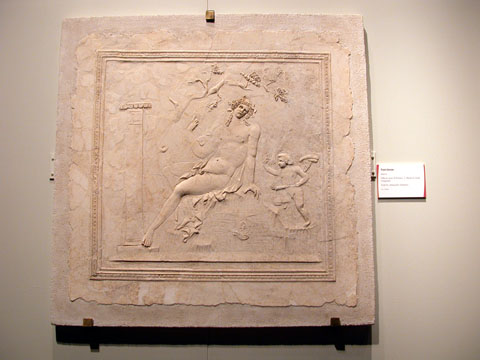 A stucco depicting Narcissus from the exhibit on the excavation, exploration and restoration of the Roman seaside resort of Stabiae, which was destroyed by Mt. Vesuvius in 79 in the same eruption that covered Pompeii. The theme for the day we visited the museum was volcanoes, as the news was reporting that Mount St. Helens might blow her top that day or the next.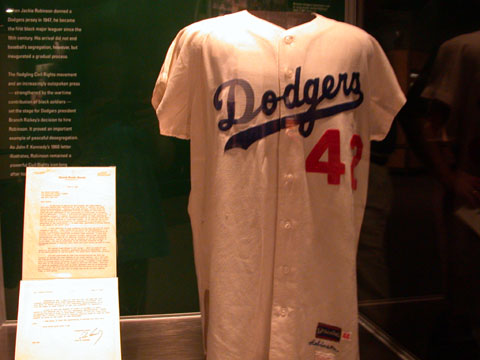 The Baseball As America exhibit -- our reason for being there -- had a lot of neat memorabilia, including letters from Babe Ruth to kids, collectibles from the Negro Leagues and Jim Palmer in his underwear. But who puts together an exhibit on baseball as American myth without any of Walt Whitman's articles from his career as a sports reporter? This is Jackie Robinson's jersey and a letter to him from President Kennedy affirming his commitment to civil rights. (Technically there was no photography allowed in this exhibit, but I didn't see the sign about it until I'd snapped this.)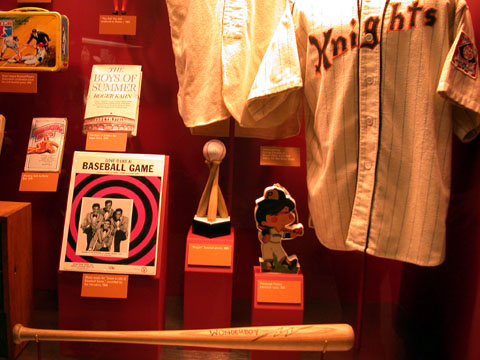 Okay...this one is a flagrantly illegal picture, as I had already seen the "no photos" sign, but it's Robert Redford's jersey and the "Wonderboy" bat from The Natural, which means it's a Glenn Close film souvenir and I had to have it.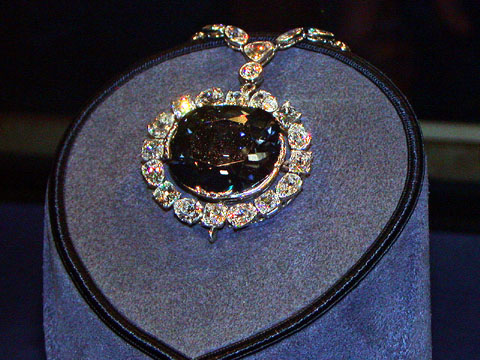 The Hope Diamond. Upon hearing that it was cursed, Adam wanted to know why the museum itself was not cursed for owning it. Not a great photo because it's in a dark space with thick glass and interior lighting. But, you know, still an impressive rock.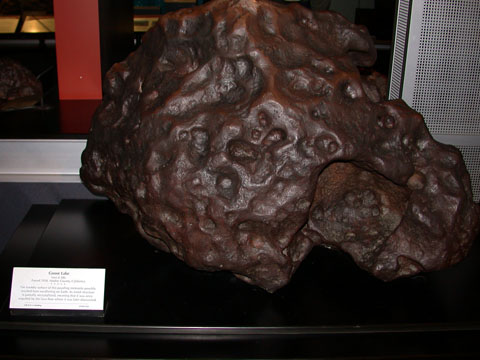 Now this is a truly impressive rock -- the Goose Lake meteorite from Modoc County, California, believed to have partially recrystallized when it was engulfed by the lava flow in which it was later discovered...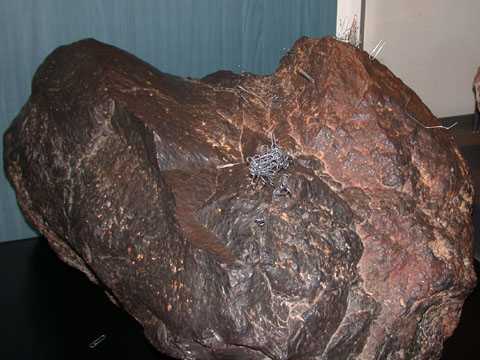 ...and another impressive rock, a chunk of magnetite, with paper clips for sculpting shapes to demonstrate its properties...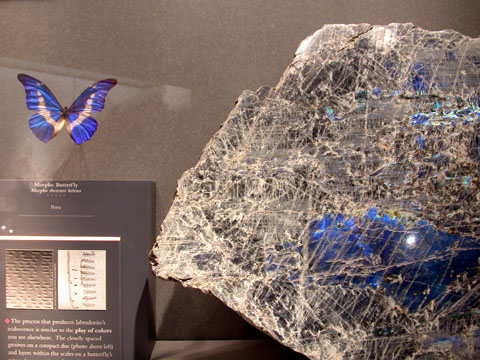 ...and this one, magnificent iridescent Labradorite (with iridescent butterfly for comparison)...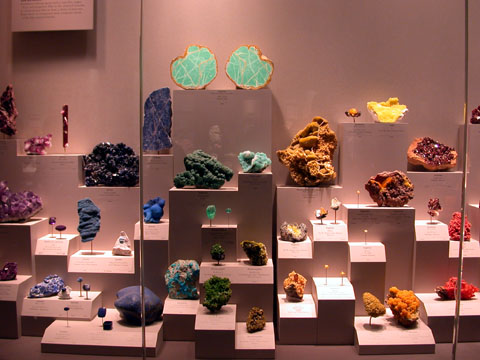 ...and an entire rainbow of interesting rocks and minerals from the main display. There's a running readout on quakes around the globe in the rocks and minerals exhibit so we were all aware that the Pacific Northwest was shaking.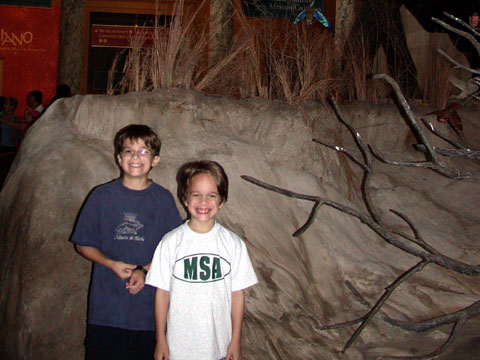 Here are the kids in the rotunda, beneath the elephant.