Smithsonian Field Trip November 2004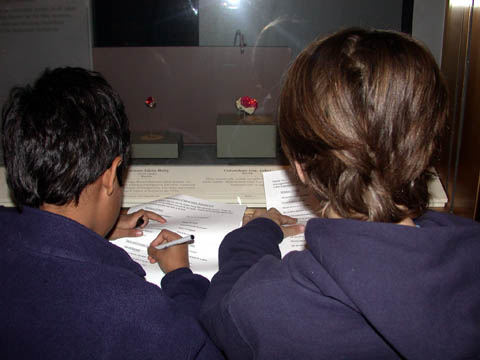 I went with Adam's third grade class on a field trip to the Smithsonian so the kids could practice taking notes and writing about things they'd observed. We had a scavenger hunt of things to find in the museum. Here are Adam and Vikas reporting that they found the rubies in the minerals and gemstones section.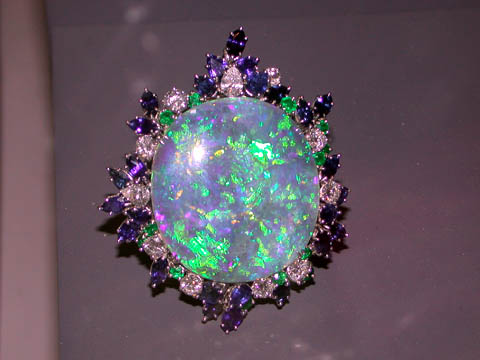 And here is an opal surrounded by diamonds, emeralds and sapphires, which I took a photo of just because it's lovely.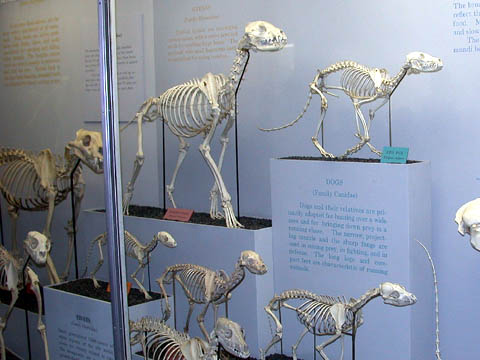 Skeletons always seem to go over well with boys. Here are various canines, on the way to the Insect Zoo...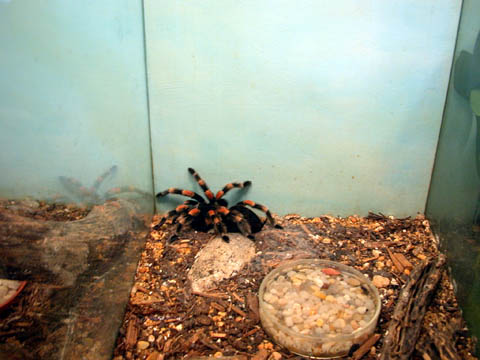 ...which goes over even bigger with kids, as it has live tarantulas, scorpions, a black widow, giant cockroaches, bees and other things I sincerely hope never to find in my home.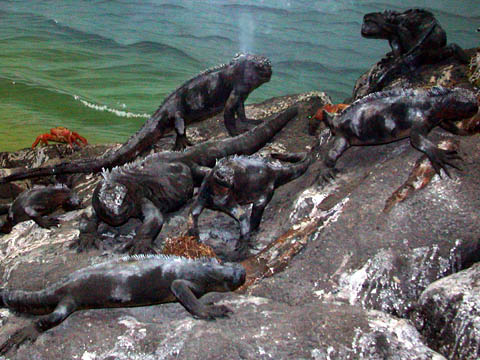 The Galapagos at the Smithsonian. Unfortunately the iguanas, crabs, gulls, etc. here are artificial, but doesn't it look nice?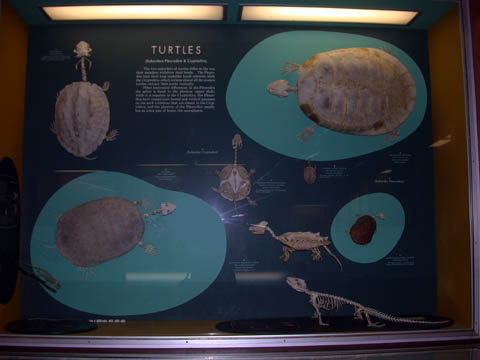 I don't think any of these is Testudo Aubreii but we can pretend.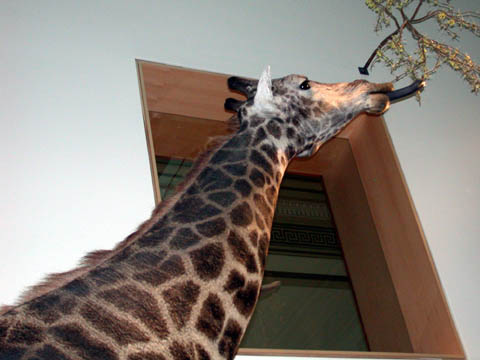 The recently redone area on mammals has a wide variety of stuffed specimens. I must admit that I prefer to see the live ones at the zoo, even if they don't hold as still for observation.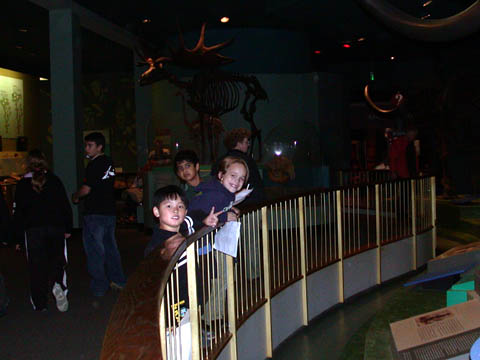 Here are Adam, Vikas and Kevin in the prehistoric mammals section, where there are two giant mammoths, sabertooth tigers and other impressive beasts.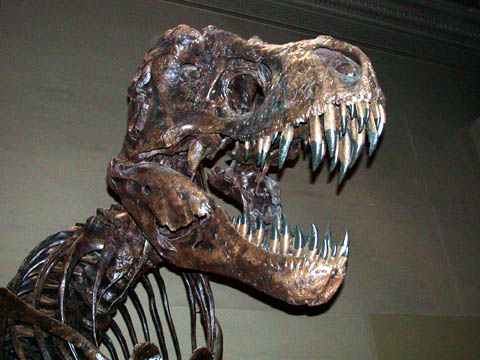 But guess what everyone's favorite prehistoric skeleton is?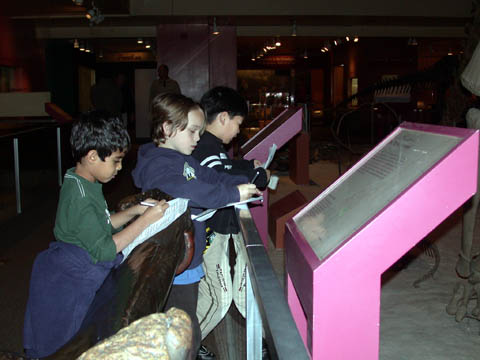 Here are boys taking notes on the T-Rex.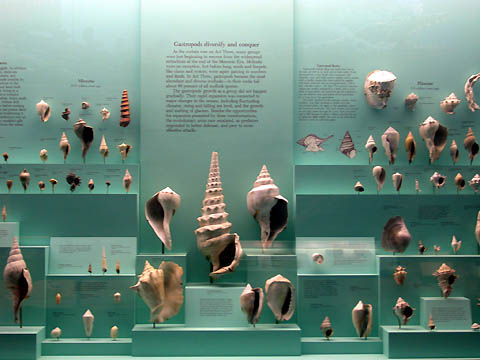 Gastropod relatives (I think) from the exhibit on ancient sea life. The kids did not think the giant squid there was giant enough.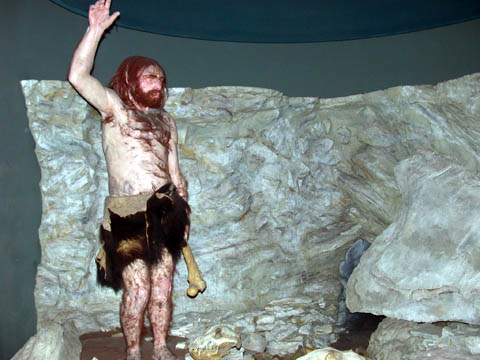 The Neanderthal diorama has been in the museum since I was in school.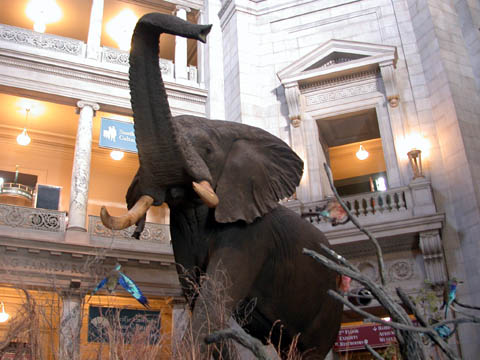 The elephant in the rotunda is always a meeting place for these sorts of trips -- it was where my kids were directed to go in case anyone got lost and where we all started and finished as a group.