Smithsonian National Museum of American History
Winter 2004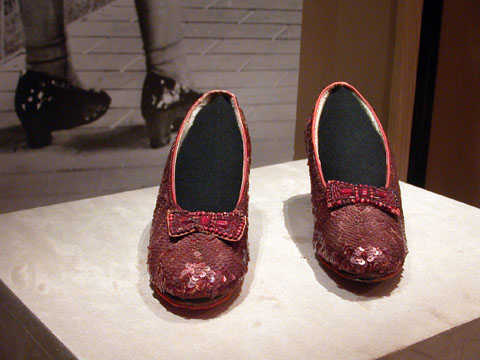 Dorothy's ruby slippers as worn by Judy Garland in The Wizard of Oz, not in Kansas anymore.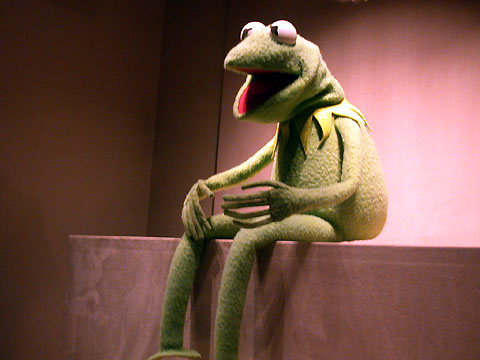 The original Kermit the Frog, Jim Henson's creation. It's not easy being green.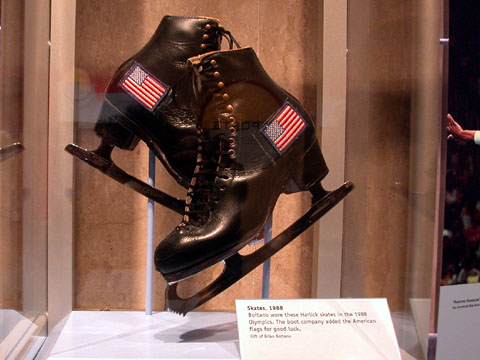 From the Breaking Records, Breaking Barriers exhibit, Brian Boitano's skates from the 1988 Olympics.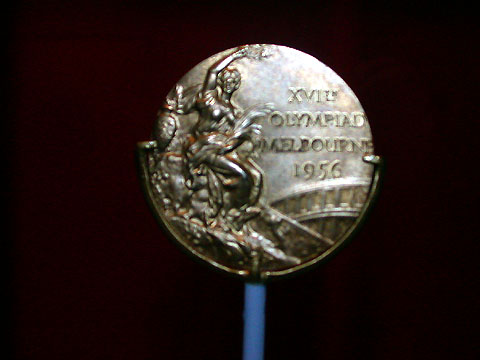 One of Bobby Joe Morrow's gold medals.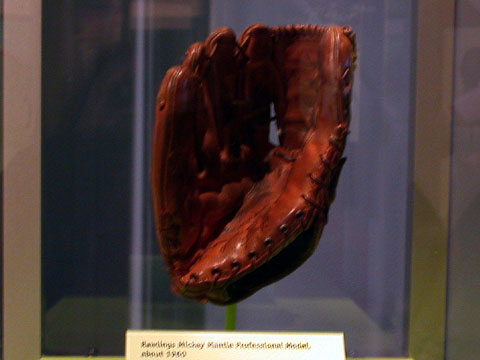 One of Sandy Koufax's gloves from his career with the Dodgers. Koufax was a favorite of my father, a lifelong Dodgers fan, and one of a small number of Jewish sports legends.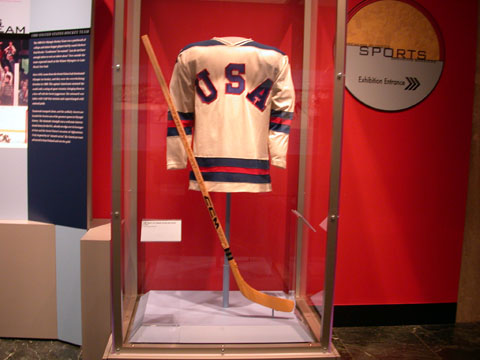 A Miracle on Ice uniform from the 1980 US Olympic hockey team.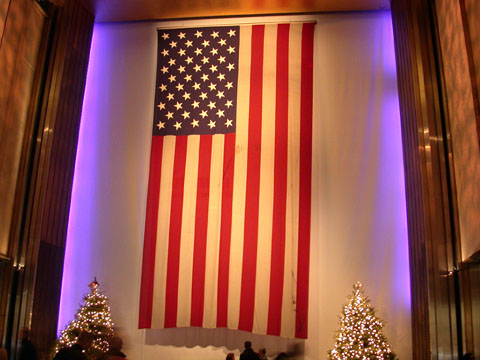 This is the wall just inside the second-floor entrance where the Star Spangled Banner used to hang, but that flag has been moved to a special lab (viewable by the public) for extensive cleaning and restoration; it will likely never hang vertically again. This large flag flew from the Pentagon from September 12, 2001 until it was given to the Smithsonian. I suspect the ash damage will never be cleaned.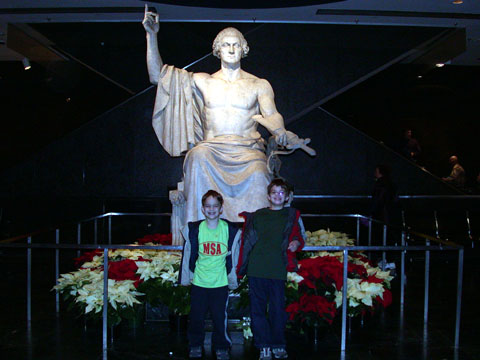 Daniel and Adam in front of George Washington.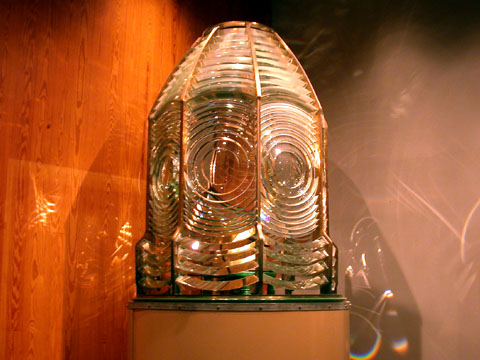 The Bolivar Point lighthouse lens from Galveston, Texas which saw duty from 1907 to 1933.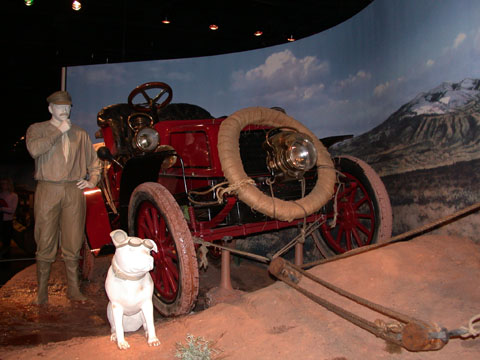 The first car to drive cross-country...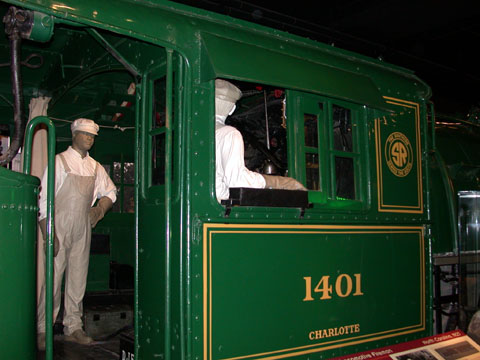 ...the engine and some cars of the 1401...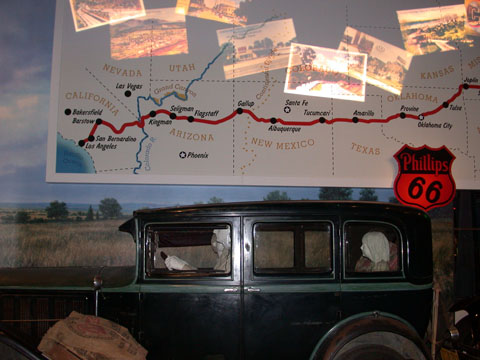 ...an exhibit of cars and trailers getting their kicks on Route 66...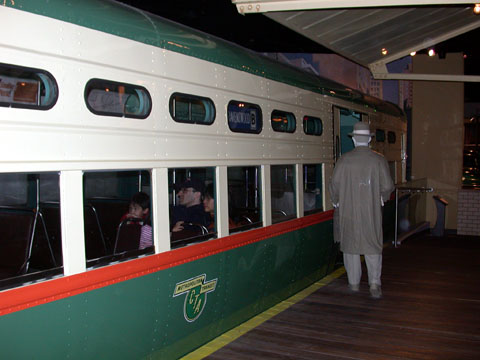 ...and a Chicago subway car from the America on the Move exhibit.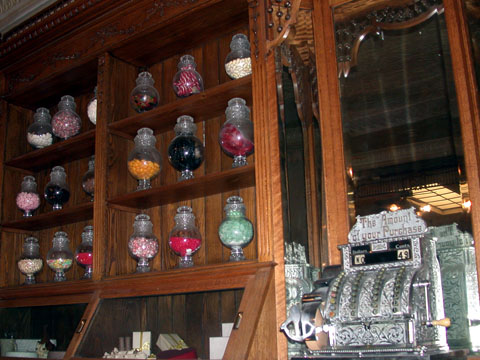 And inside the ice cream parlor, the old candy store, unfortunately for demonstration rather than open for business.