Scott's Run and Potomac River November 2005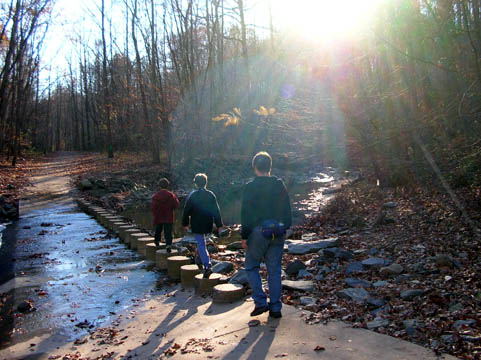 Sequel to this photo and this photo from November 2003 and October 2004.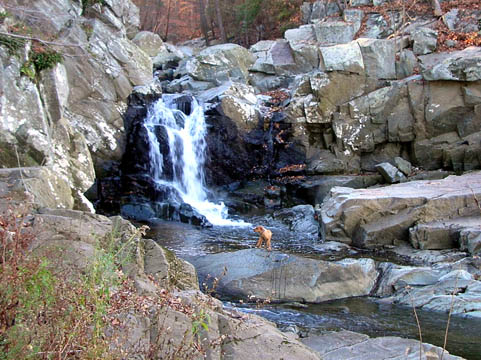 A puppy slips on the rocks at Scott's Run, one of perhaps 15 dogs we saw there.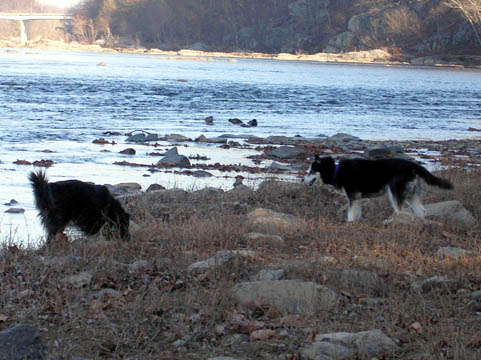 A husky and friend by the Potomac River, into which the waterfall at Scott's Run spills.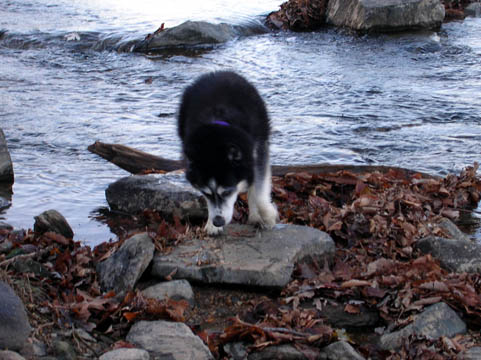 Here is the husky contemplating a swim.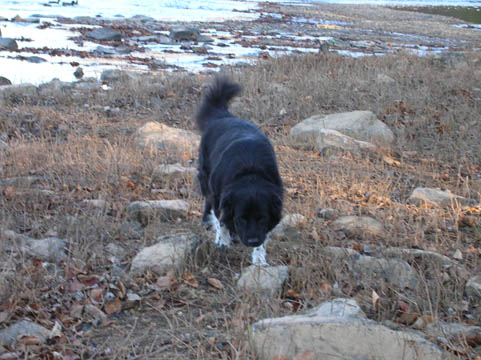 And I'm not sure what breed of dog this is but she was very friendly.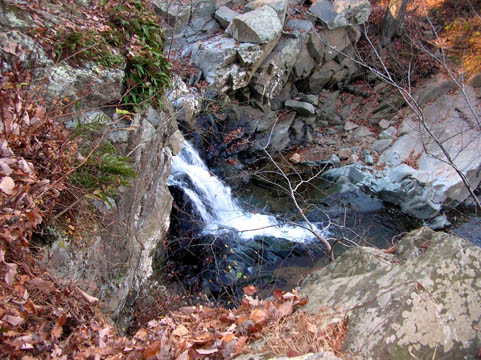 The waterfall from above, up the rocky cliff above the Potomac River...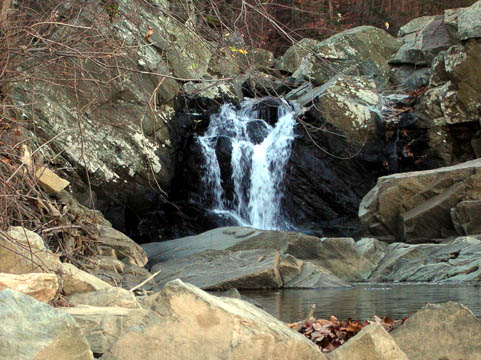 ...and from below, on the bank of the Potomac where the rapids end.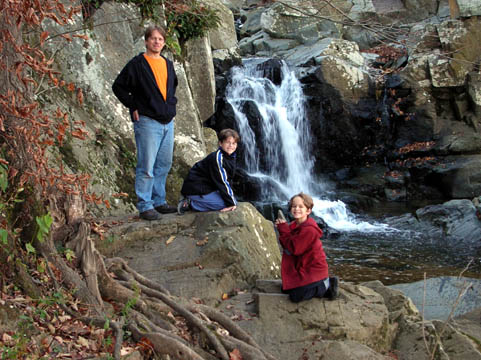 Family by the falls.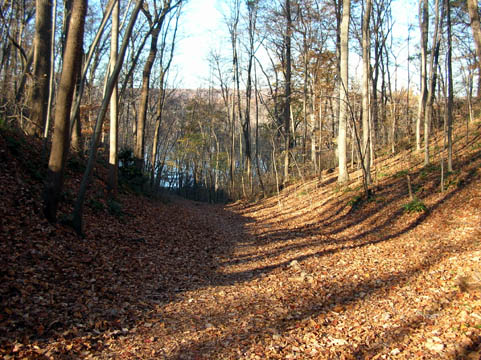 At the end of the path down the hill at Scott's Run, shining through the trees, the Potomac River.