Maryland Renaissance Festival 2003-4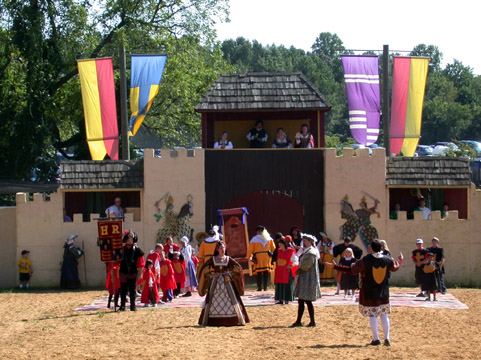 The Queen scolding the King.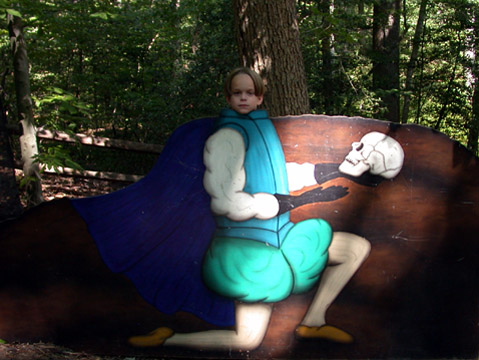 My son, Prince Hamlet.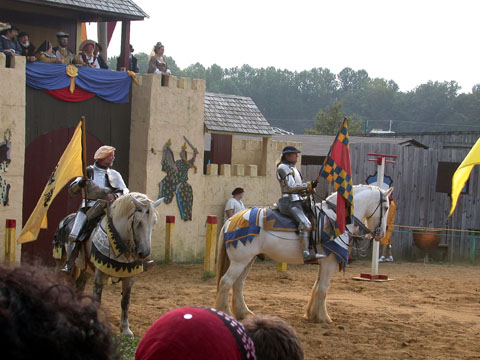 English knights parading before the court at the tournament grounds.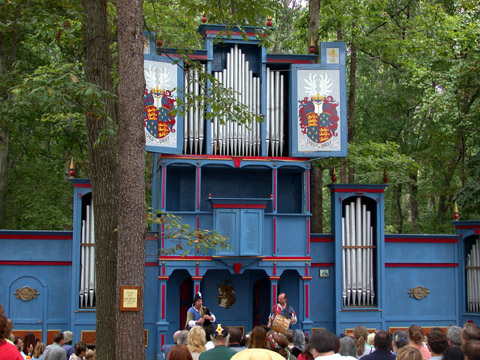 Wolgemut's Renaissance rock show on the Lyric Stage. There were lots of bagpipes today, despite the pirate theme.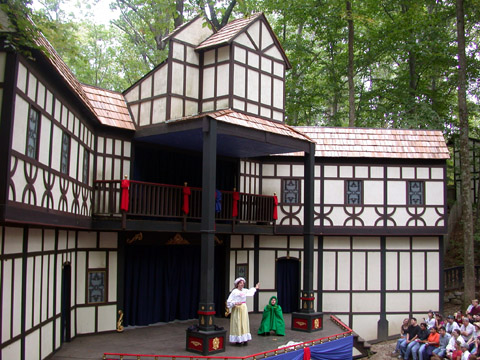 The Bloody Drama at the Globe Theatre, performing The Frog Prince, Hansel and Gretel and an alphabet improv with audience help.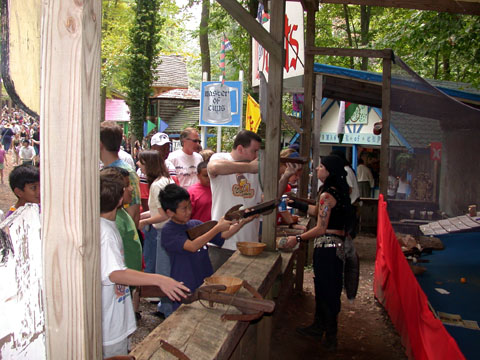 Kids shooting ping pong balls with crossbows at holes in a screen. Of the six kids we had with us, not one got a single one of their five balls through.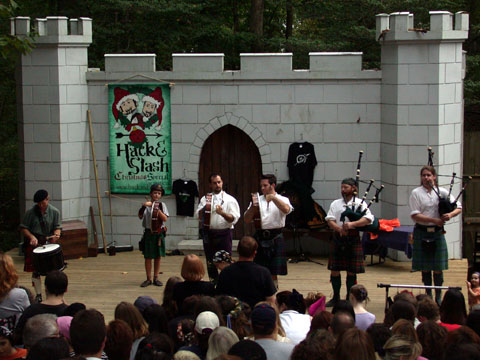 The Rogues on the Jury Rig Stage, where we also (as you can guess from the sign) saw Hack & Slash.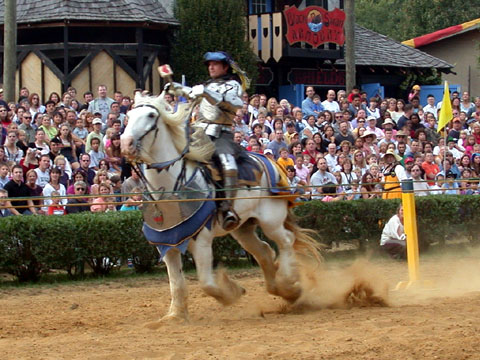 Sir Henry Clifford riding to present the heart he just speared to the Queen.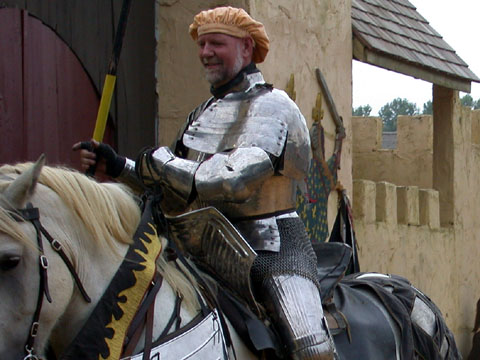 Sir Nicholas Carew after his own pre-joust display of accuracy.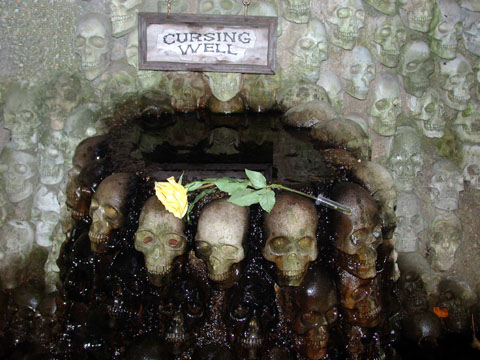 The Cursing Well.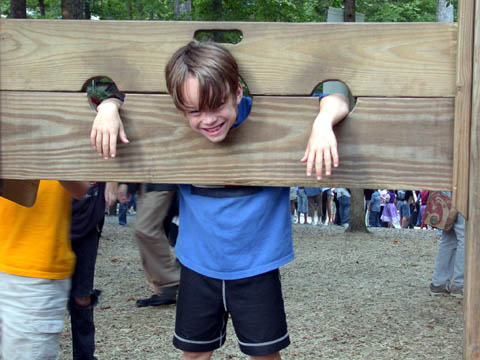 After running around like a maniac, Adam gets what he deserves.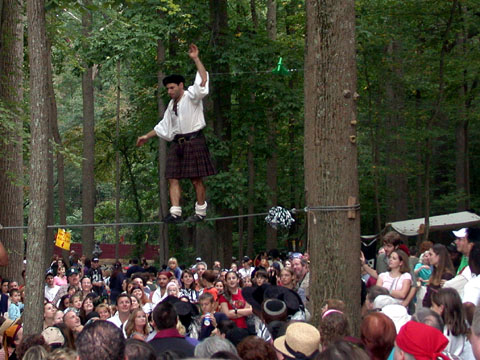 Michael Rosman, the Squire of the Wire, about to juggle knives and a flaming torch above the heads of his audience. In a kilt. (Though he claimed he wore it in the traditional manner, I ran into him at dinnertime and he said in fact he had several pairs of boxers on.)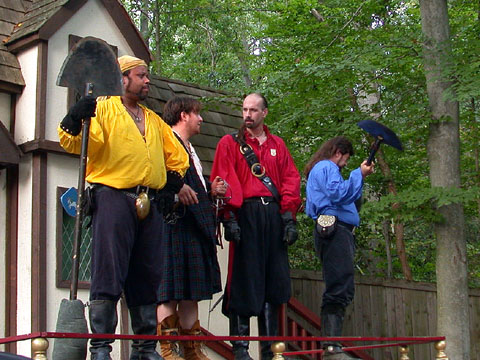 Fight School II: Reloaded. These guys are talented, informative and hilarious -- I know things about how to use a dagger to defend oneself against a rapier that I never knew before, and I got to see the two guys on the ends here have a lirpa fight right out of "Amok Time" only without the ripped shirt.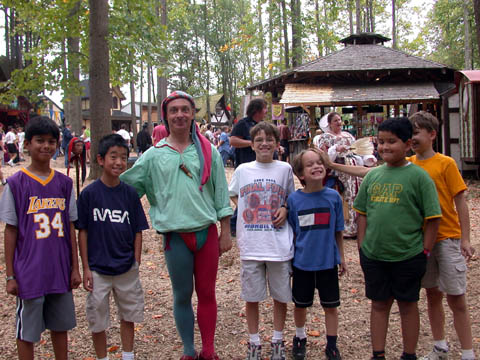 We went for Daniel's birthday with six friends. Here they are with a mime.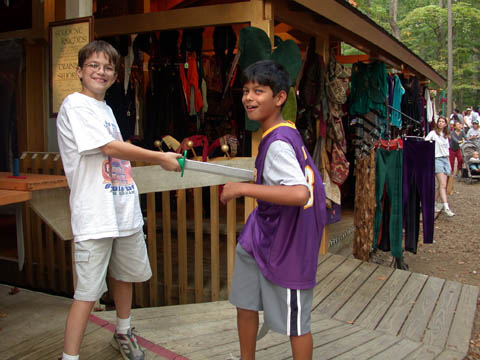 And here is what boys do to each other when you let them have swords.