Random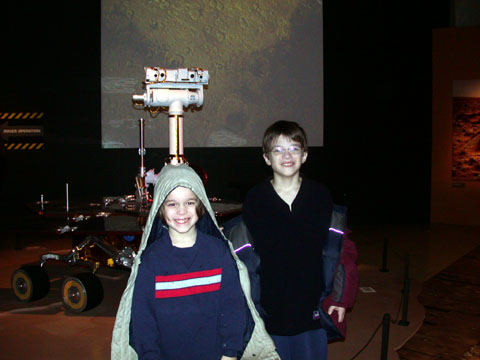 Boys on Mars, National Geographic Society.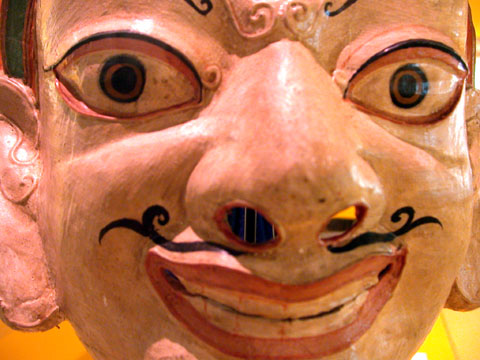 Festival Mask, Nepal, from Sir Edmund Hillary's collection, National Geographic Society.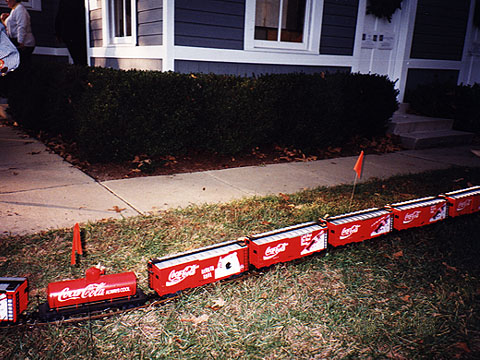 At the Fairfax Station Railroad Museum's annual holiday train show.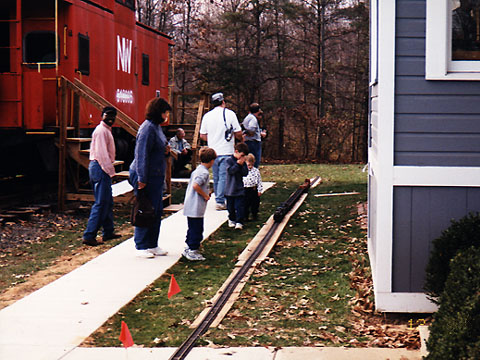 Large model trains circle outside Fairfax Station in front of the old caboose.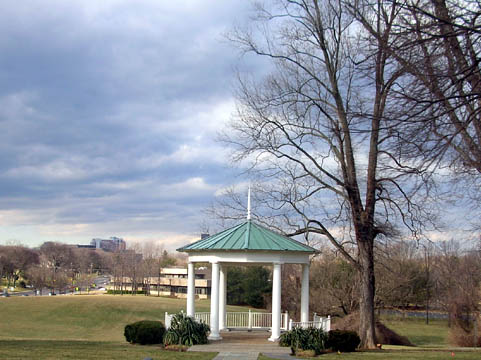 The view looking north up Rockville Pike from the newly renovated Strathmore Hall arts center.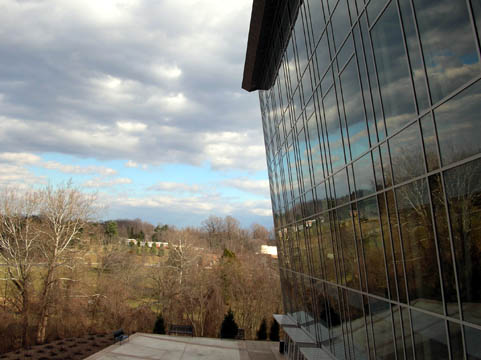 There's an older mansion that's been on the site for decades, where people can have weddings etc. and which hosts artwork. This side of the new building faces the grounds looking north up the Pike.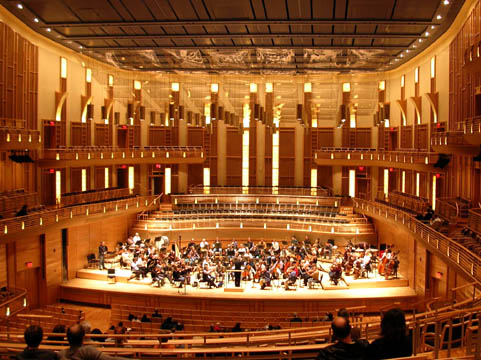 Here is the Baltimore Symphony rehearsing in the Strathmore concert hall.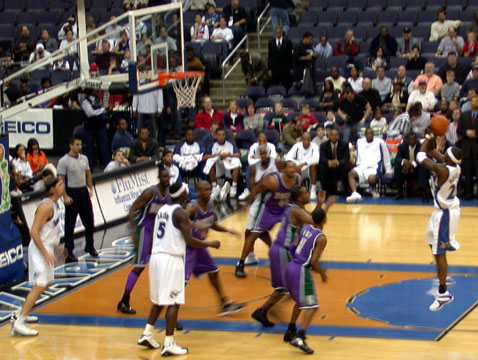 Washington Wizards vs. Minnesota Timberwolves, MCI Center, Washington, DC.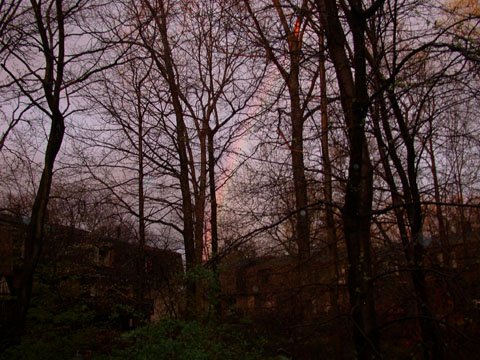 Rainbow through the woods.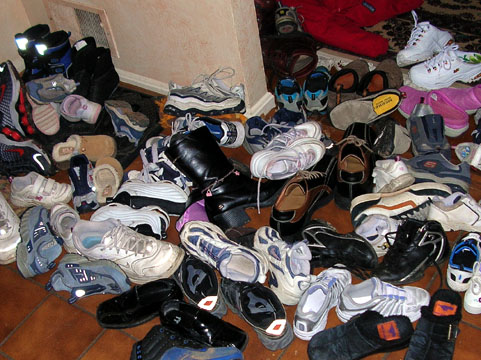 The shoe pile at the Superbowl party, 2005.