Philadelphia 28 December 2004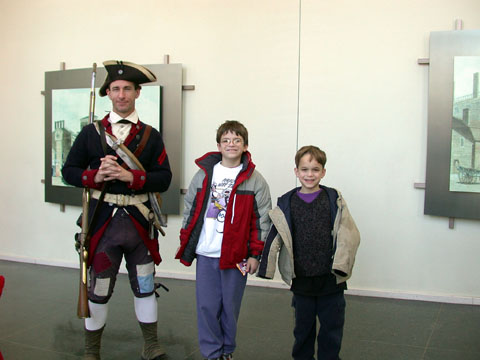 Daniel, Adam and one of Washington's men in the visitor's center at Independence Mall in Philadelphia, where we went with my parents and kids.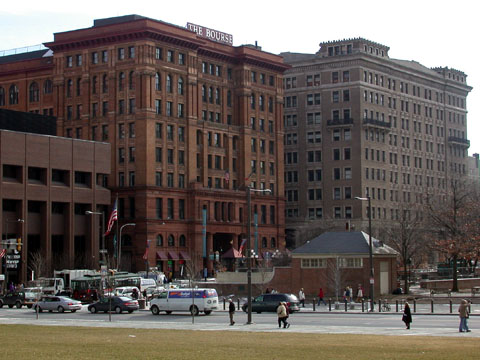 The Bourse, Philly's original commodities exchange, now containing the food court where we had lunch.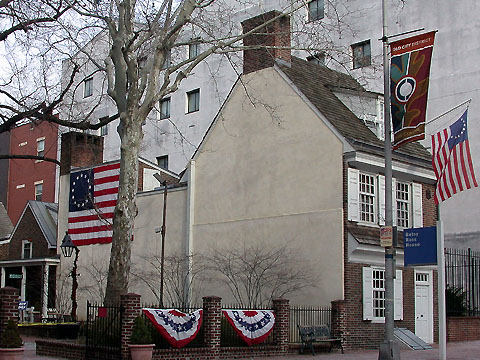 Betsy Ross' house on Arch Street, where the first American flag was stitched.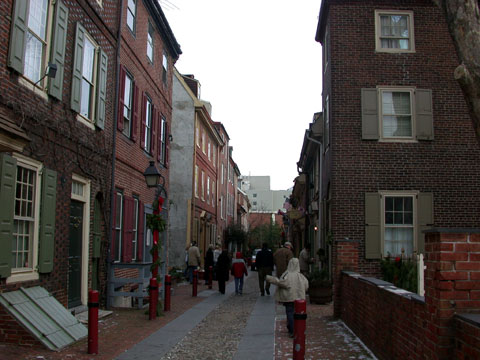 Elfreth's Alley -- the oldest residential street in the United States, existing in its present form since before there was a United States.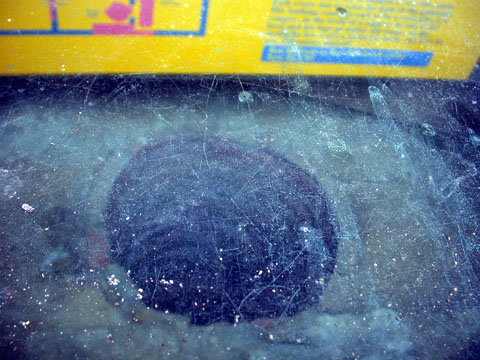 The privy drain in Franklin Court -- site of Benjamin Franklin's house, now a museum.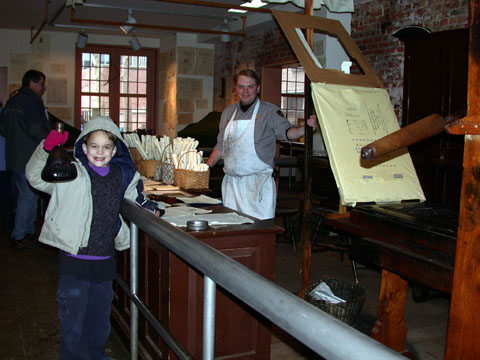 In addition to Franklin's post office and home, the site was the location of his printing press.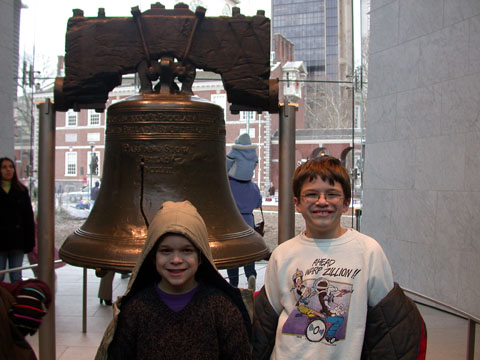 The most famous non-ringing bell in the United States.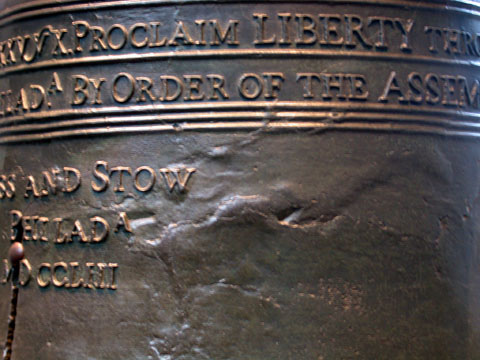 A close-up of the crack that stopped the Liberty Bell from ringing -- it wasn't the big front gap that made them take it out of use, but the hairline that goes up from "STOW" through "LIBERTY."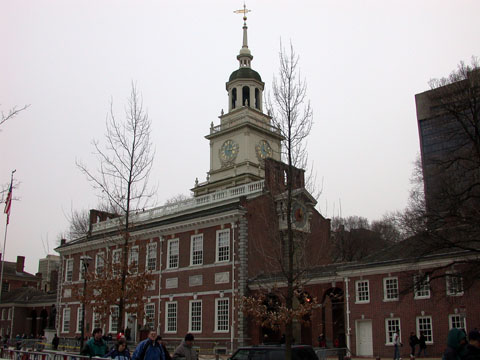 Independence Hall from the outside. It was cold and overcast, and we did not get onto a tour until 3:30 p.m., hence the pale sky. We arrived here almost exactly at three as the bell was tolling the hour.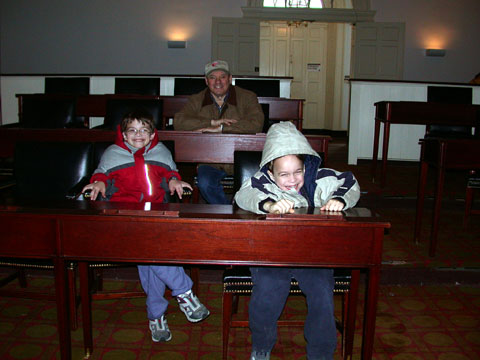 In this room the original Pennsylvania Congress met and passed legislation.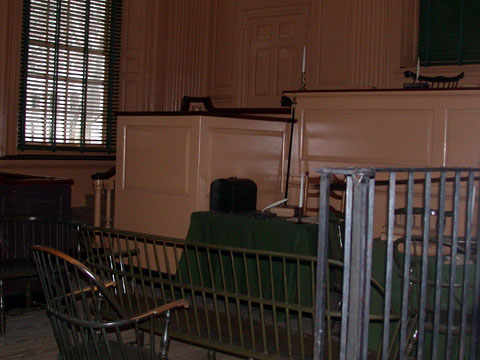 The courtroom for the colonies of Delaware and Pennsylvania, where an appointed judge of England presided until the revolting colonists tore down the seal of the king.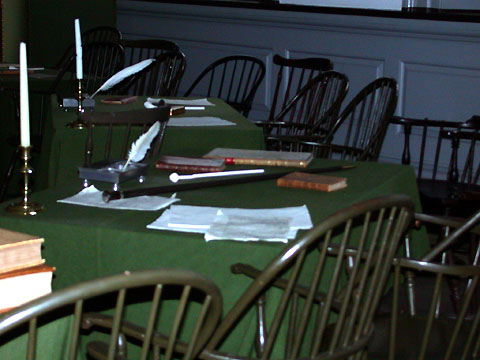 Thomas Jefferson's walking stick resting on the table where it is believed the delegates from Virginia sat when the secret vote was taken to determine whether a resolution to declare independence from Great Britain would pass.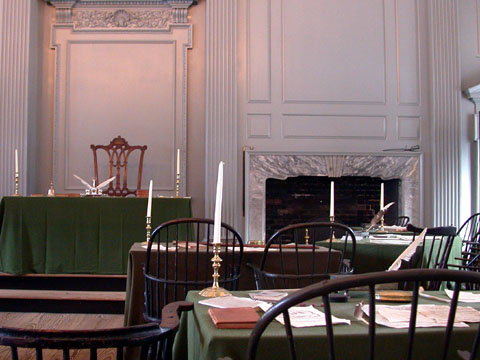 At the front of the room, the table upon which the Declaration of Independence and Constitution were both signed.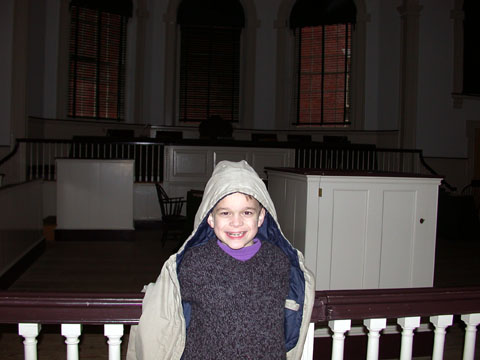 The original meeting room of the Supreme Court of the United States.