Philadelphia 11 December 2004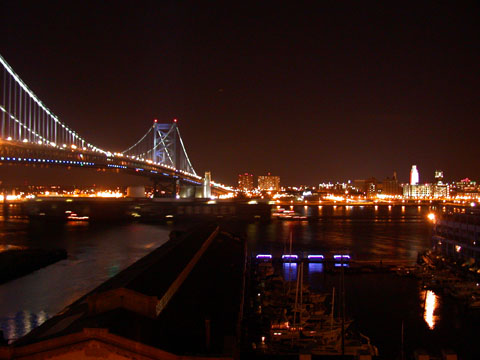 The view out our tenth floor hotel room window of the Benjamin Franklin Bridge, Delaware River and Camden, New Jersey, by night...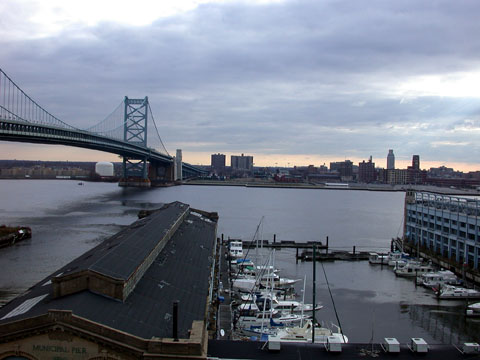 ...and by day, with the municipal dock in the foreground.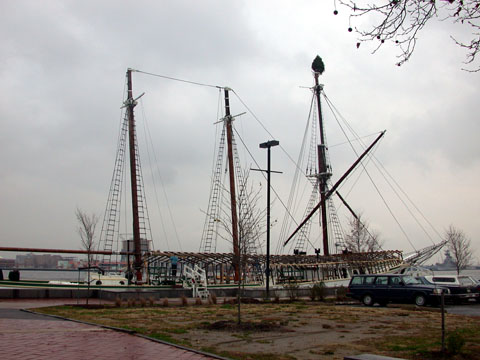 Gazela being refitted for the winter, with a Christmas tree atop one of her masts.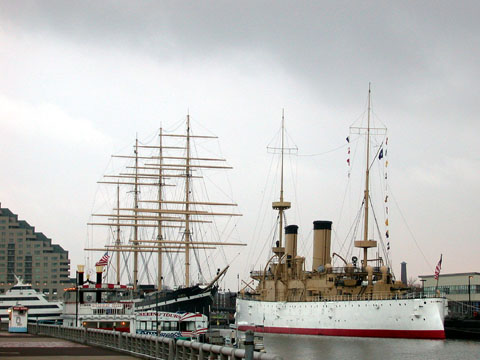 Penn's Landing -- Olympia, Moshulu, Liberty Belle, Spirit of Philadelphia. We went to the Independence Seaport Museum which gets you admission to the submarine Becuna and the cruiser Olympia.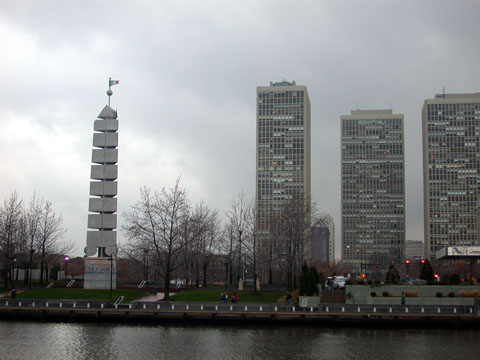 The Columbus Memorial from riverside, looking toward the high-rises on 2nd and past them, Independence Mall.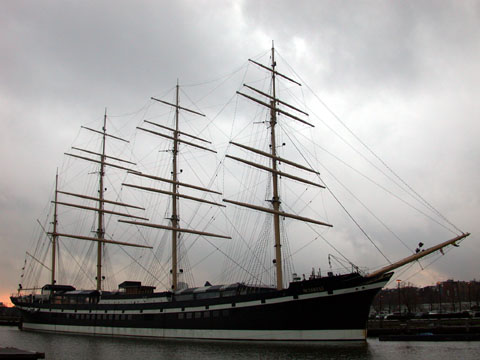 Sunset view of Moshulu -- once a sailing ship, now a restaurant.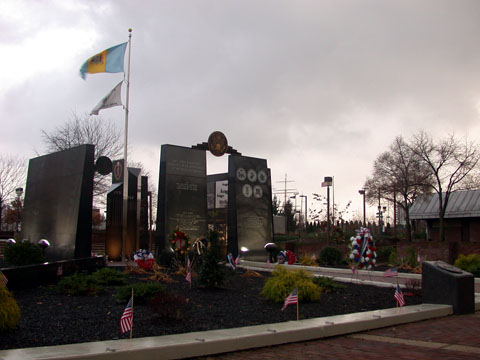 The Korean War Memorial on 38th Parallel Avenue, a street name that could really throw a person off if a person did not realize that the memorial was there, particularly since the street runs north-south.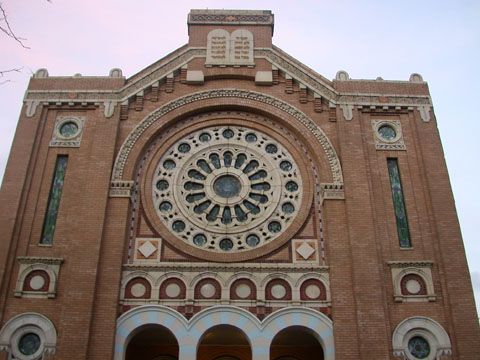 B'nai Abraham on Lombard Street, a historic synagogue now run by Lubavitchers so far as we could make out.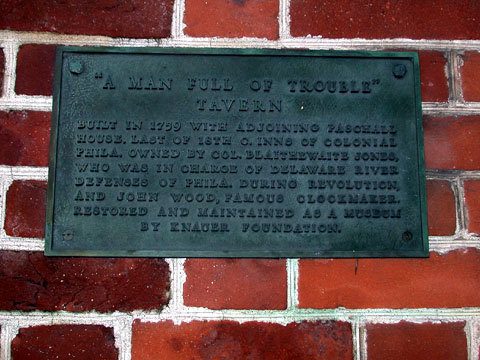 Man Full Of Trouble Tavern on Spruce Street, built in 1759, the only original tavern remaining from colonial Philadelphia.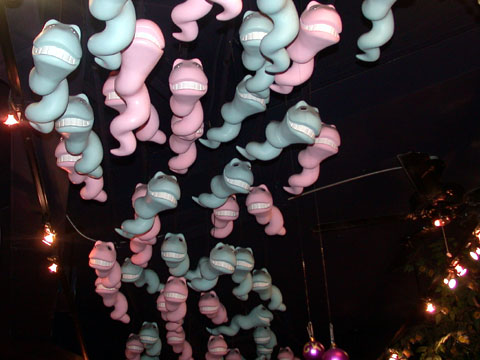 Condom Kingdom, a store on South Street which sells what's obvious from the name as well as all manner of lube, sex toys, etc., has a stream of painted sperm leading to the front door and a much larger river of sperm across the ceiling.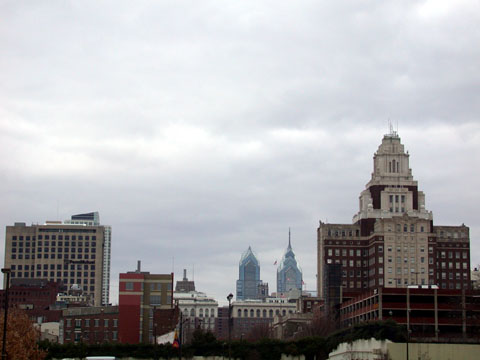 The city from the seaport museum. Philadelphia scenery is so lovely, even when it's not the famous monuments or the University of Pennsylvania artwork like the Dueling Tampons.