National Zoo 2003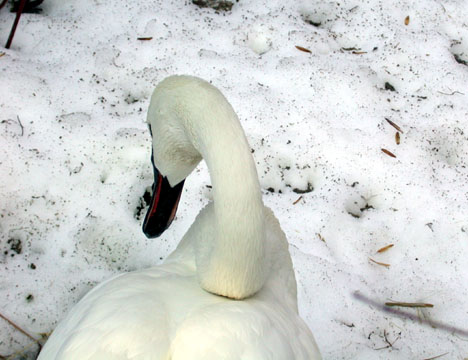 Swan in snow near the bird house.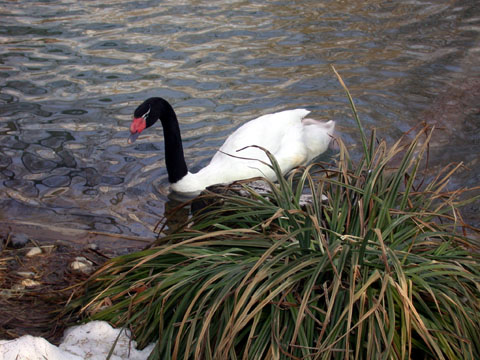 Goose in the icy water.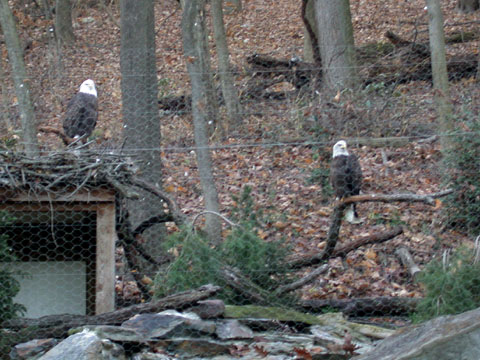 The bald eagles live in their own enclosure near the beaver dam, rather than near the bird house.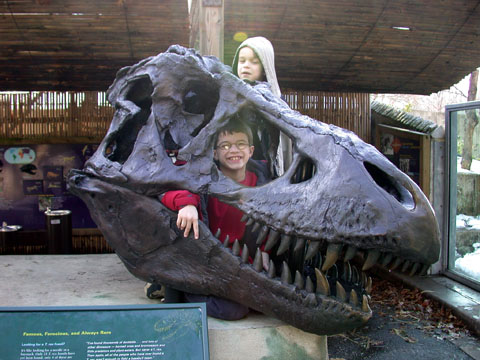 Boys with a tyrannosaurus rex skull.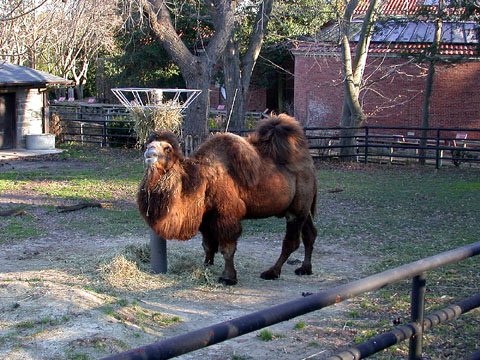 The front end of a camel.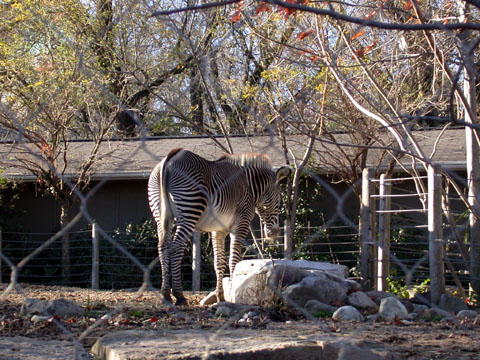 The hind end of a zebra.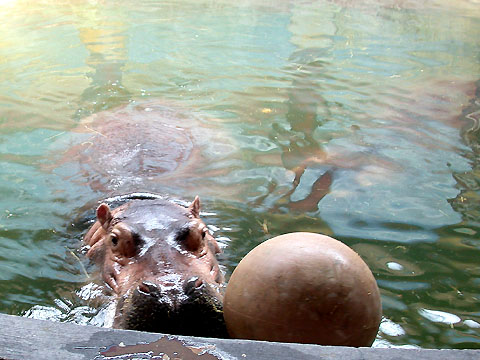 Big playful hippos in the swimming area with a ball -- the dark shape underwater on the right is another hippo.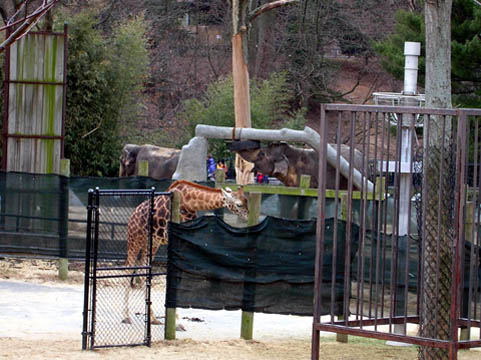 An elephant plays with a tire in the background while a giraffe has a snack in the foreground.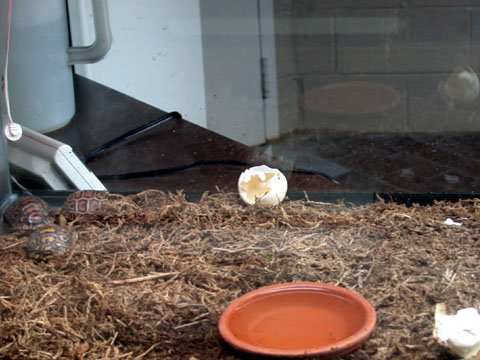 Recently-hatched tortoises behind glass in the incubation room.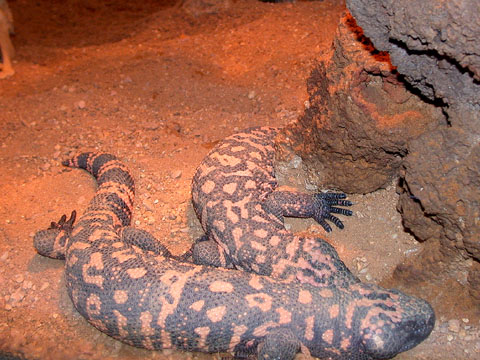 Gila Monsters! That is possibly my favorite animal name.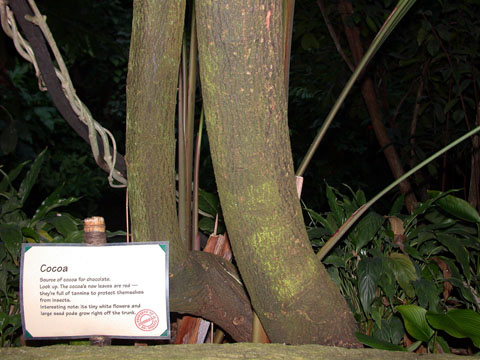 In the Amazon exhibit, my favorite tree in all the world!