Breakfast With the Penguins 2008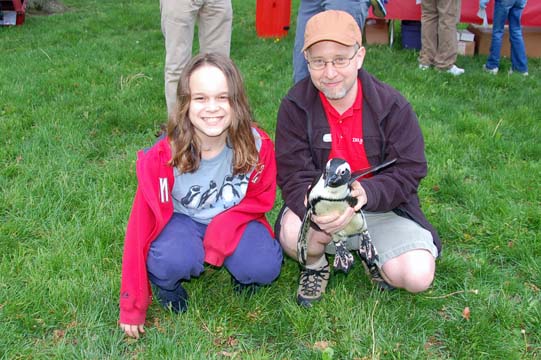 Adam got to see Ascot again at Breakfast with the Penguins in May 2008.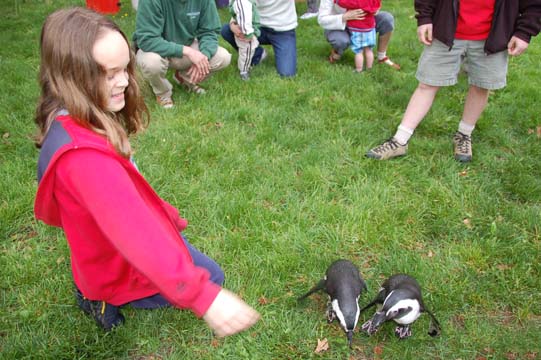 Ascot and Tails were the penguin ambassadors for this breakfast...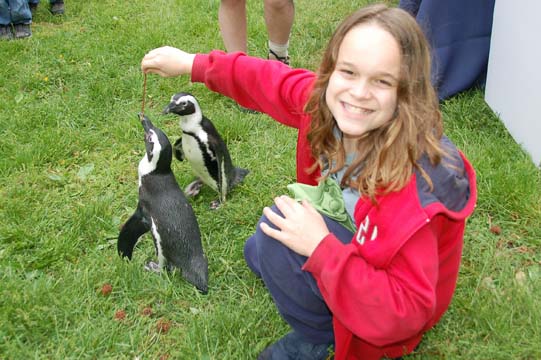 ...and were very eager to chase dandelion stems.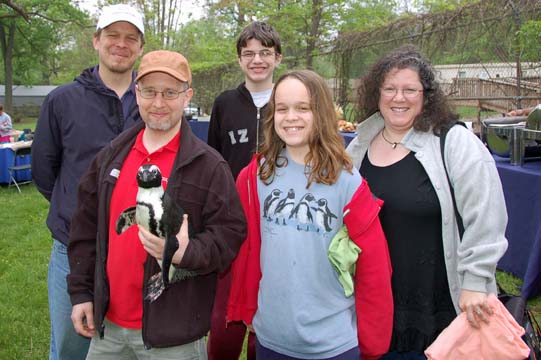 We all got our photo taken with a penguin this time!

Ascot, the penguin we met as a baby at the breakfast two years ago, has grown up a lot.

The breakfast has gotten fancier too, with bagels and spreads and fresh fruit.

The cormorant has become more aggressive and swiped many of the fish tossed to the penguins.

But a penguin caught my fish...

...and the rest took turns diving for them.

SANCCOB, a rescue organization we learned about at the Bristol Zoo, was one of the sponsors.

This year instead of bidding on penguin art, we bid on a private tour of the penguin facilities at the zoo, which we won, so we get to go back for that!