Mount Vernon 2003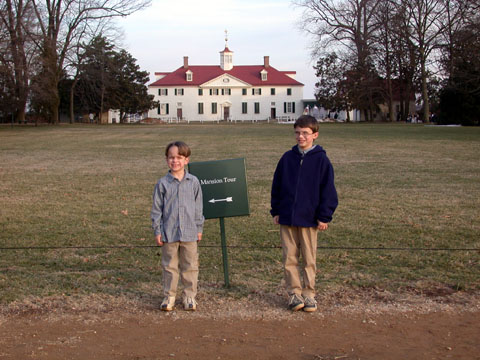 The kids in front of George Washington's manor near Alexandria, Virginia.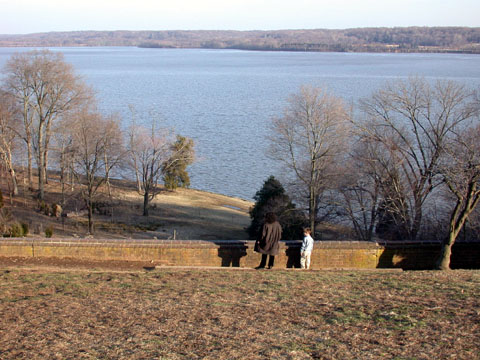 Me and Adam overlooking the Potomac River from behind the manor house.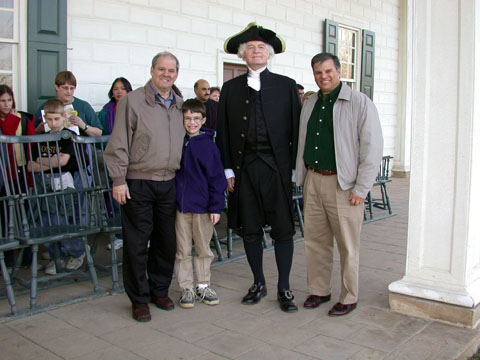 My father, his brother, Daniel and "George Washington" on the back porch.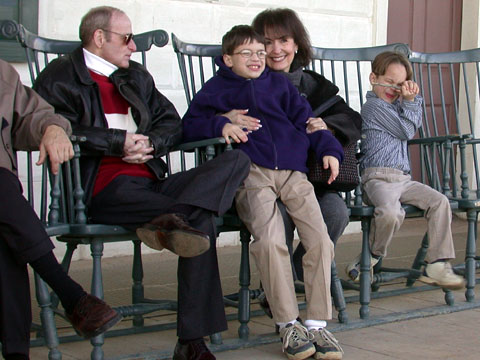 Uncle Larry, my mother, Daniel and Adam on the back porch.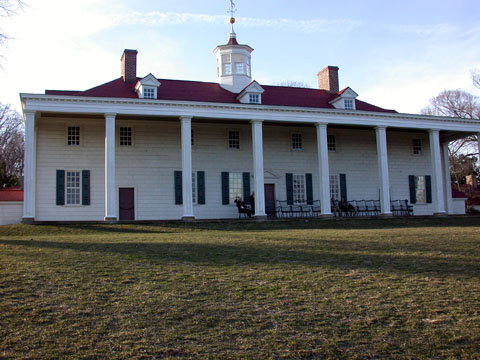 The wide view of the porch.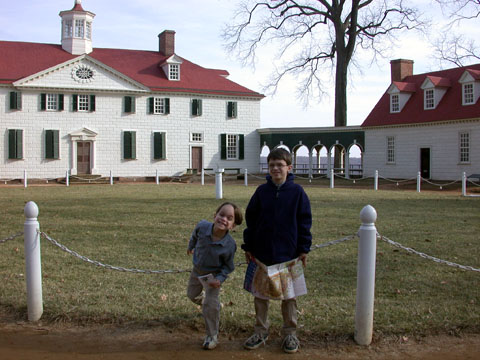 Here are the kids and the manor from the front.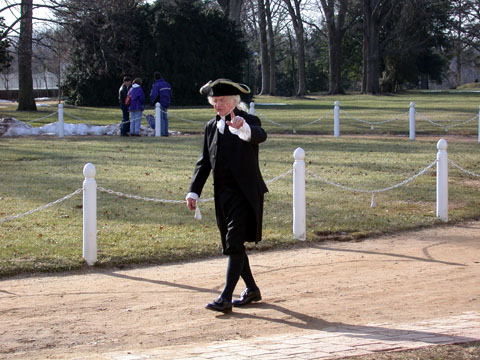 Washington inspecting his grounds and greeting admirers.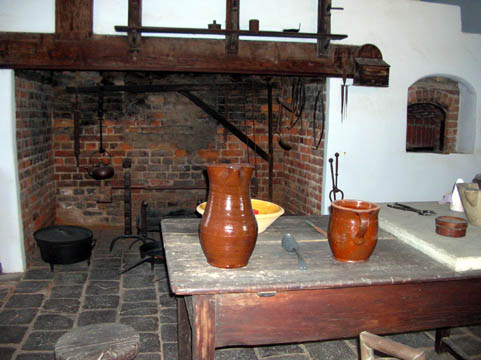 Photos are not permitted inside the mansion but they are in all the outbuildings, including this kitchen...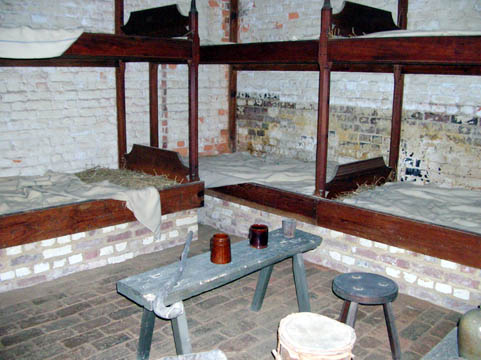 ...and the slave quarters. At least fifteen people at a time lived in this room. The congitive dissonance of coming in here after being in the rooms where Washington discussed liberty with other Founding Fathers is remarkable.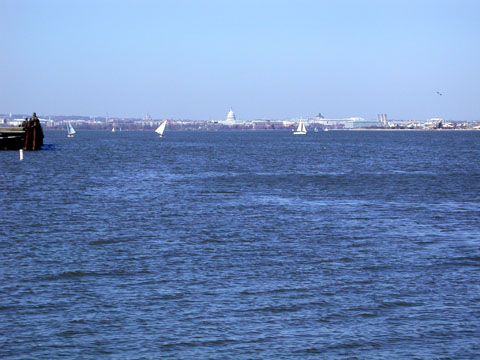 Washington, DC looking from downriver at the city.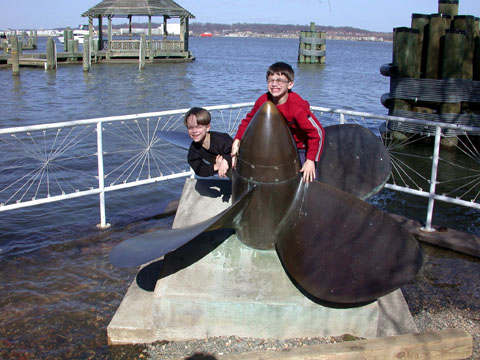 Daniel and Adam on a propeller in Alexandria, where we stopped for dinner.