Maryland Science Center Circus Exhibit 2005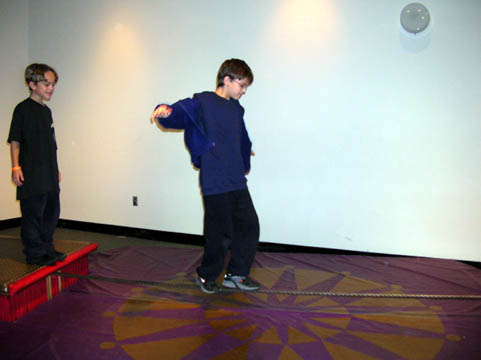 We met Clair and Cinda at the Maryland Science Center in Baltimore at the circus exhibit. Here Daniel tries the tightrope while Adam waits his turn.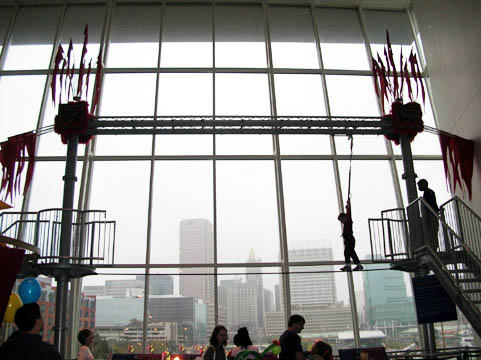 A boy practiced the high-wire with Baltimore's skyline as backdrop. That must be intimidating, knowing that you can be seen from the Inner Harbor.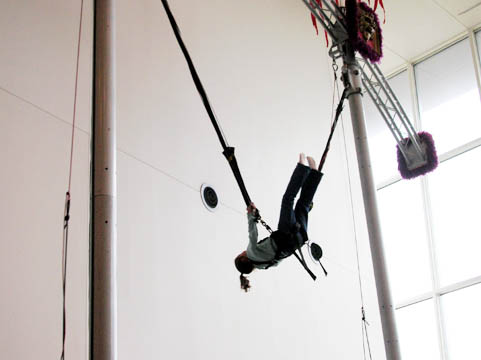 The exhibit had a lot of hands-on aspects, like the daring young girl on the flying trapeze.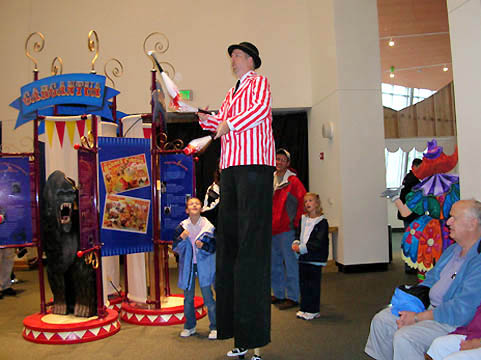 A juggler walks through the exhibit on stilts.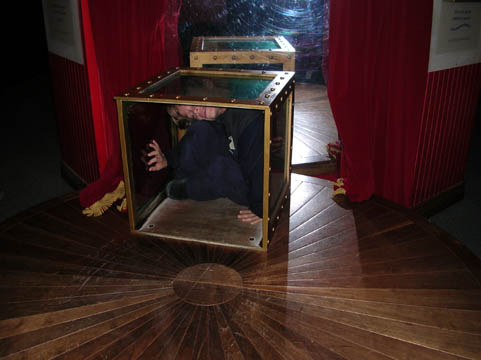 It's a lot easier for kids to do these contortionist exhibits than adults!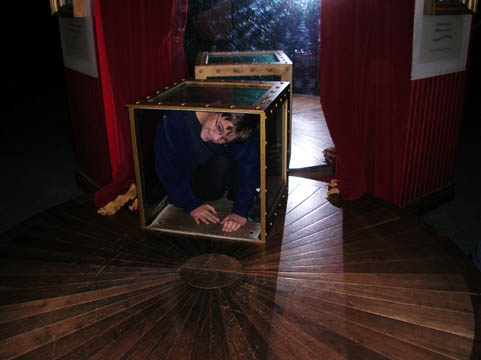 Here Daniel follows Adam as the Human Pretzel.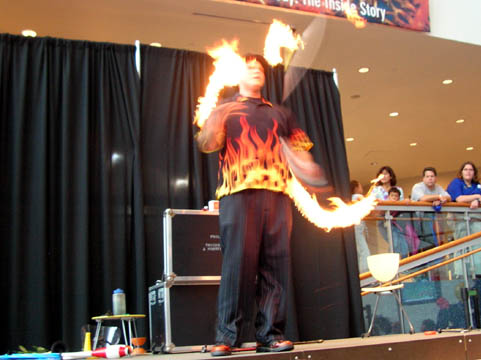 Philip DePalo juggles lit torches in the Maryland Science Center lobby.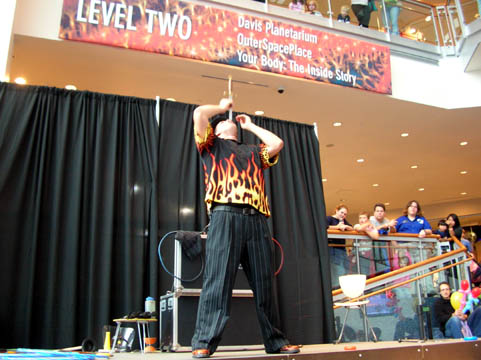 DePalo ate fire and breathed fireballs, too, and swallowed swords. Fortunately our kids did not get the jokes that went along with this portion of the act!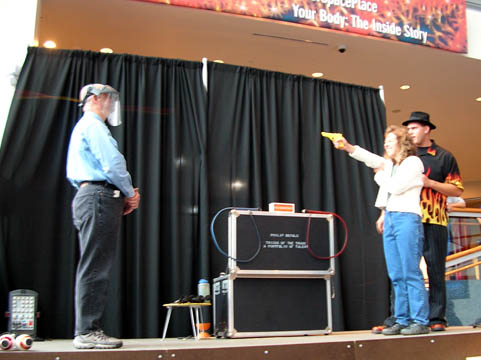 And he had a demonstration of various clowning techniques including asking this married couple to help demonstrate firing darts. You can see the orange dart whizzing past the man's face as his wife shoots.