Maryland Science Center Summer 2004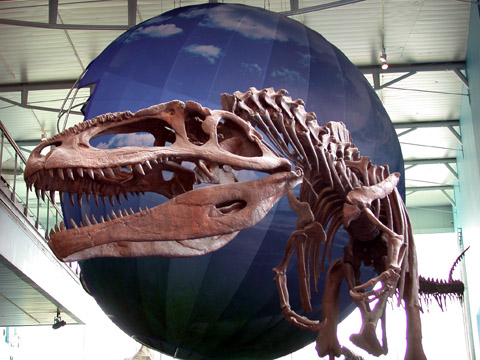 The Maryland Science Center is twice as big as it was when we had Daniel's birthday party there two years ago.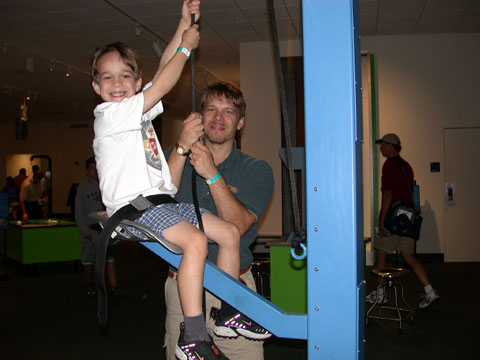 Here are Adam and Paul using the pulley demostration.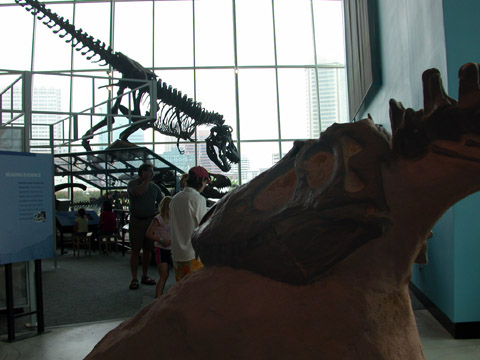 This is the dinosaur exhibit at the newly renovated museum, with some of the Baltimore skyline visible out the windows.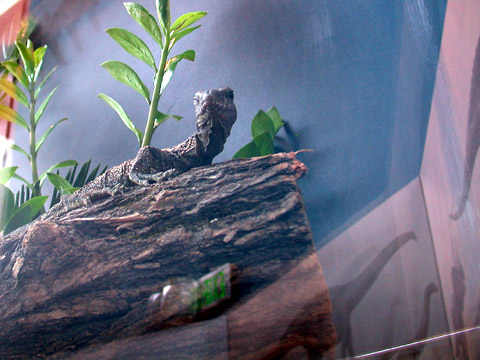 The dinosaur exhibit also had more modern lizards, but you can see the reflections of the dinosaur display in the glass of this guy's cage.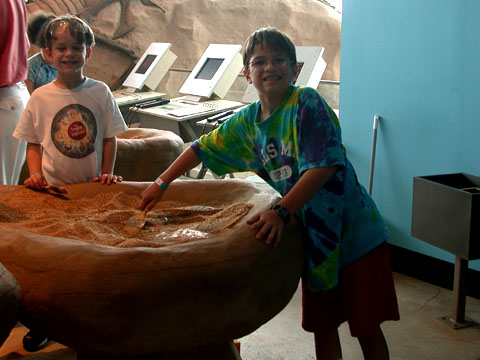 The kids dug for dinosaur bones.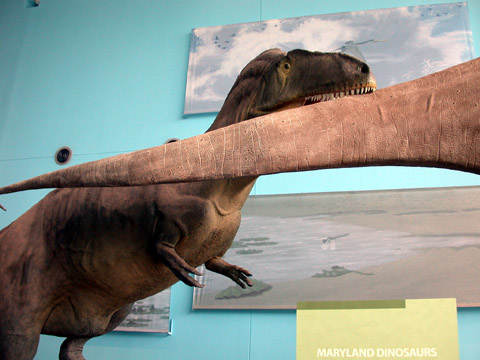 The Baltimore area as it looked a few years ago.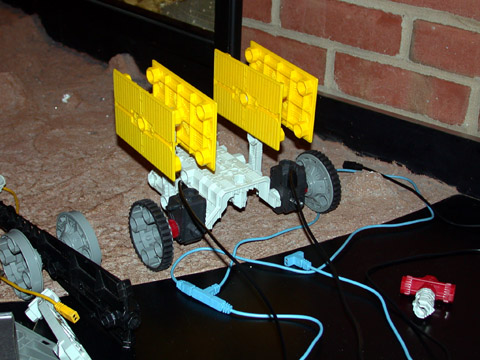 You can also design and test drive your own Mars rover...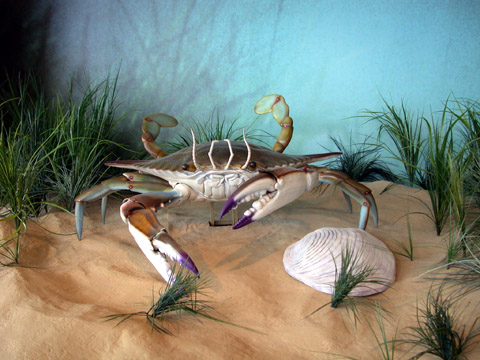 ...learn about Chesapeake Bay flora, fauna and ecology...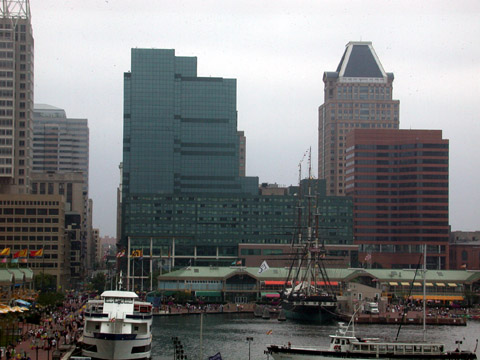 ...look out the big windows at the Inner Harbor and the post-game crowds after the Orioles blew it to the Twins...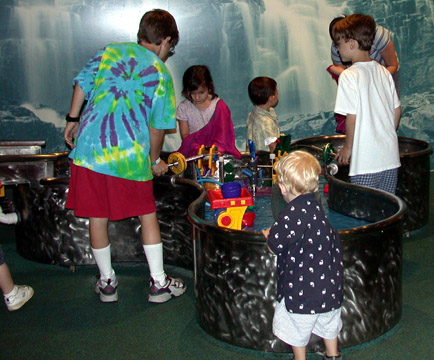 ...play at the water tables in the kids' area, where one can design contraptions with pipes, make water volcanoes erupt or squirt one's siblings...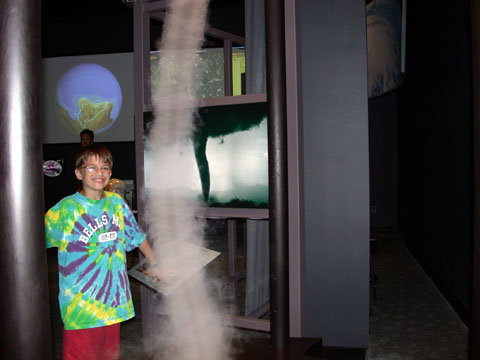 ...or visit the environmental exhibit, where there's a device that creates tornadoes.