Holiday Images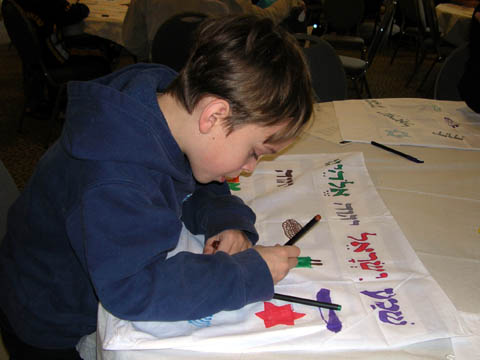 Adam at the parent learning day on tzedakah.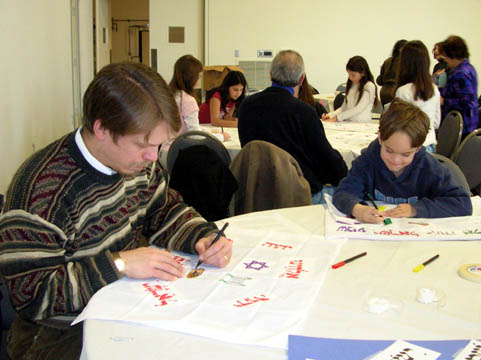 Here are Adam and Paul hard at work....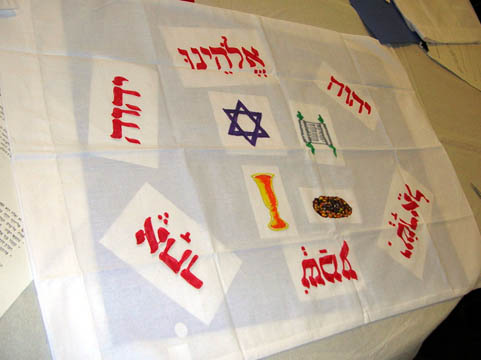 ...and here is a "shema pillow" ready for stuffing.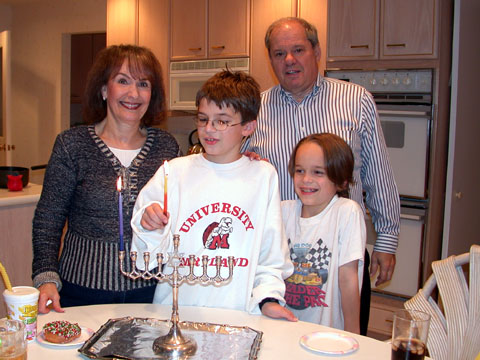 Lighting the candles at Linda and Roy's.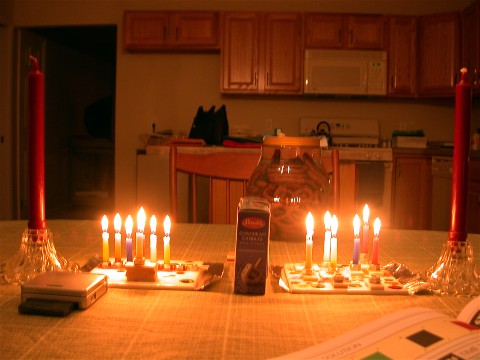 Christmas Menorahs in Hanover, Pennsylvania at Clair and Cinda's.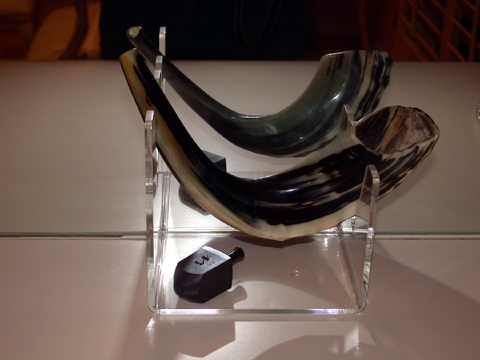 Shofar and dreidel.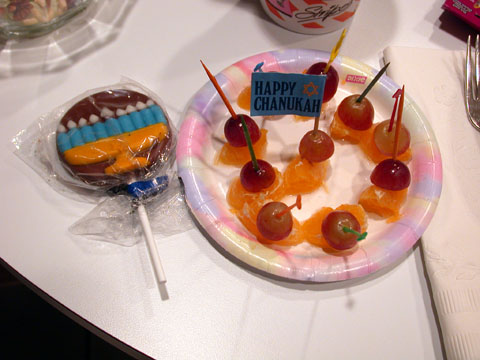 Chanukah desserts.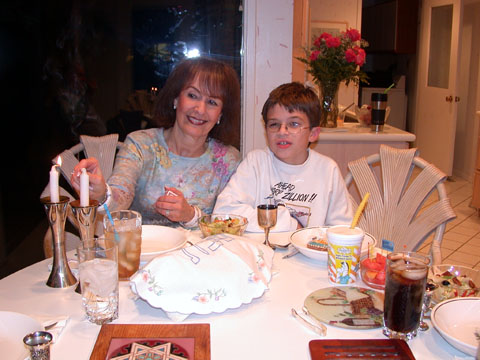 Daniel and Grandma lighting the candles.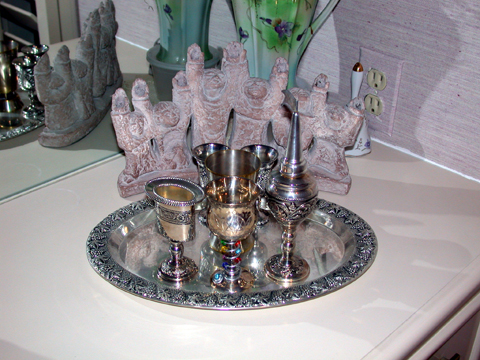 Havdalah set and celebratory menorah.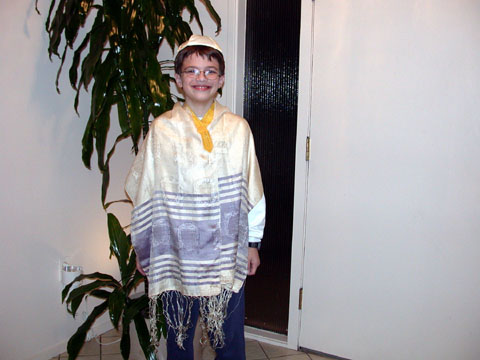 Daniel wearing his great-great-grandfather's tallit.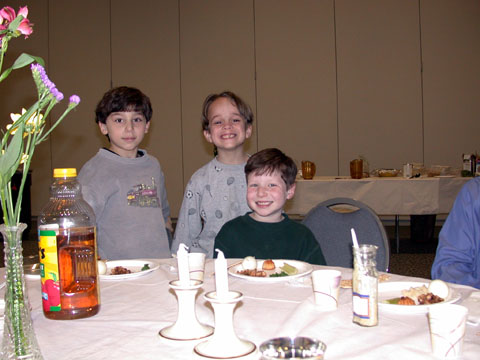 Adam and friends, Passover, Washington Hebrew Congregation 2003.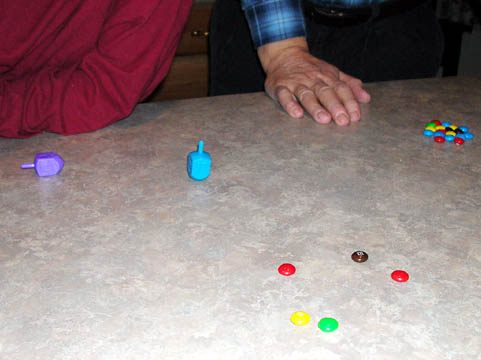 How we spent the night before Christmas 2005...playing dreidel. (I believe my father-in-law won, though that may be because Adam ate half his pieces before counting.)