Brian Jacques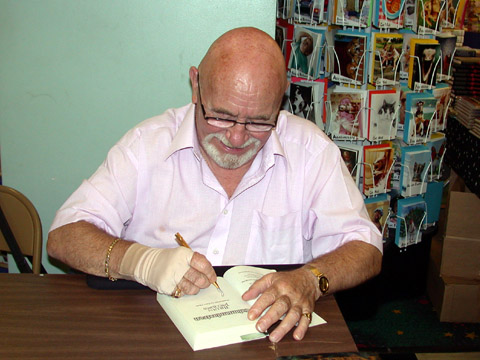 We interrupted the Day of Atonement for one of those parental dilemmas: what do you do when your son's favorite writer is in town from overseas, for one afternoon only, and it happens to be right between the end of the Yom Kippur family service and the gathering to break the fast, and the author is going to be speaking as well as signing and greeting kids? If you're me, you ask God for forgiveness and you take the kids to see Brian Jacques.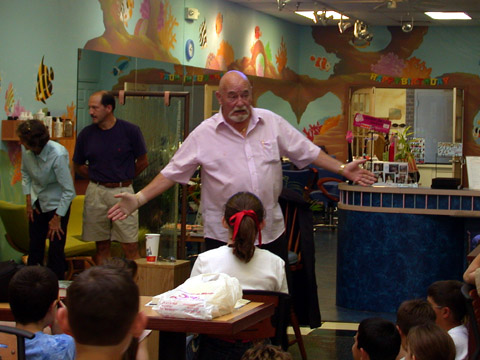 Jacques (pronounced "Jakes"), the author of the Redwall books, was at the kids' toy and bookstore practically around the corner from my house, visiting here from Liverpool. He had anecdotes about knowing a teacher in common with George Harrison...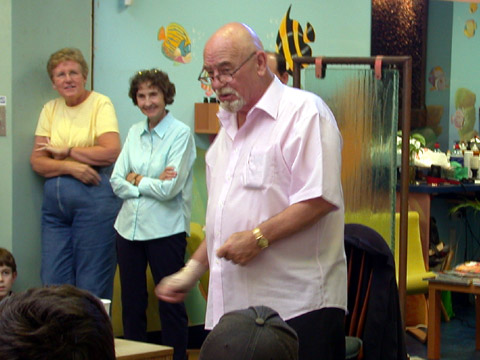 ...told wonderful stories about getting the idea for the moles from folk in the north whose English even he can't understand and similar stories about the mice and other creatures in his books...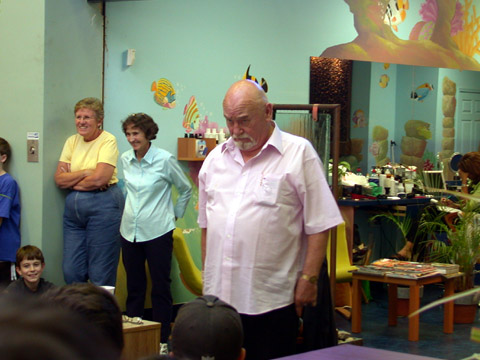 ...described writing as painting pictures with words, and admitted he hated school because they made him do math...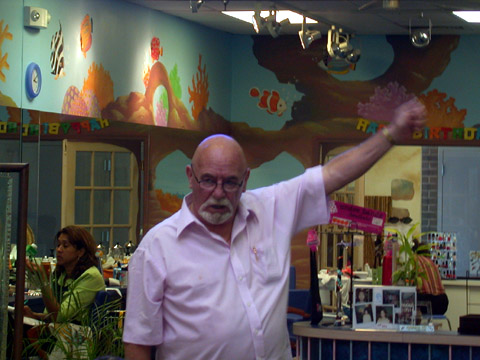 ...and talked about the value of imagination. He was extremely funny -- kids and adults all clapping -- and did not appear to take himself overly seriously.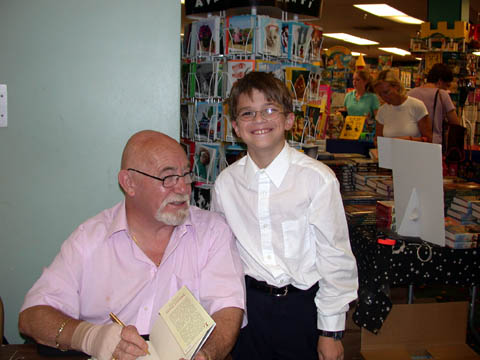 Here he is with Daniel...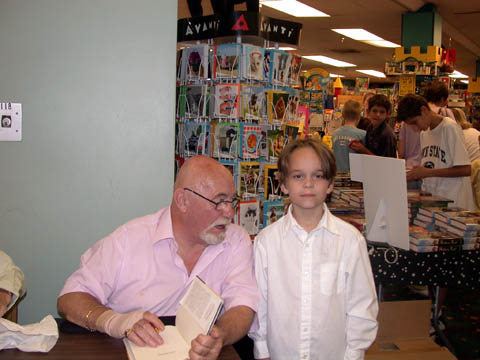 ...and Adam.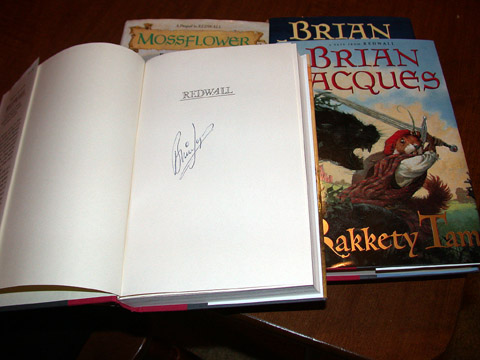 Now we have these all signed. If, unlike many people there, we had not obeyed the rules about two books per person and only hardcovers at that, we might have had the entire collection signed.