Winter Images II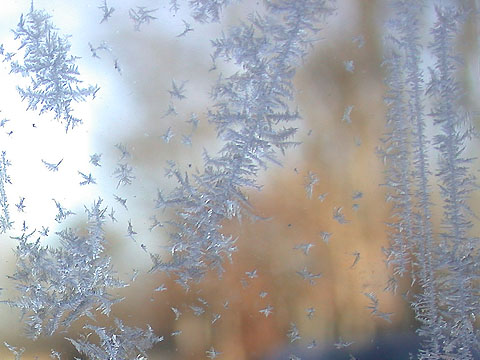 This December morning when I got into the van to drive Adam to school, there was so much frost on the windows that I had to wait for the defroster to do something about the layer the scraper couldn't remove.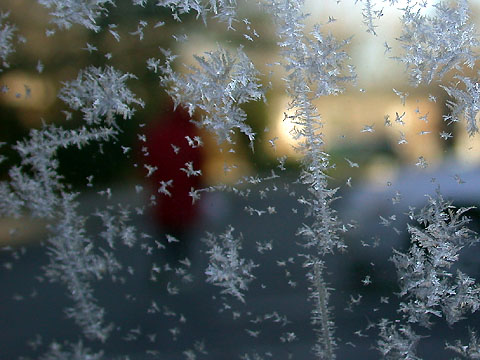 You can see the six-point crystallization pattern of water here more clearly than I've ever seen it in a snowflake.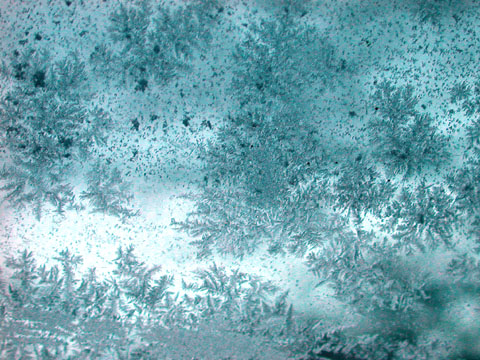 This was shot against the blue-tinted strip at the top of the front window, hence the coloring and the specks tossed around by the scraper and windshield wipers.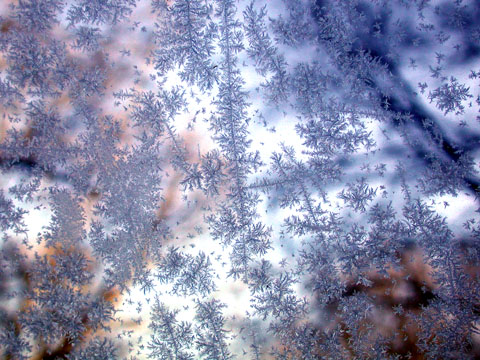 Here you can see some of the tree branches beyond the car.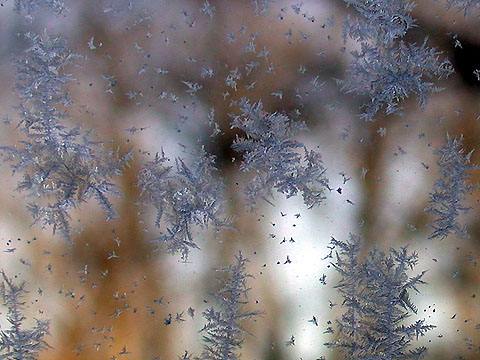 And again, these gorgeous patterns.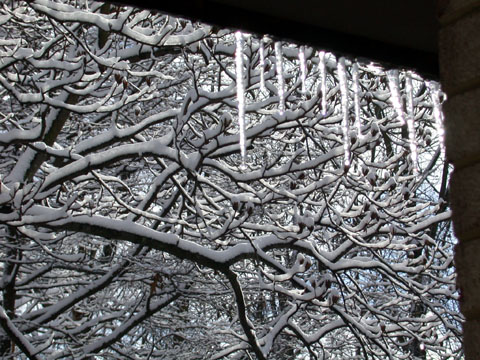 Icicles by day.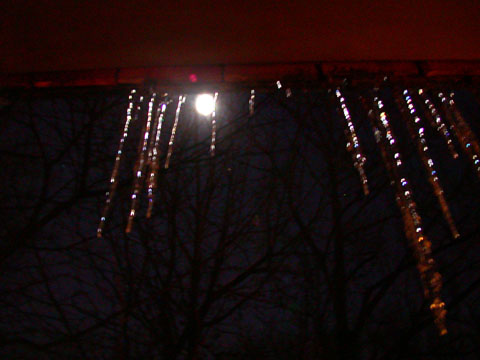 Icicles by night.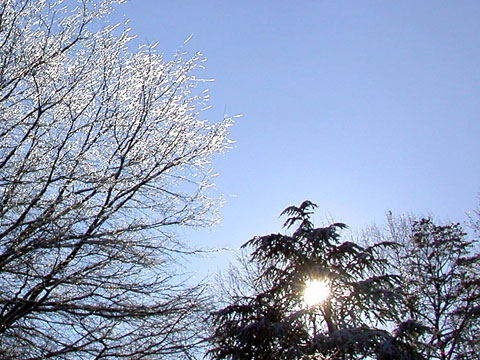 Trees in front of our house covered with snow and ice in the late afternoon sunshine, early 2005.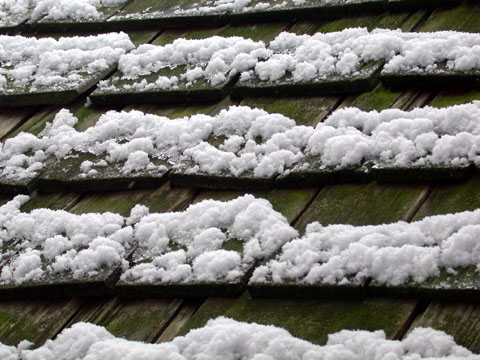 Before the sun, the snow stuck to the cedar shakes on the side of the roof in lovely cotton-ball puffs.