Huntley Meadows, June 2004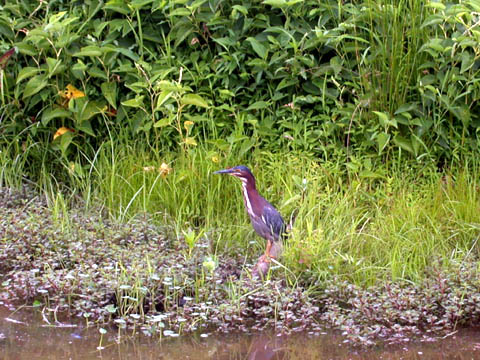 A blue heron in the marsh at Huntley Meadows, Virginia.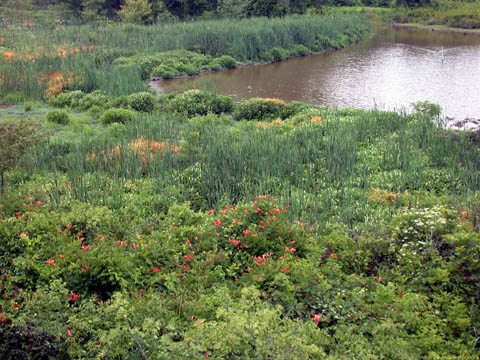 Pink trumpet flowers hiding hummingbirds, white Queen Anne's Lace, brown cattails and bright orange dodder (which looks like silly string but is unfortunately parasitic).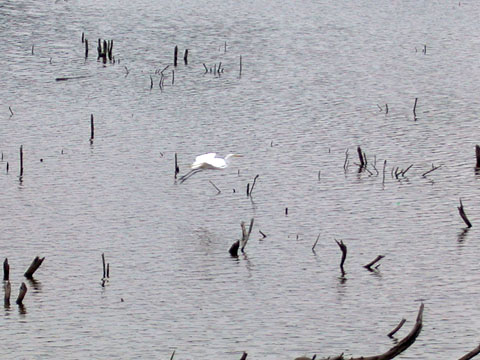 An egret about to land in shallow water.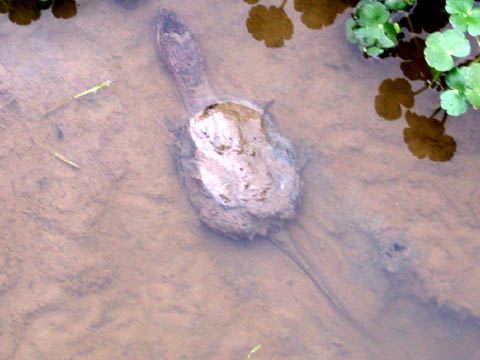 A young snapping turtle...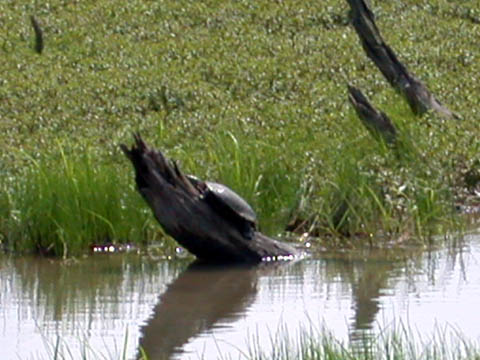 ..and a big box turtle in the sun.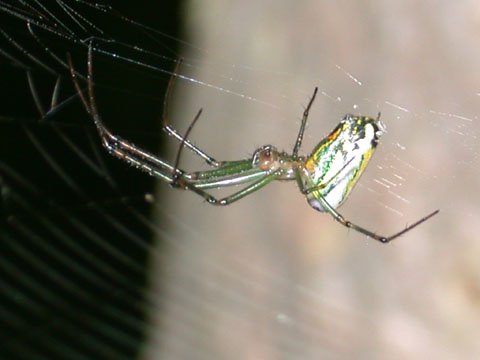 A spider spinning between two stalks.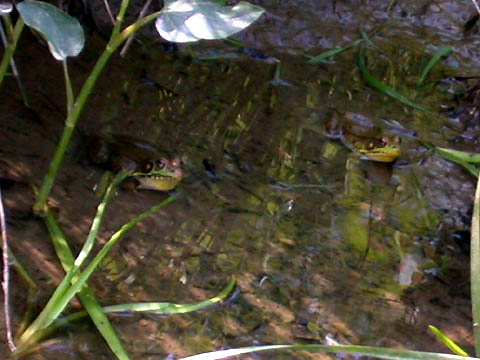 The air was filled with the sound of bullfrog singing.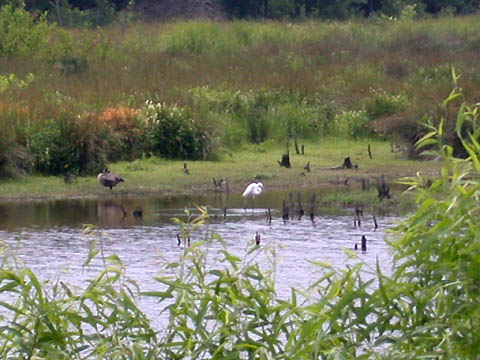 A goose and an egret on the far side of the dam.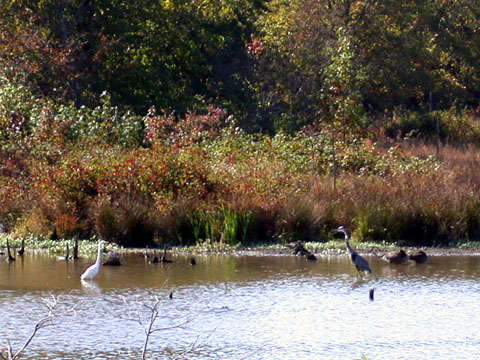 An egret-heron standoff.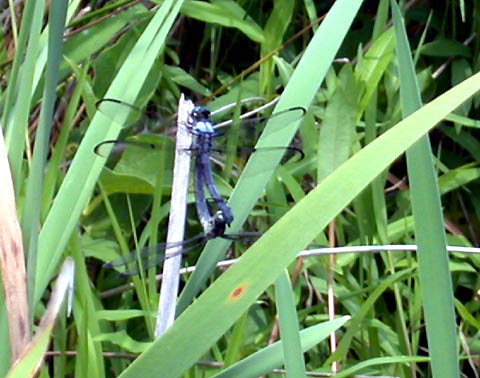 Mating dragonflies.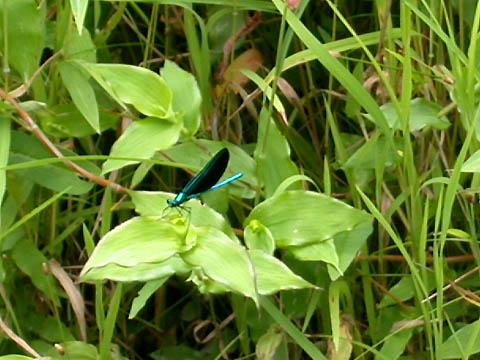 A damselfly -- the wings fold back at rest.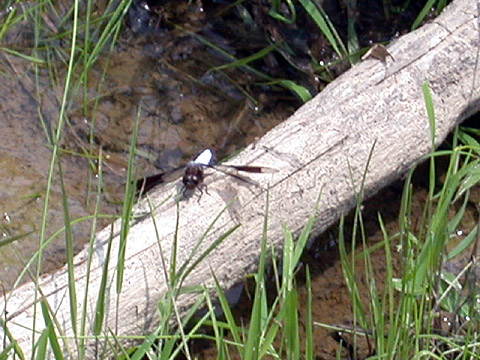 Resting by the water.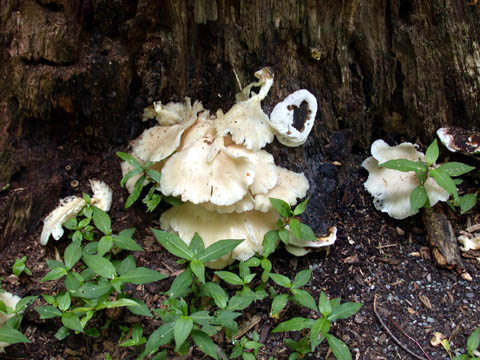 Wet weather means beautiful fungus.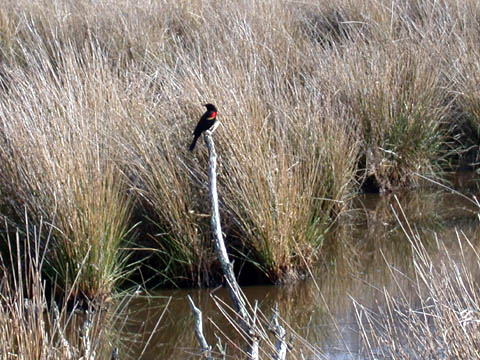 Red-winged blackbird among the cattails.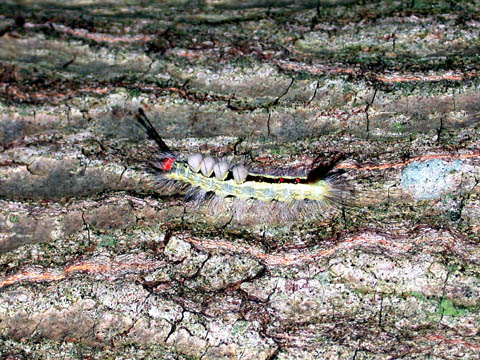 Some kind of caterpillar. This is not color-corrected, though I did use a flash; those are actually the colors of the bug and the bark in extreme close-up.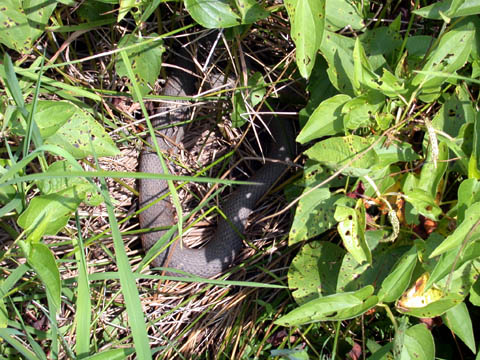 Snake in the grass.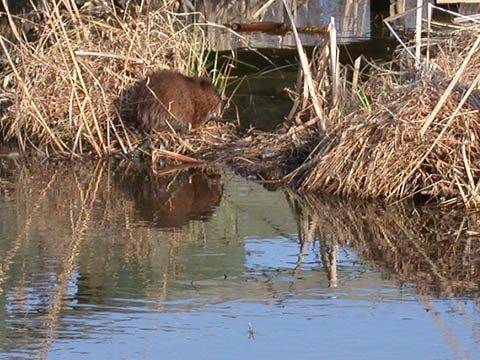 Muskrat below the boardwalk.