Homestead Farms 2005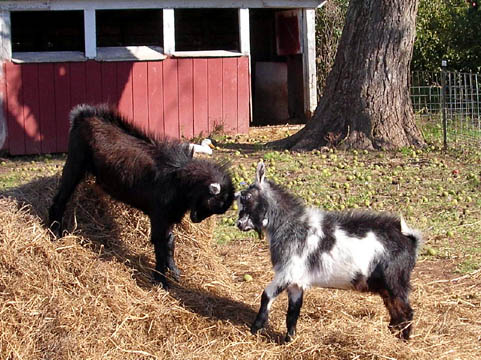 The Hebrew school fourth graders had a field trip to Homestead Farm in Poolesville to pick apples for the hungry for Sukkot. Two of this year's baby goats were practicing head-butting and jumping off hay bales. I have never seen a goat leap six feet in the air before!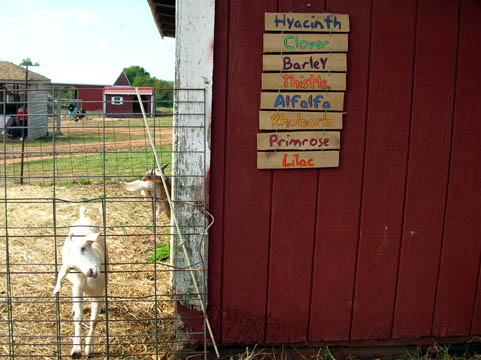 Here is another goat and a list of some of the goat names.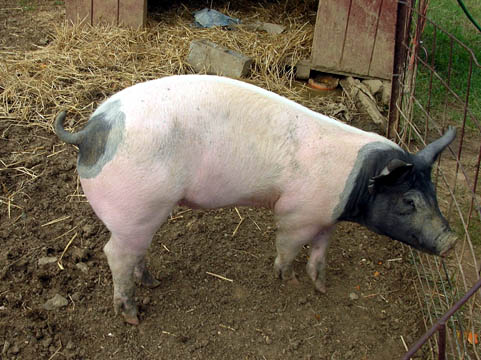 This is "Wilboar" the pig (female, if I read my teats correctly), who attempted to beg apples from everyone who walked by her pen.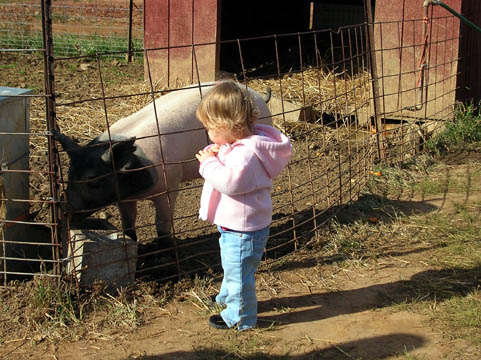 Here she is with a farm visitor, just because they are adorable together.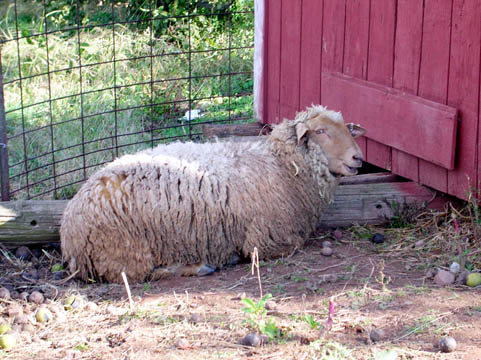 A sheep who is already getting in her thick winter coat, resting in the shade.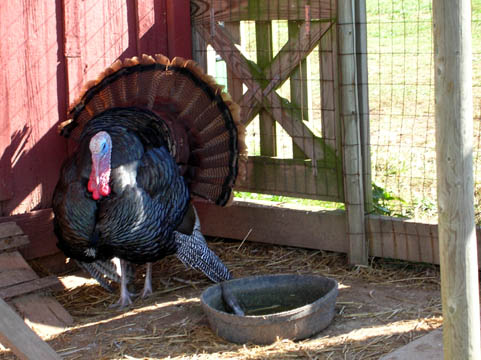 This beautiful bird may have an unfortunate date with destiny late next month -- we didn't ask!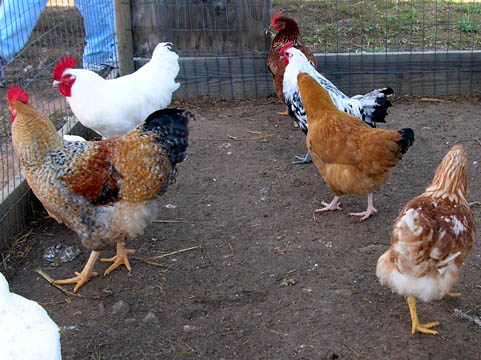 These, however, share space with several others of their species and produce eggs and chicks.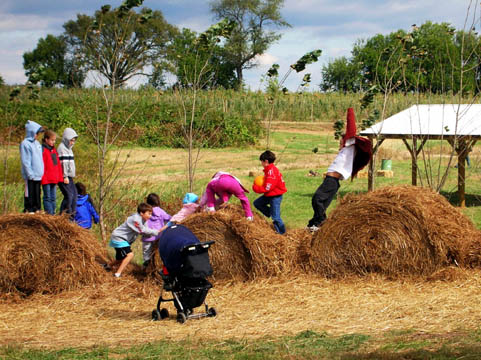 And some of the happiest animals in the farmyard, climbing and jumping on the hay bales.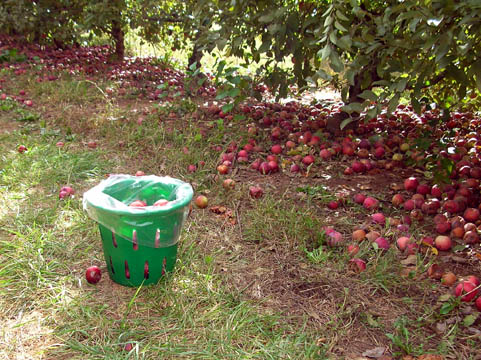 The fourth grade students picked apples when not goofing off.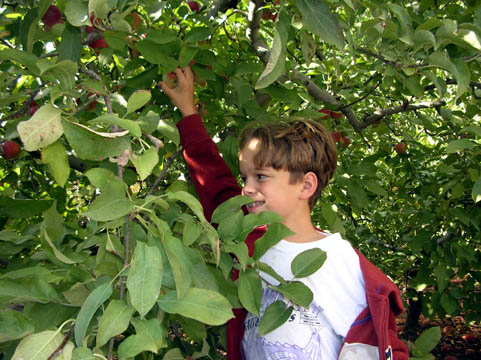 Here is Adam picking one...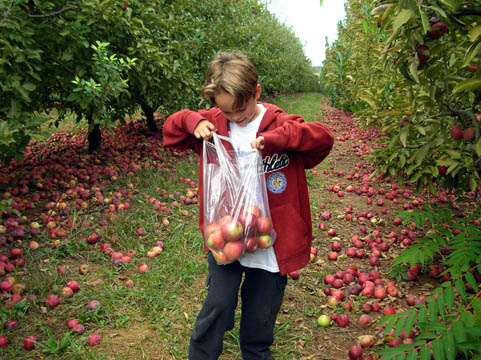 ...and counting his treasures.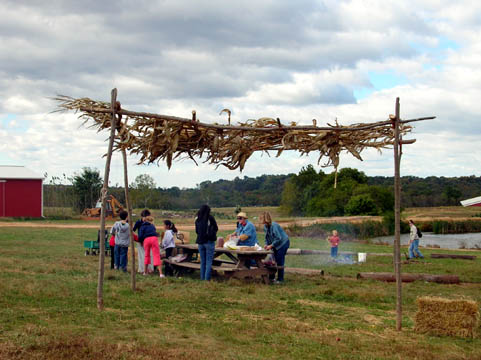 Not a real sukkah obviously, but it worked for shaking the lulav and saying the blessings. You can see here that the campfire in the middle of the semicircle was burning and everything smelled wonderfully of wood smoke.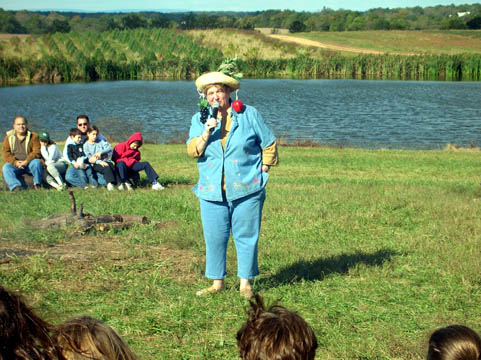 Here by the pond is the assistant principal of the religious school wearing one of the silliest fruit-picking hats ever!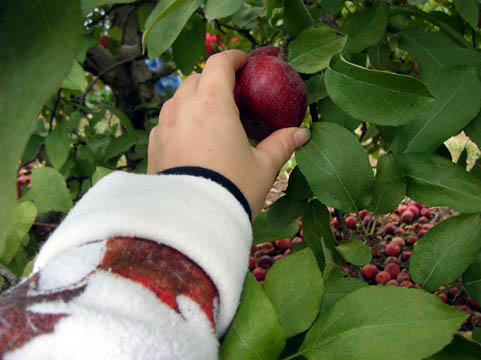 As you can tell from the ground, the apples were practically dripping off the trees; every time the wind blew a whole bunch of them cascaded down.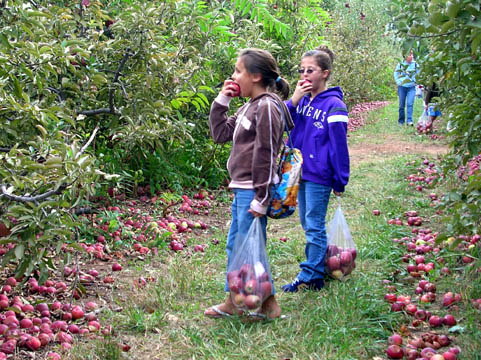 Not all the apples made it into the collection bags.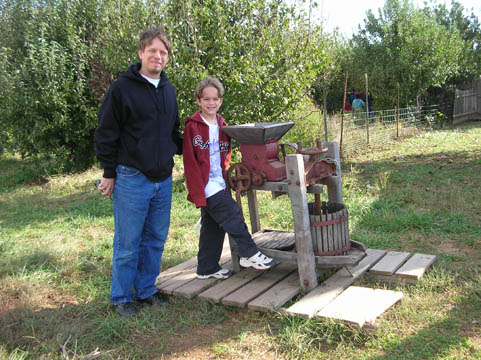 Adam and Paul pose by a juicer.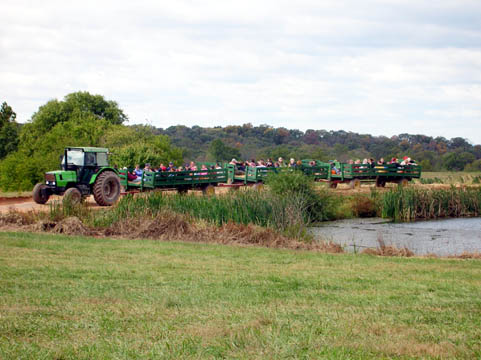 Only about half the families went back on the buses; the other half had other family members meet them at the farm...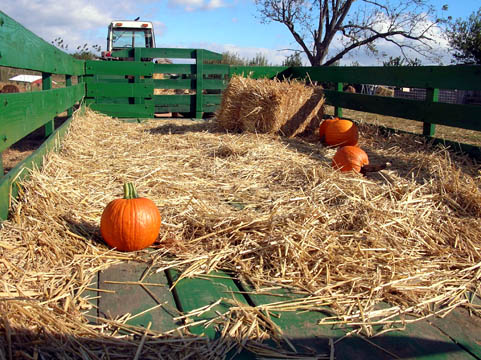 ...so they could take the hayride out to the pumpkin patch to pick pumpkins for Halloween.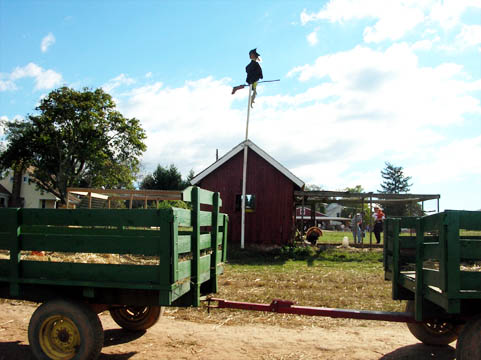 A witch flies over a henhouse at Homestead Farms all through pumpkin-picking season. You can see the big turkey in the enclosure to her right.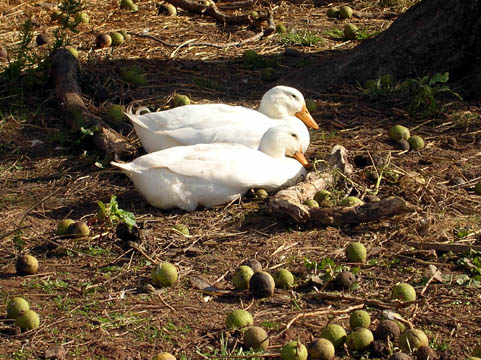 Lovebirds -- err, love ducks -- rest under a tree even though the shade has moved.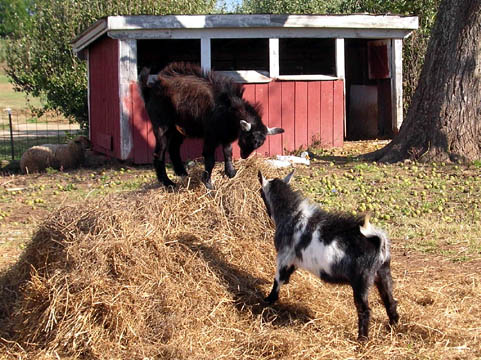 Lightning and Shadow, the two baby goats, compete to be king of the hill.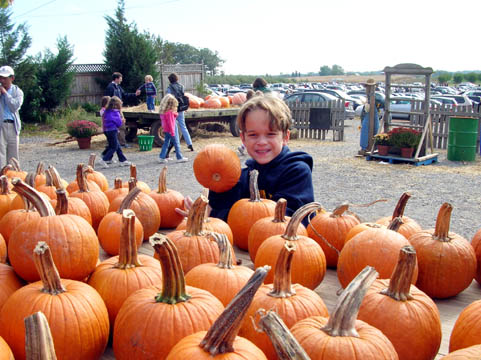 Adam picks a pumpkin to paint.