Hanover Shoe Farms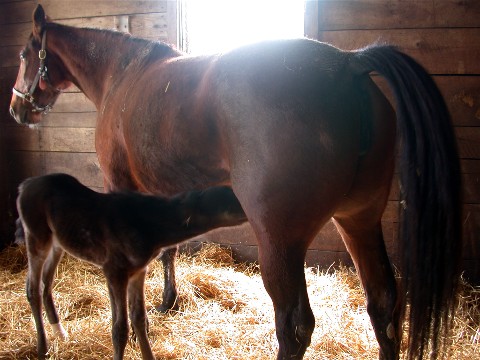 Hanover Shoe Farms, which breeds horses for harness racing, has over 1000 horses including these two 2004 barns full of pregnant or newly foaled mares.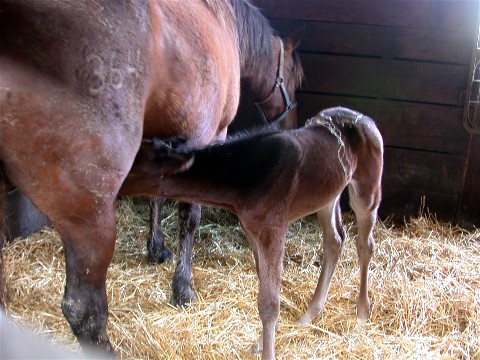 We saw six or seven foals about three days old plus a number of stallions in another barn.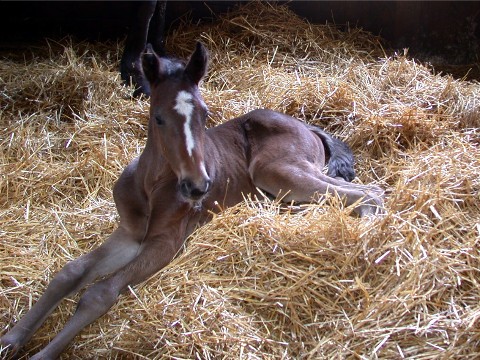 It's free to walk around the farm and see the horses, and the people who take care of the animals are obviously very knowledgeable and affectionate towards them.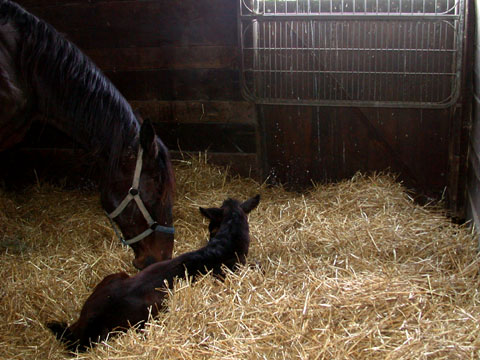 Some of the most valuable studs in the region live here -- $10,000-$20,000 for "servicing".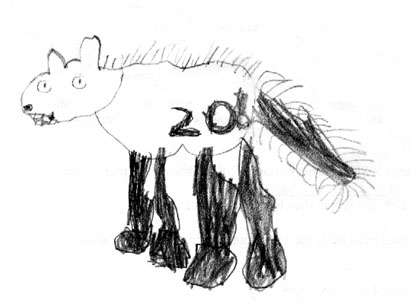 Adam's drawing of a pregnant horse at the farm.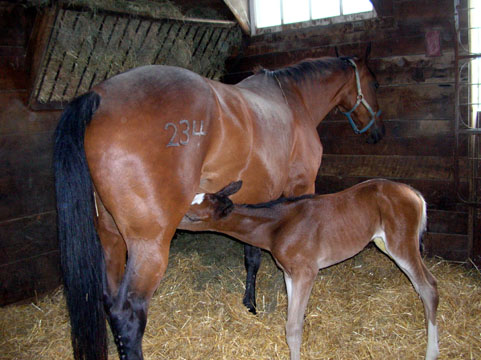 2005: Two days old and already standing this tall -- looking at the pregnant mares, I don't understand how these legs fit inside them!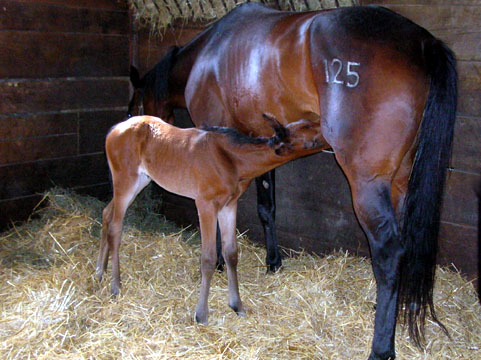 This is a three-day-old filly, daughter of Sharkette Spur.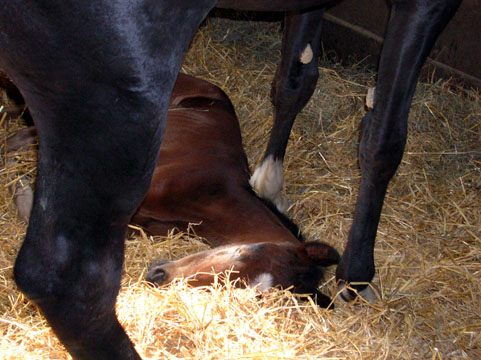 This is a two-day-old filly, daughter of Ballroom Princess.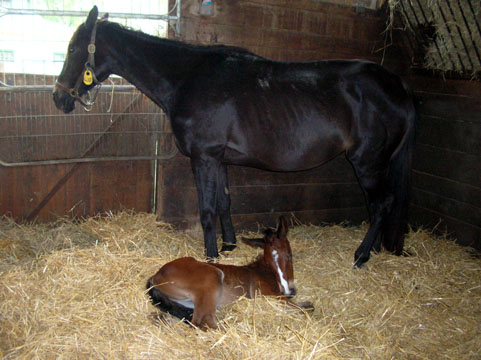 This horse lost her foal and is nursing this colt whose mother was unable to nurse him.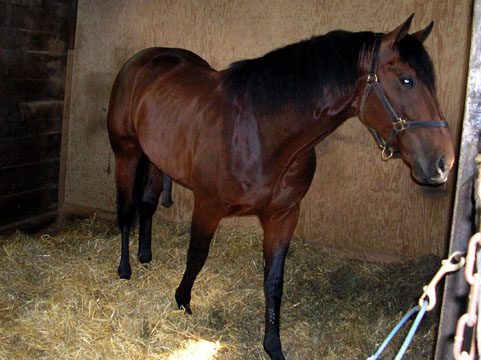 Allamerican Native, a divisional champion stallion, more than a million dollars in prizes as a two-year-old, set a record in the Woodrow Wilson stakes in a win by eight lengths, but that wasn't the length that impressed my children. *g*