Halloween Week 2005


Halloween is as much fun for parents as it is for kids, I think, though that may be the excess chocolate talking. Unlike last year when it rained so hard that the parade had to be held inside the school, it was a gorgeous day -- almost too warm, as the temperature was in the 70s and all the kids in latex masks and velvet capes were overheating! The parade was extremely entertaining as there are a wider range of costumes than when my older one was in school -- no dozens of Pokemon and Power Rangers. When Paul got home not long after the kids, we carved the main pumpkin, toasted its seeds, put it and the candles on the stoop, filled the bowl with candy and had our first trick or treaters before 6 p.m.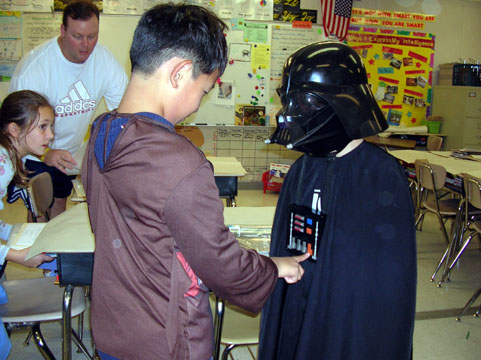 Adam gets his Darth Vader voice synthesizer tested.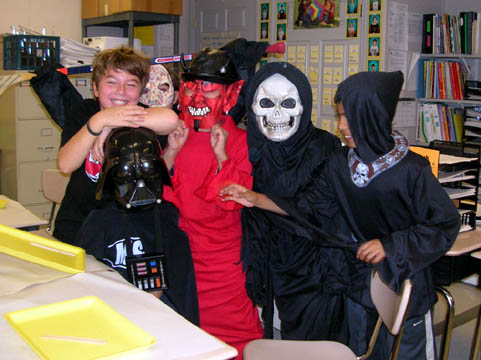 His cluster of desks at school is right in front of the teacher's desk and, perhaps not unsurprisingly, is all male.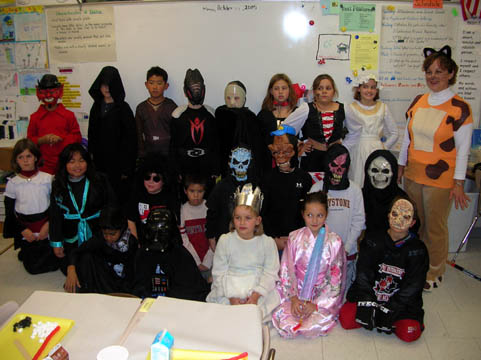 Here is the whole class. There are still some alarmingly traditional trends among costumes according to gender.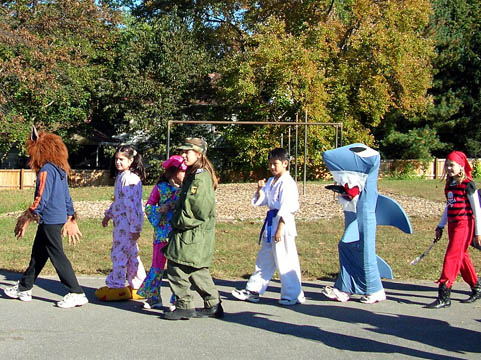 A rock star, a werewolf, a shark, a pirate...as you can see it was gorgeous weather but I bet some of these kids were melting.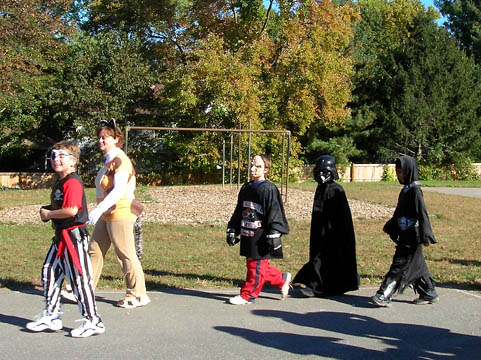 Adam parading with Mrs. Yoder and other kids in his class.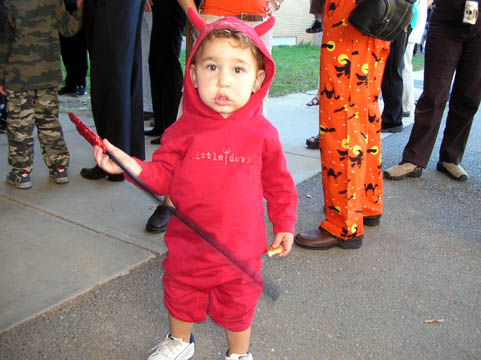 Too young to be a student but very very cute.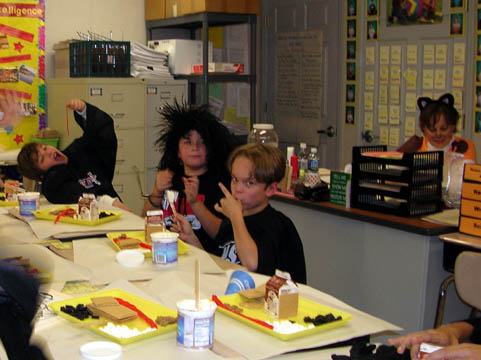 The kids made gingerbread houses using school milk cartons as a base and ate cupcakes and other junk.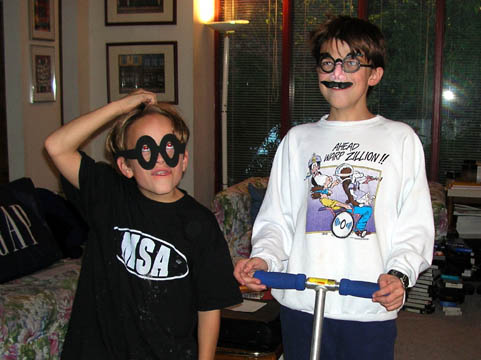 Daniel arrived home in a good mood because he and one other boy in his math class had won some competition and received Einstein glasses with attached noses and moustaches. Adam's class decorated these foam glasses with glitter, ribbon and stuff.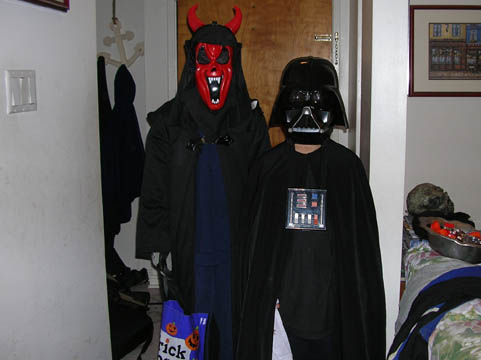 This year's Halloween portrait! Don't they have lovely faces?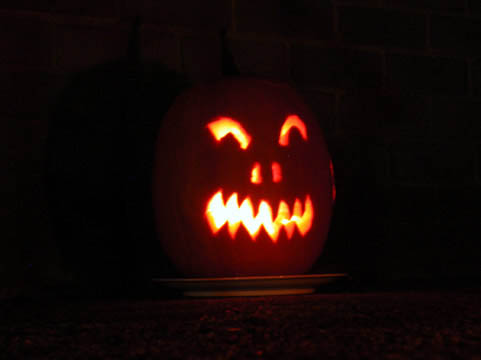 This year's main pumpkin out in front of the house.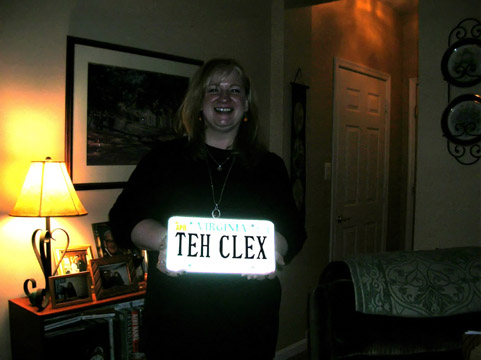 At the Samhain ritual at her house, Becky shows off her Clexy license plates.