Halloween Week 2004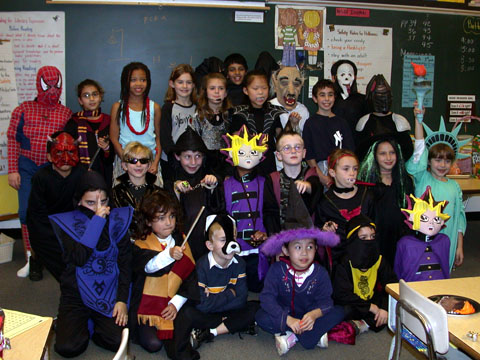 My younger son's school class in their Halloween costumes.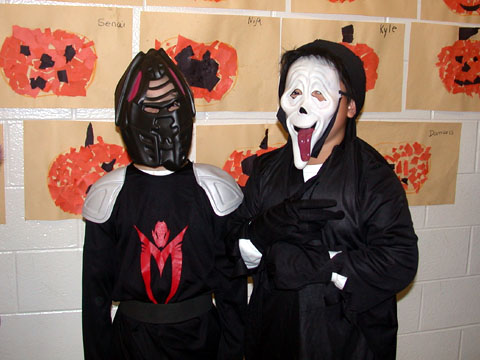 Here is my son the Bionicle and his friend at the school costume parade, which had to be held indoors due to inclement weather.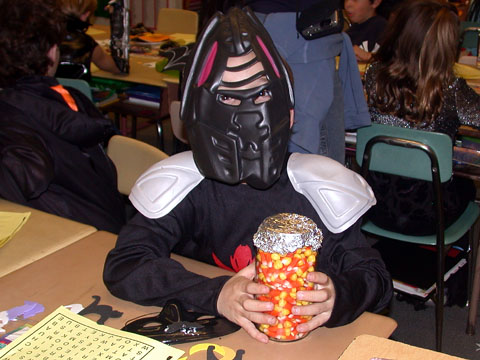 Here he is again, the happiest boy in the world for the moment because he came closest to guessing the number of candy corn in this jar and won it. He has been very generous about sharing with his parents...he let me have three.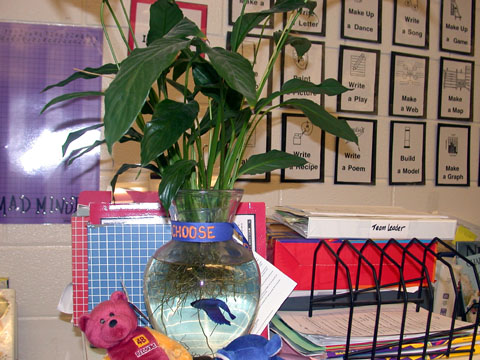 He also specifically requested that I take this picture of their class fish, which lives beneath the roots of a plant.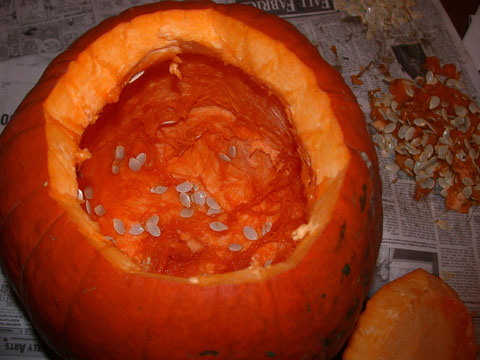 Our pumpkin, mid-carving and scooping. When my stomach is better I will be eating these seeds, which I toasted.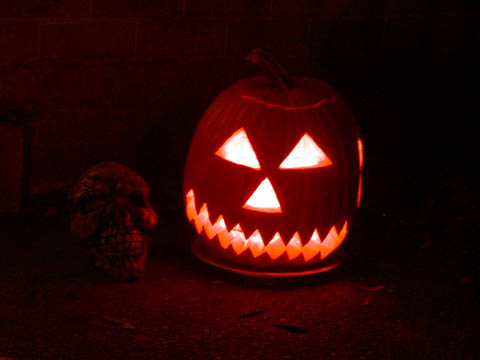 It's the Great Pumpkin, Charlie Brown!.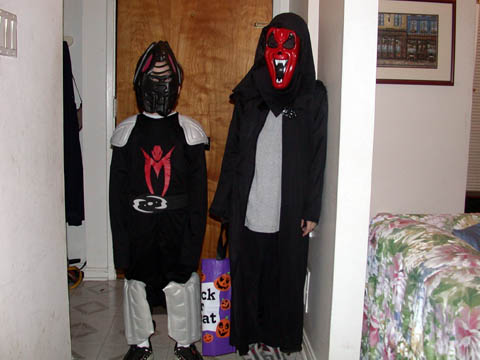 Daniel and Adam as a Bionicle and a Screamer.