Gunston Hall Plantation 2006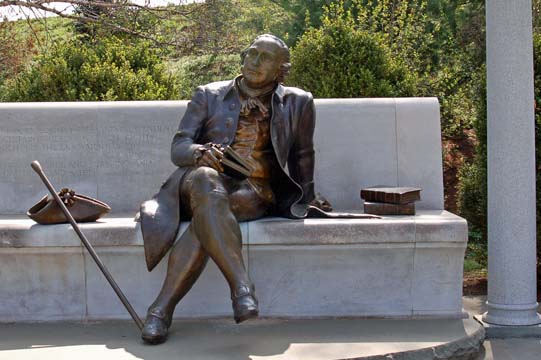 This is the statue of George Mason in the memorial garden near the Jefferson and Roosevelt Memorials in Washington, DC. The inscription on the bench reads, "All men are born equally free and independent and have certain inherent natural rights...among which are the enjoyment of life and liberty, with the means of acquiring and possessing property and pursuing and obtaining happiness and safety." I like that they memorialized him with a book in his hand.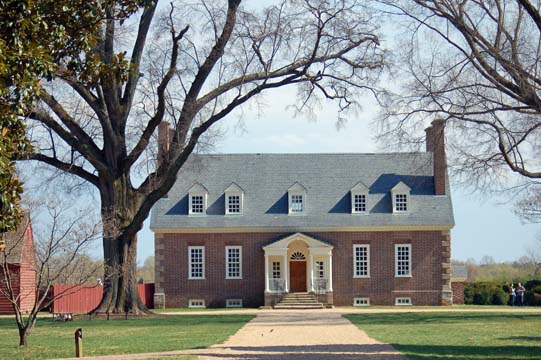 The front of George Mason's home, Gunston Hall Plantation, in Mason Neck, Virginia.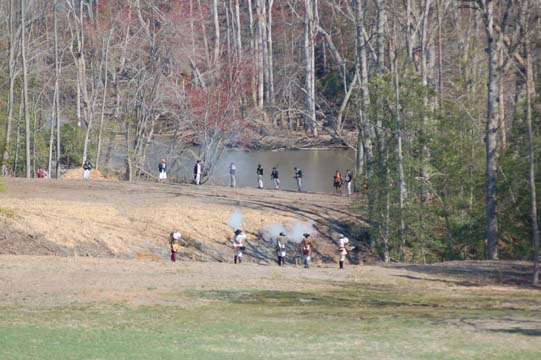 The day we visited, they had an American Revolutionary War skirmish reenactment going on. 225 years ago in the spring of 1781, a British fleet with two 24-gun ships, two 18-gun ships and six transports sailed up the Potomac River looking to raid plantations and storehouses. Near Alexandria on April 1st, the British raided in two ships, one of which was named the Surprise. They intended to plunder Mount Vernon, Gunston Hall and Henry Lee II's estate at Leesylvania, but instead their schooner was captured and men taken prisoner.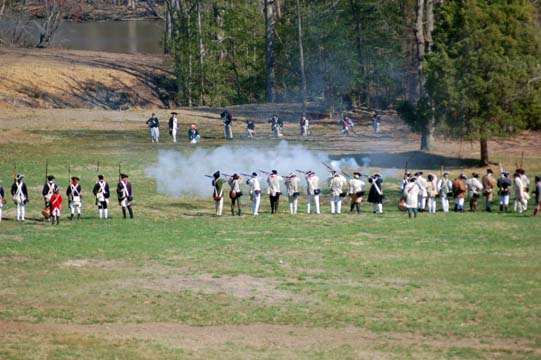 Here the skirmish begins as British naval officers land and come up the hill from the river. The colonial militia fires to defend their territory.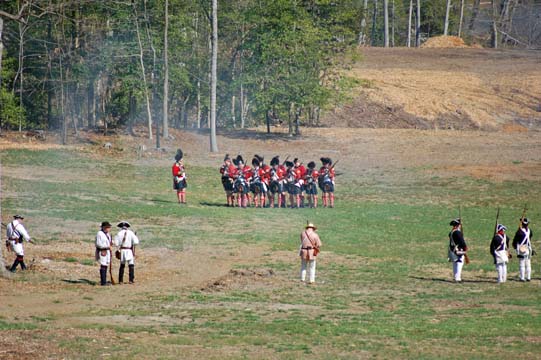 A Scottish regiment approaches from the woods. (There was never a real Scottish regiment raiding American plantations that I know of!)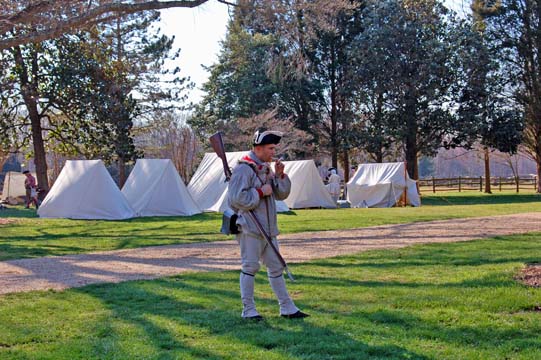 And after the battle, a soldier smokes his pipe by the army tents. (Again, note that there were not actual army tents set up at Gunston Hall to fight off British raids; this is a bit of a historical stretch for entertainment purposes.)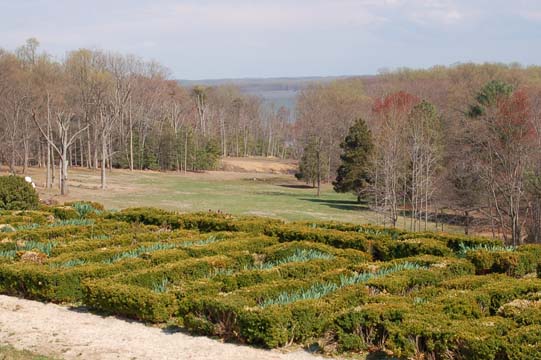 This is the view from the garden behind the house, where the Revolutionary War skirmish reenactment took place. The Potomac River and Maryland shore are visible beyond the woods.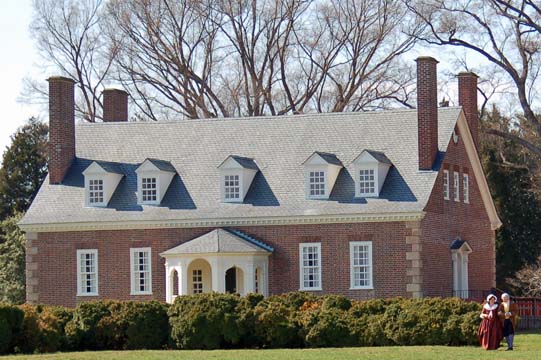 The actors who play George Mason and his wife Ann Eilbeck Mason (with whom he had twelve children, nine of whom lived to adulthood) at the rear of the house before the start of the reenactment.