Great Falls Christmas Eve 2004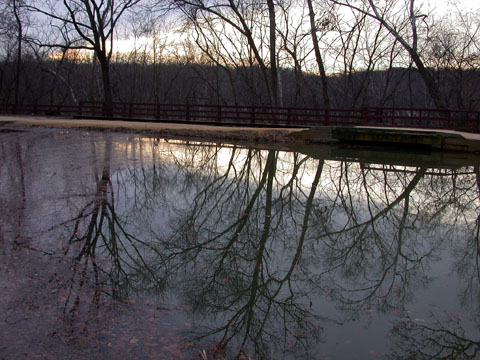 Trees reflected in the half-frozen C&O Canal...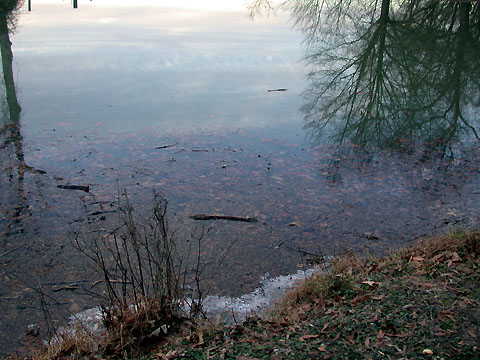 ...reflecting the light where the ice doesn't occlude the water.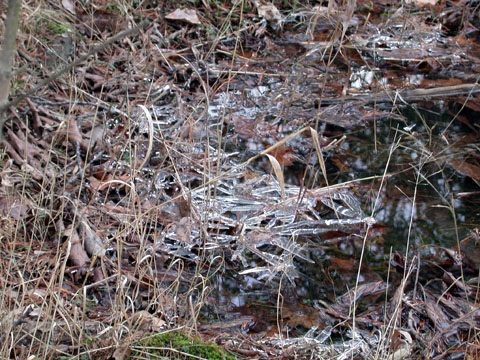 Ice crystals on the grass and leaves near the river's edge.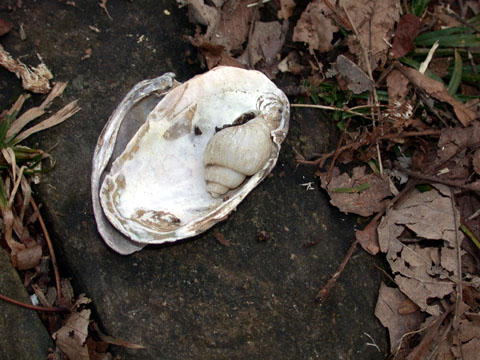 These shells, invaders from Asia, are not supposed to be in the Potomac River. They wash up every time it floods.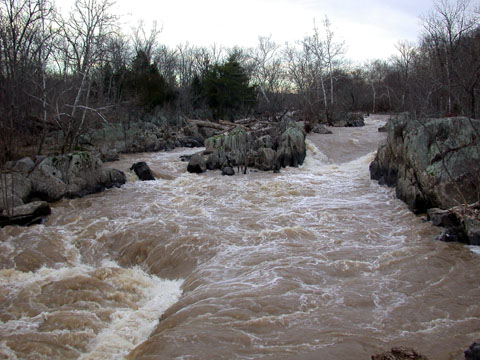 The Potomac River was very muddy and fast as a result of all the rain we got the day before...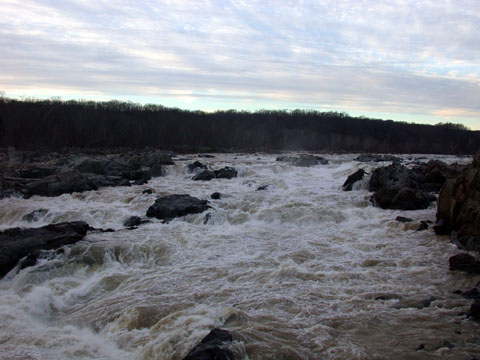 ...and the park (which officially closed at two) was nearly deserted by late afternoon.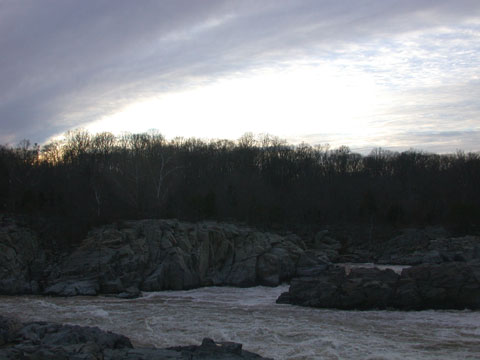 said the big rock formation at left looks like a big sleeping dog, but I took the photo because of the interesting cloud patterns...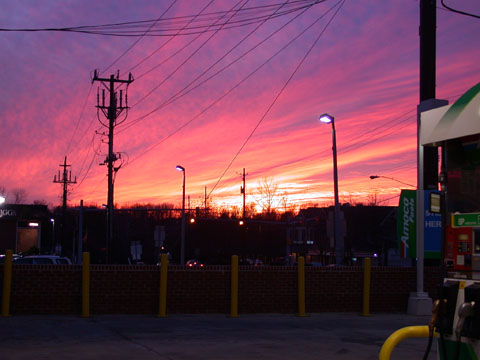 ...which later resolved into this amazing sunset (photo taken from Potomac Village gas station, sorry about all the clutter).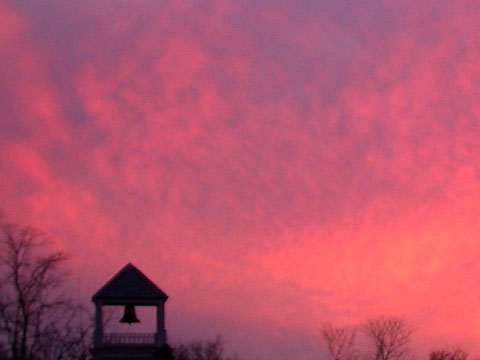 The bell at the Riggs Bank building against the clouds.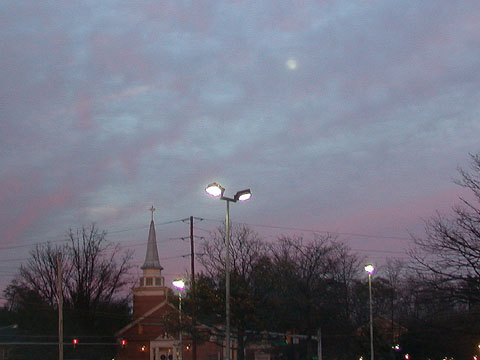 And here, facing east at twilight, the moon over a church. Not a great photo but it seemed appropriate for Christmas Eve.