Washington Folk Festival 2005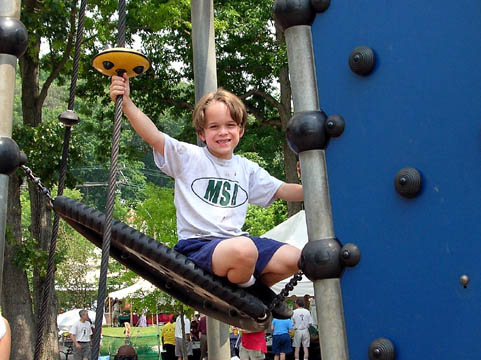 Adam on the play equipment by the ruins of the Crystal Pool.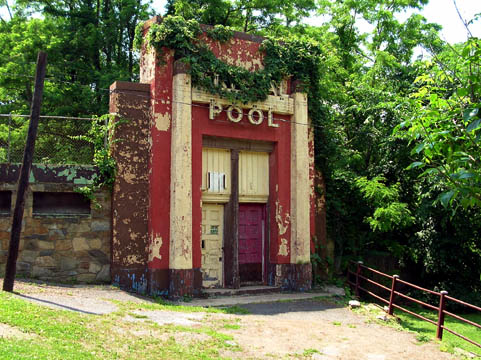 The remains of the Crystal Pool, now nearly completely filled with plants.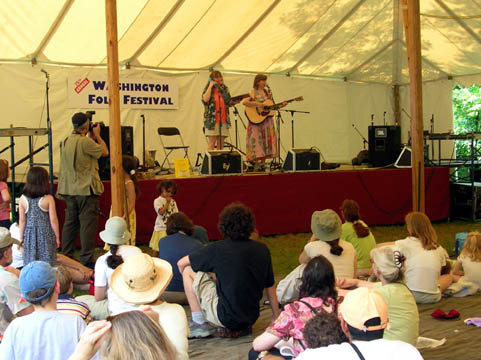 Cathy Fink and Marcy Marxer on the Crystal Pool Stage. The ground was so wet from the week's rain that the organizers had a tarp down over a lot of it for people to sit on.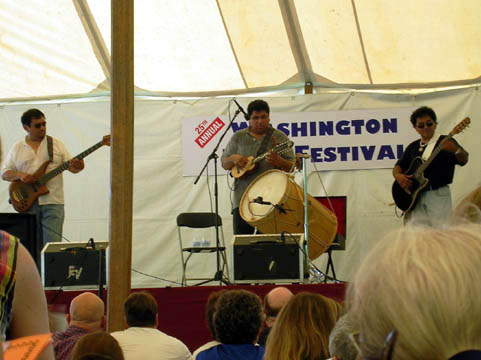 Mystic Warriors on the same stage by the playground. The guy in the middle can play the drum and pan flute at the same time, and he's also an excellent soloist on several different varieties of string instruments.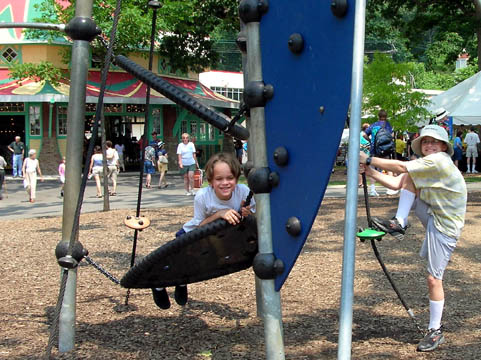 Adam and Daniel with the carousel in the background.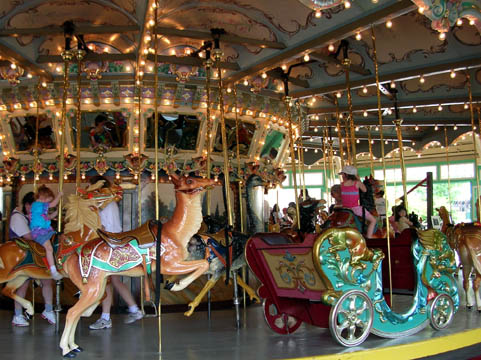 The hand-carved Dentzel Carousel...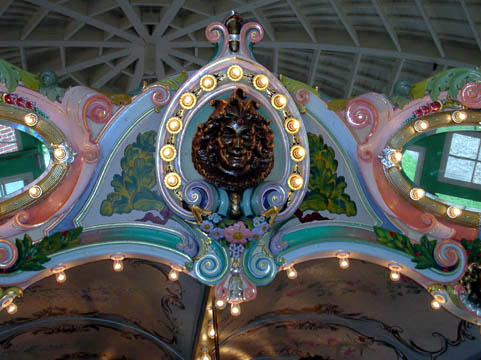 ...hand-painted in beautiful detail...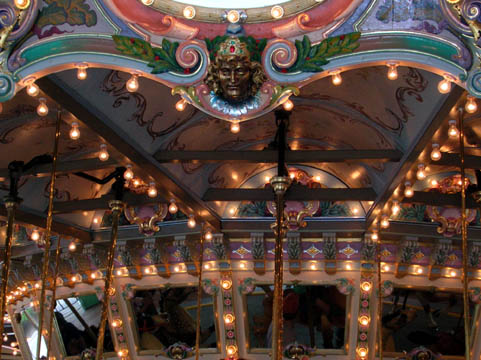 ...which arrived at Glen Echo in 1921 and was purchased in the 1960s by local citizens to save it for public use in the park.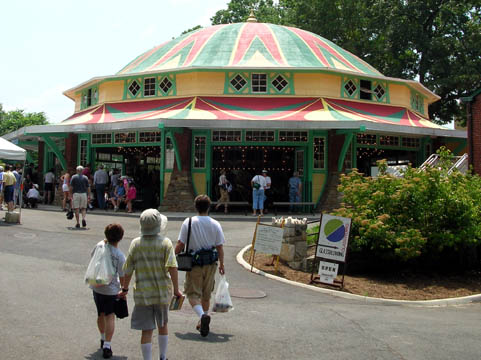 The building that houses the carousel, which operates from May to September.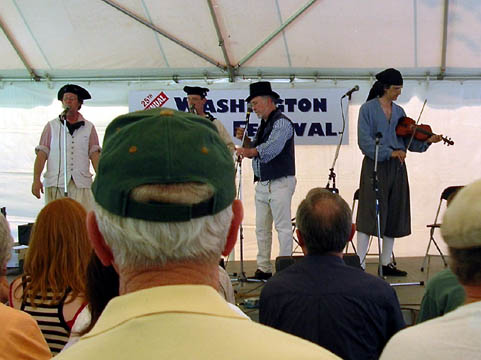 Ship's Company on the Family Stage finishing "The Mermaid." They mostly sang a cappella encouraged everyone to sing along, explaining that one really doesn't need to be able to carry a tune to sound good on "Six Feet of Mud" anyway.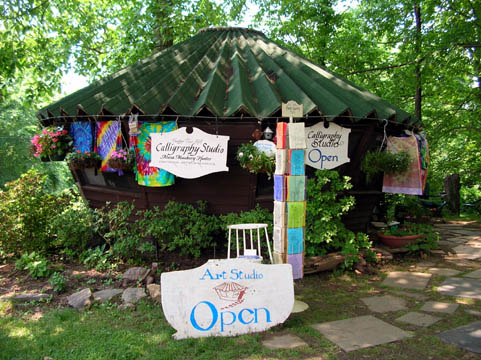 One of the yurts where crafts are constructed and sold. These are permanent and leased to artists year-round, not just for the festival, but many of them had hands-on demonstrations over the weekend.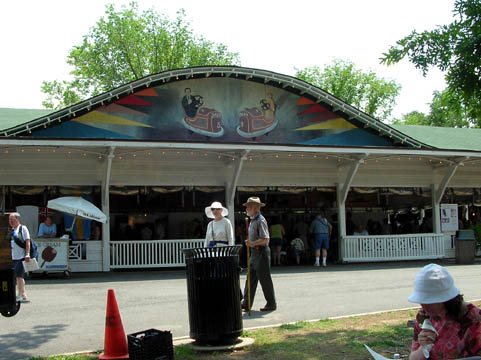 The bumper car pavilion, now empty of bumper cars and housing art shows and classes. In my childhood there were still derelict cars inside.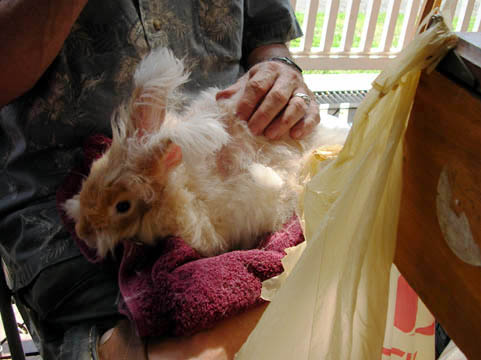 An angora bunny being combed for fur in the large craft display in the bumper car pavilion at the festival.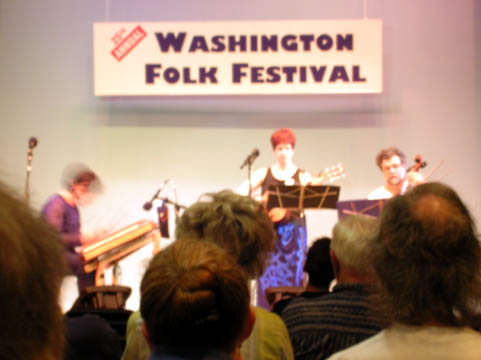 Maggie Sansone, Lisa Moscatiello and Fred Lieder performing a 12th century Persian piece on the Puppet Theatre stage. Lisa explained that it was the first time she had worn a sarong to perform and she was afraid of having a wardrobe malfunction.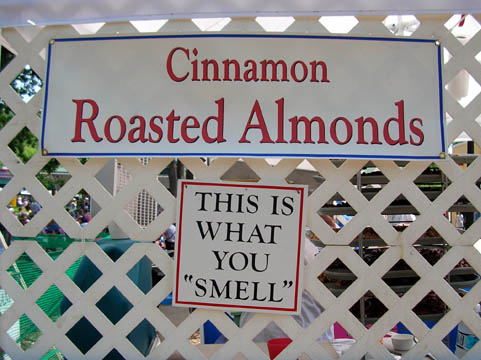 That sign says it all. Anyone who could leave the festival without buying a bag has willpower beyond my imagination, or else doesn't like cinnamon or almonds.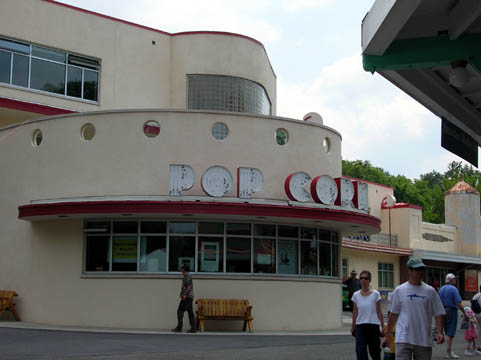 The popcorn stand in the arcade building, which now houses theater and artist-in-residence offices. The part with the towers behind the window houses Adventure Theatre and The Puppet Company.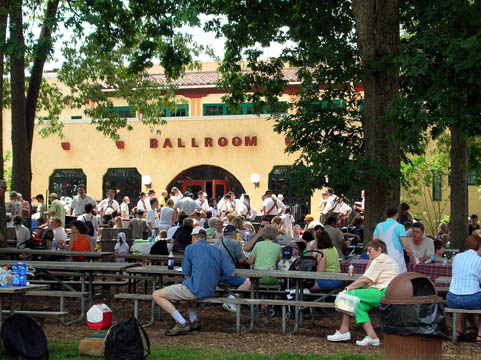 The picnic area in front of the Spanish Ballroom, packed for the folk festival.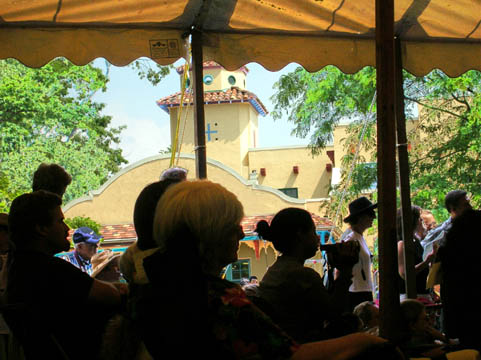 An audience listens to music with the side of the Spanish Ballroom in the background.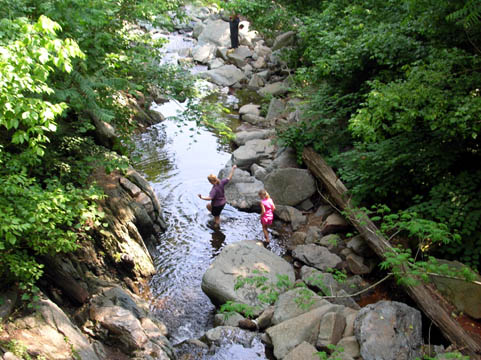 Minnehaha Creek, which runs through Glen Echo, where people went to cool off.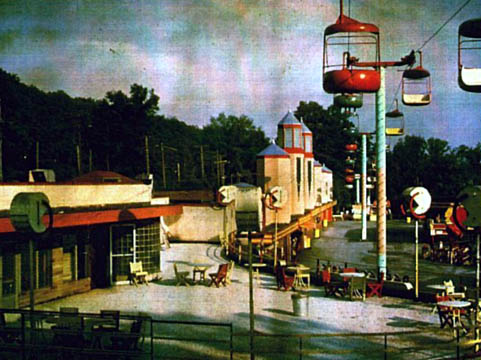 Glen Echo Amusement Park in 1968, the year the amusement park closed. This image is from a postcard.