Frederick Keys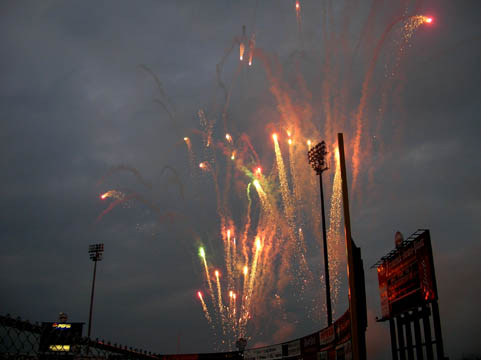 Fireworks at Harry Grove Stadium in between the two games of the double-header, which is why the sky looks still as light as it is.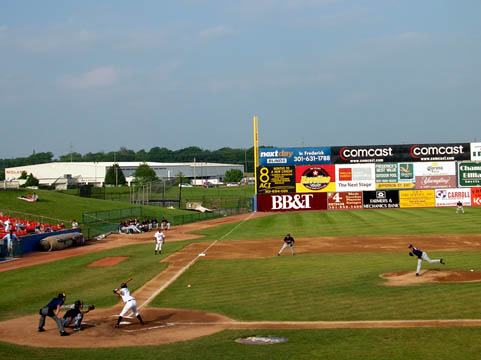 The Indians' pitcher has just thrown a pitch that is going to be a strike.

If the Keys' pitcher had done more of this we might have seen a different early game!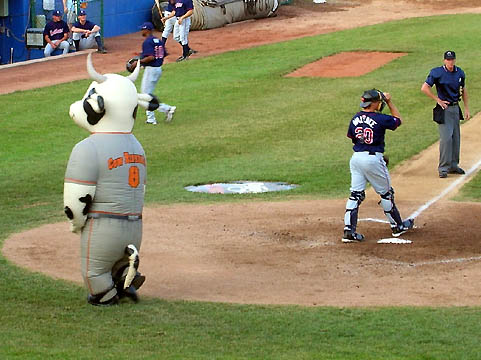 In between innings we got such entertainment as "Cow" Ripken Jr., who dueled with the Indians' manager on the sidelines as both showed off their grinding-and-thrusting dance moves, plus we all did "Y.M.C.A."...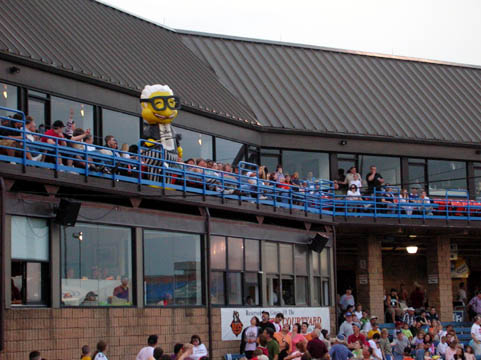 ...and Harry Canary who led us in singing "Take Me Out To the Ball Game" during the seventh inning stretch.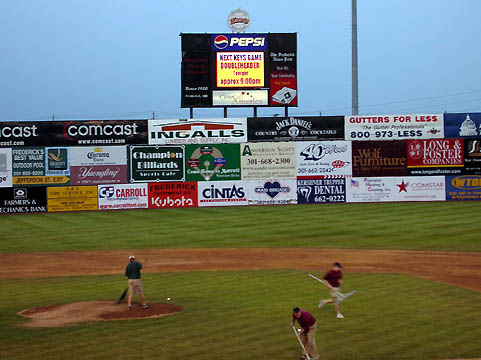 Clearing the field in between halves of the double-header.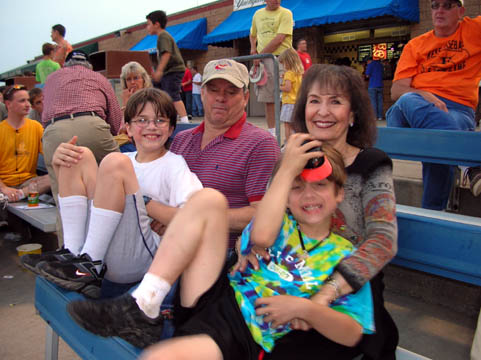 Squirmy boys and grandparents.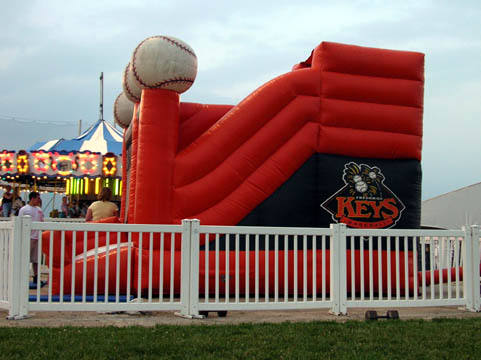 Why the kids love this stadium: inflatable slides, a carousel and an arcade...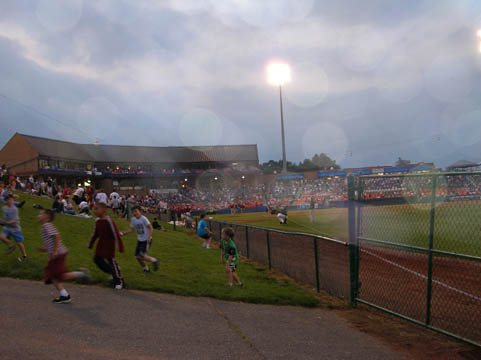 ...and lots of foul balls to chase.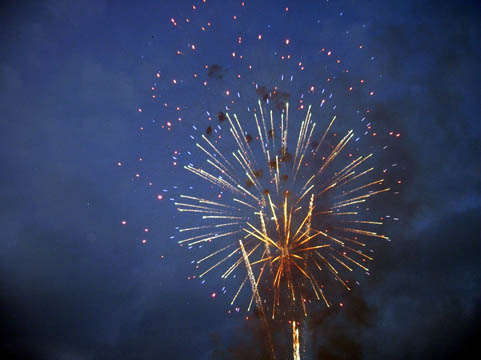 And I'm sure I mentioned the fireworks!