The Moon By Night


Lunar Eclipse November 8, 2003: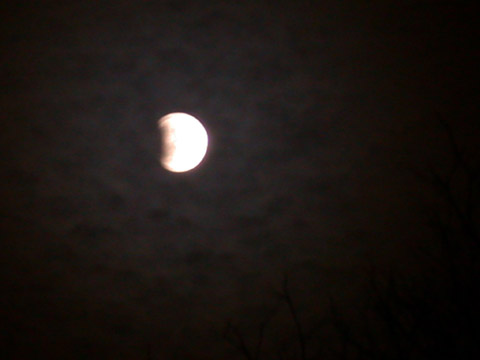 Early Eclipse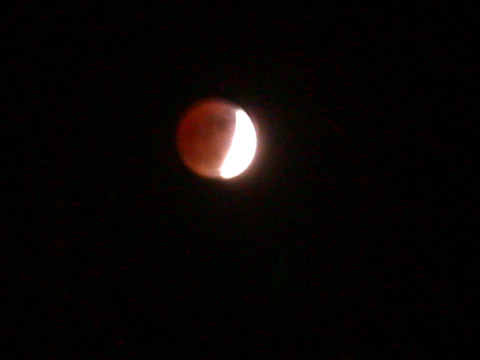 Later Eclipse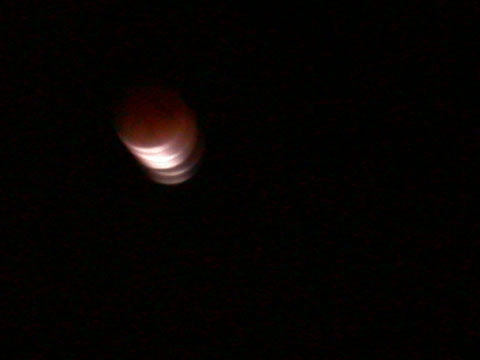 Eclipse Near Totality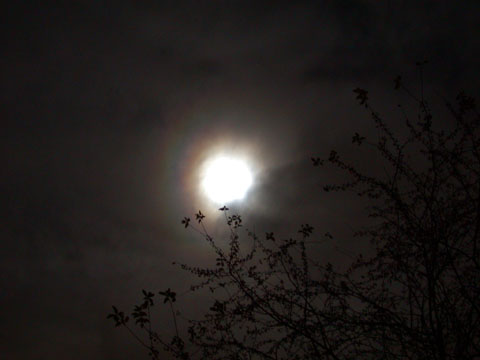 Post-Eclipse

Lunar Eclipse October 27, 2004: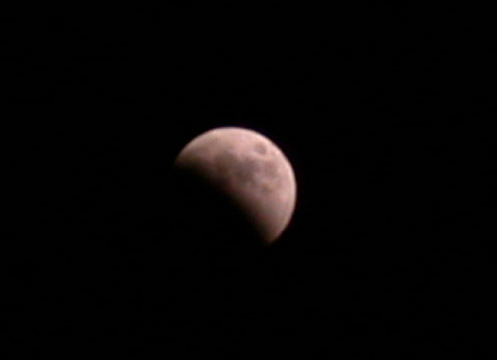 Early Eclipse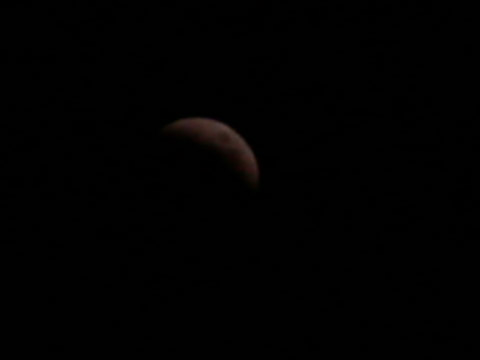 Eclipse Near Totality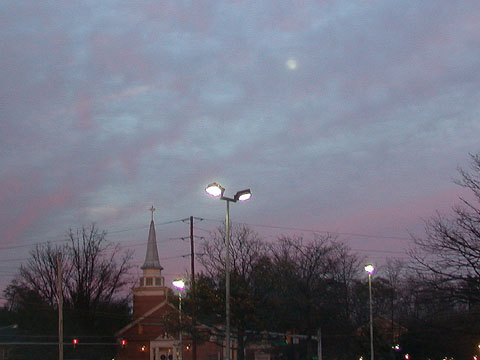 Christmas Eve 2004, an overcast sky in Potomac Village, facing east at twilight, the moon over a church.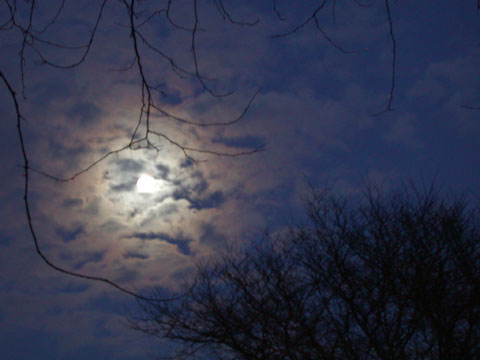 Full moon reflecting off ice crystals, February 2005.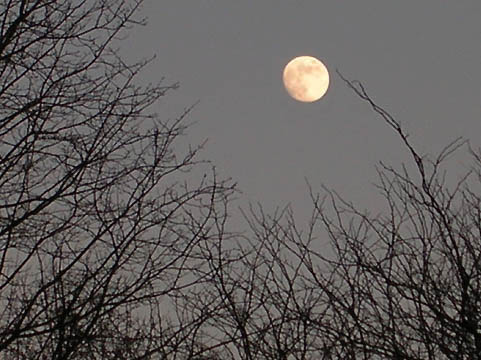 Not a great shot, I know -- I only had the little Nikon with me -- but seeing those familiar features even imperfectly always makes me happy.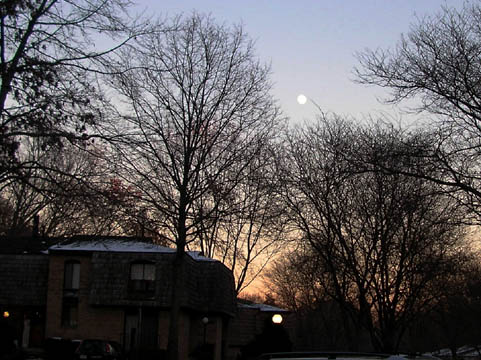 This is the long shot of the neighborhood; here you can't see the lunar features at all, but you can see how prominent it was above the sunset colors.