Cicada Invasion 2004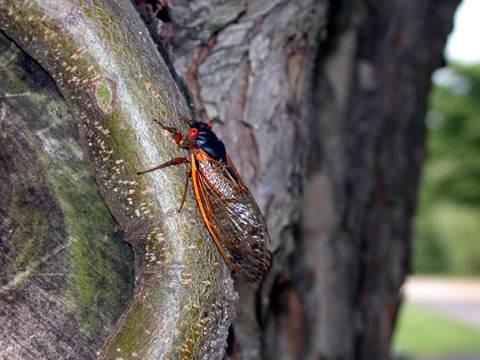 Cicadas that can still fly tend to seek trees. The ones on the ground seem unable to fly any distance and I suspect they are already dying, even if they are mobile.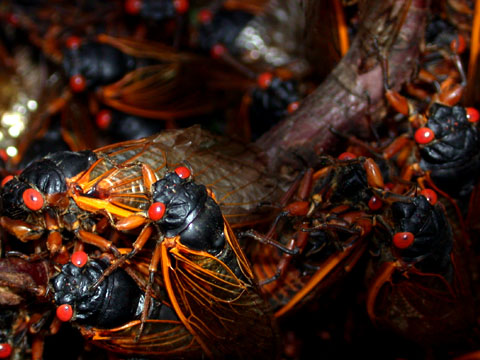 One of the boys on the baseball team had been collecting cicadas and putting them in a big metal bucket with twigs and leaves. Here's a close-up view...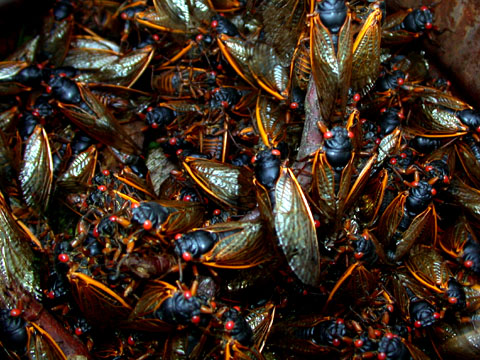 ...and here's the distance view with all those buggy red eyes glaring out.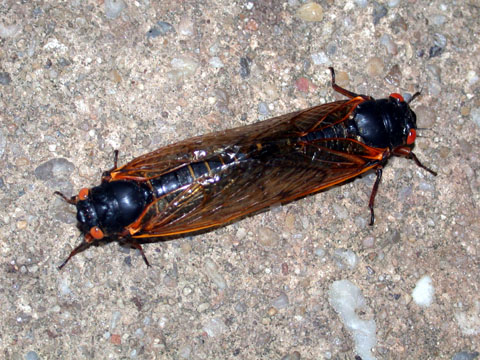 Couples are pairing off and doing the above wherever they feel like it. One has to be careful not to step on them mid-coitus.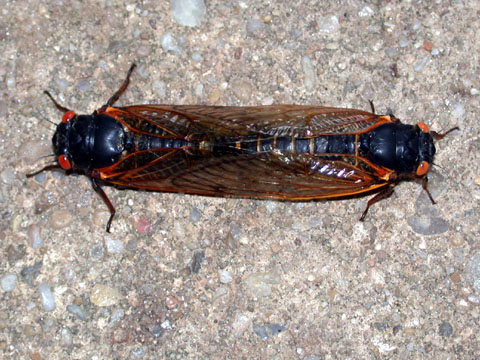 I'd been told that the males had red eyes while the females did not, but thought this must be a legend, as it seemed to me that all the cicadas I saw had red eyes. However, it is pretty evident in this photo that the female's eyes are more orange than the male's. Also, it would appear that she is in the dominant position, as her wings are on top.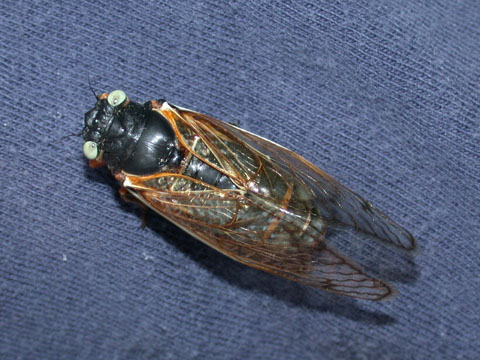 An insect-lover's Holy Grail, a white-eyed Brood X cicada.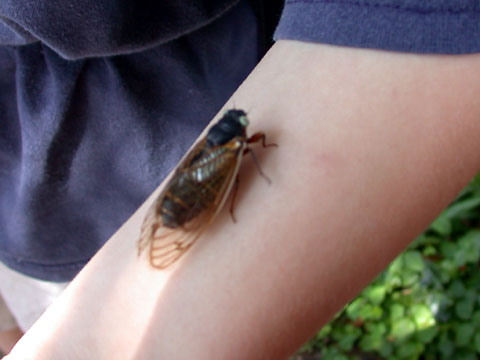 As The Washington Post reported this morning, less than one percent of cicadas have white or blue eyes.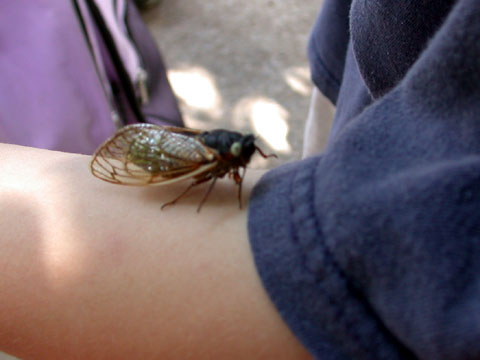 Yet here is one of the critters right in front of my house, crawling up my son's arm!