Cherry Blossoms 2005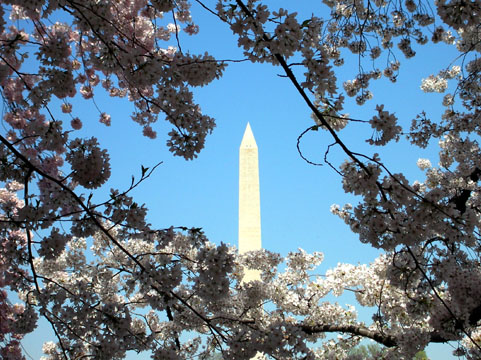 Unlike last year, we had a perfect blue sky for the Cherry Blossom Festival.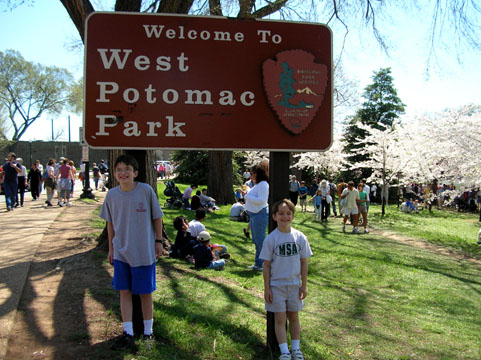 And despite some rather impressive crowds...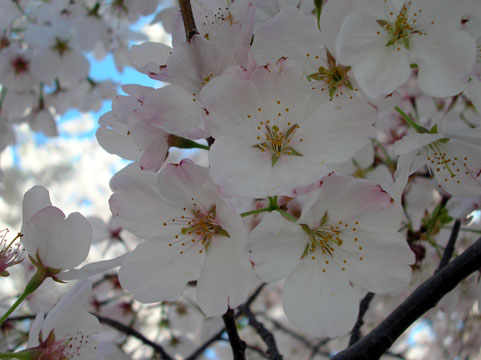 ...the blossoms were pristine.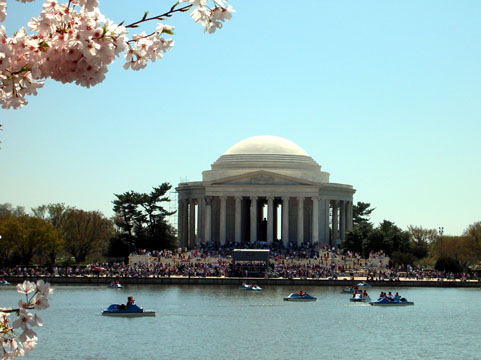 Crowds gather at the Jefferson Memorial to hear the band...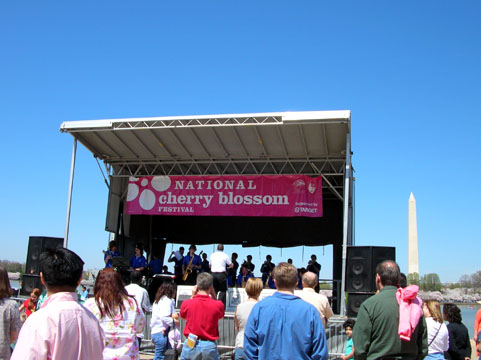 ...playing on the stage in front.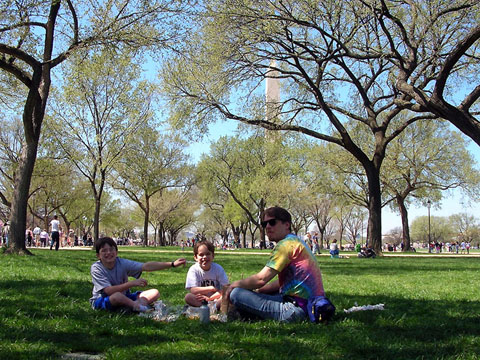 We had a picnic on the Mall near the Washington Monument.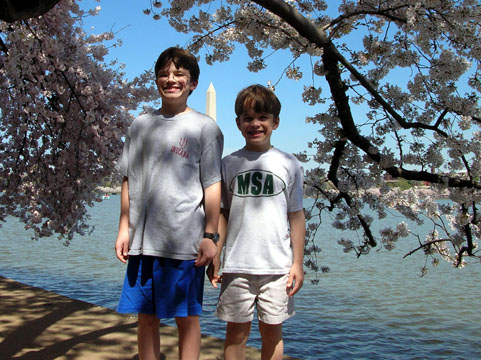 Then we walked around by the Tidal Basin.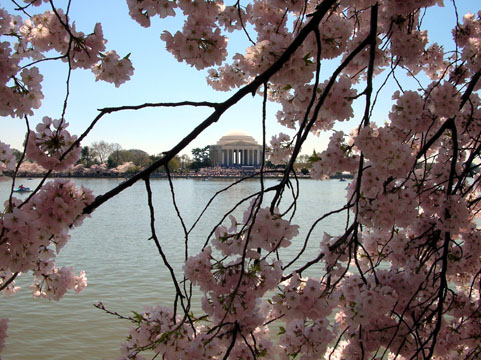 This is the only week all year when views like this are possible.