Chanukah 2004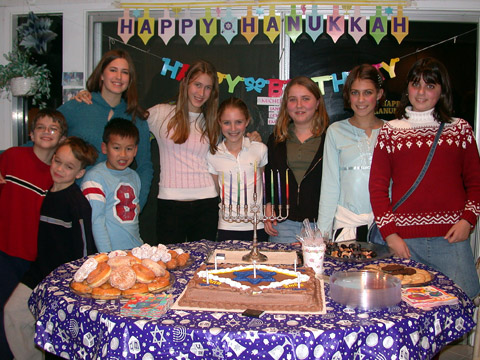 At the family Chanukah party, Adam, Daniel, Toan, Sarah, Alice, Becca, Josie, Sophie, Olivia.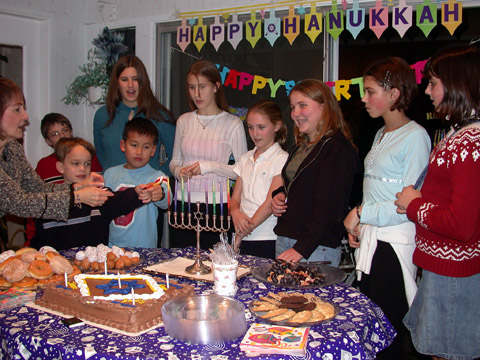 Lighting the menorah with Grandma Linda.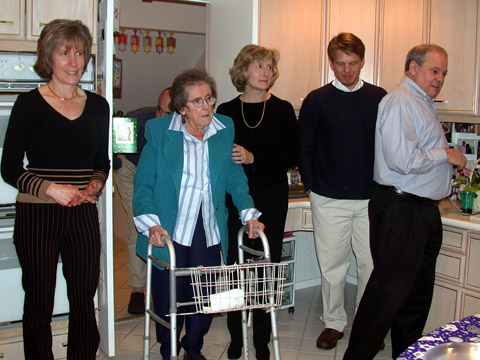 Debbie, Shirley, Stephanie, Paul A, Roy...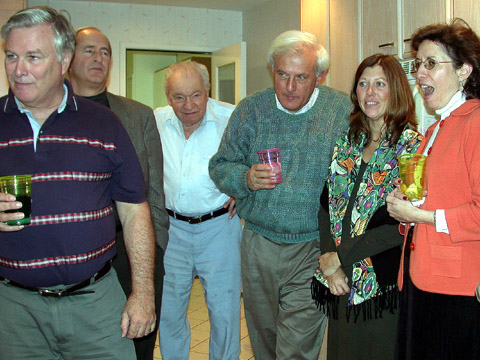 ...Jeff, Gene, Paul G, Bob, Michelle M, Jane.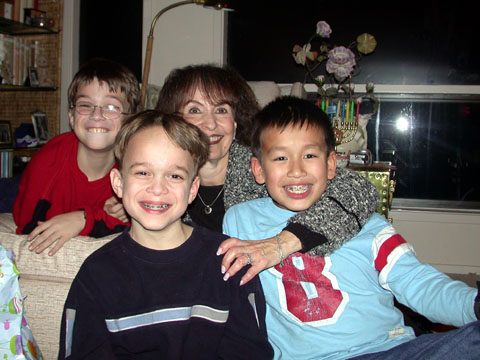 Linda, Daniel, Adam, Toan.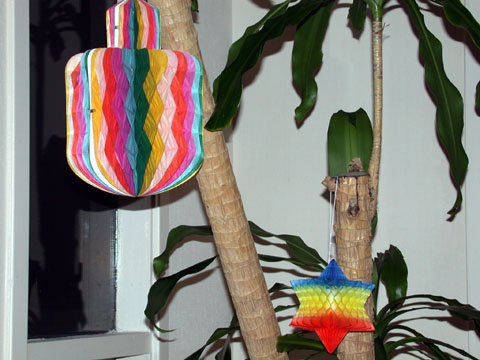 Chanukah decorations on the family room tree.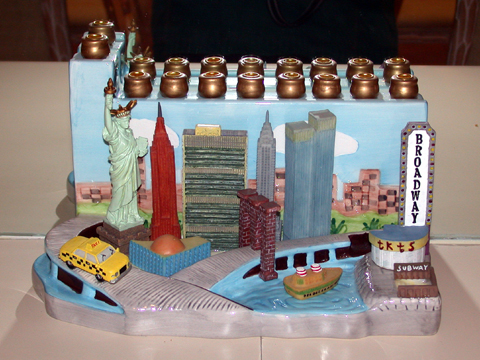 The Manhattan menorah. It's really easy to tell before what date this was made, huh? We got one for ourselves earlier in 2001 and one for my parents when it became a memorial menorah.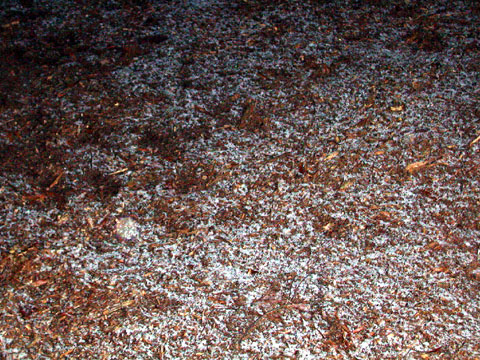 Because the Chanukah party was held late to accomodate everyone's schedules so everyone could come, it coincided with the first snowfall of the winter.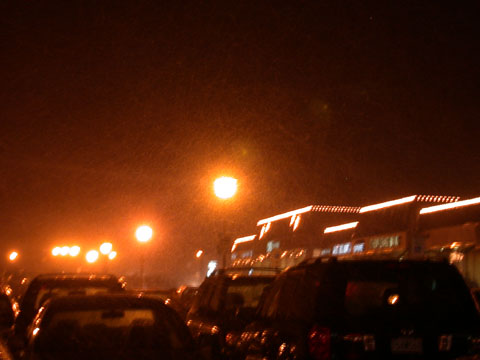 Here it is coming down in the parking lot from when we stopped to get donuts before the party.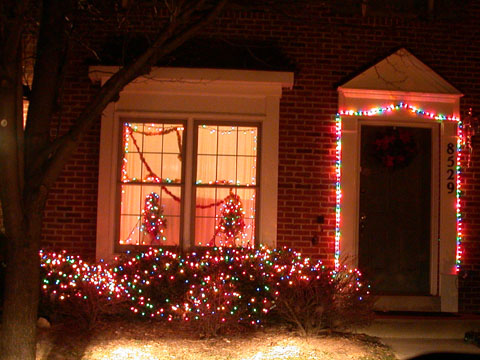 And here it is on the ground in front of Toan's house when we dropped him off at home after the party...patches of white.