Catoctin 2005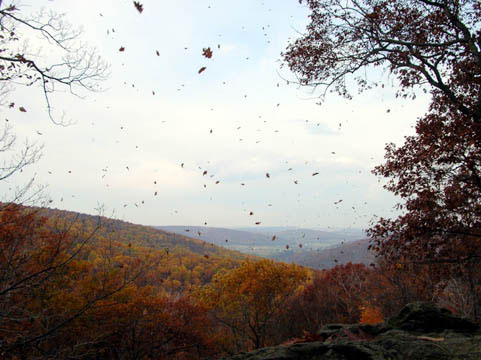 Leaves blow from the summit into the valley at Catoctin Mountain National Park in Frederick County, which is only open when Camp David is not in use. From the top of the mountain range one can see the Blue Ridge, though it's more of a golden ridge now.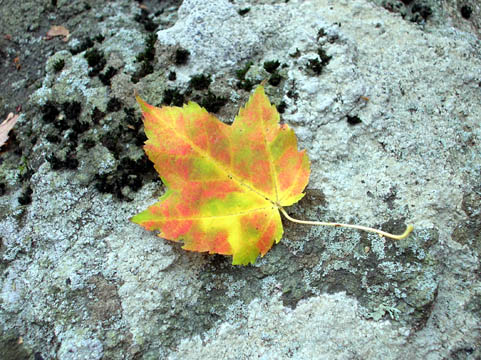 The fall color was amazing -- more green at the foot of the mountain and more varied as we ascended, but plenty of leaves hadn't made up their minds whether to let the chlorophyll or xanthophyll dominate.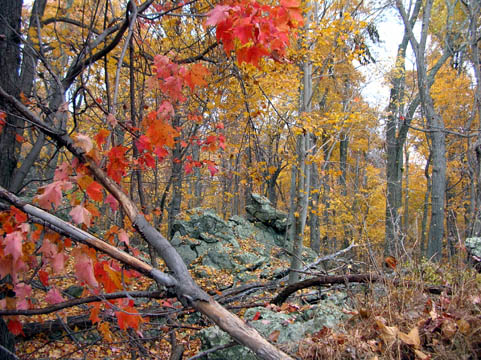 Many were still mostly green with some orange and red, then there was a band of reddish orange, and near the top of the mountain it was almost all shades of yellow and brown -- like winding through the progress of autumn in one place.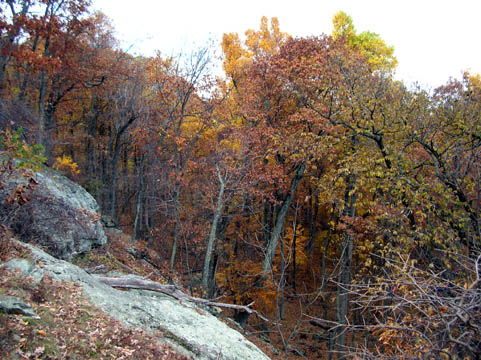 There are many sudden drop-offs in the wooded hillside...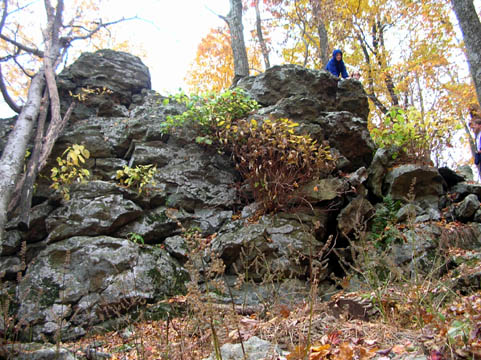 ...with bedrock emerging all around the trails (those are Daniel and Adam at the top).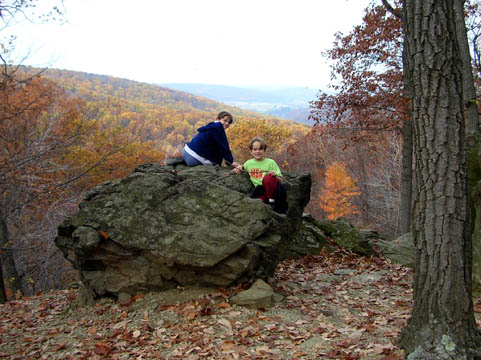 We had a picnic and hiked two different trails.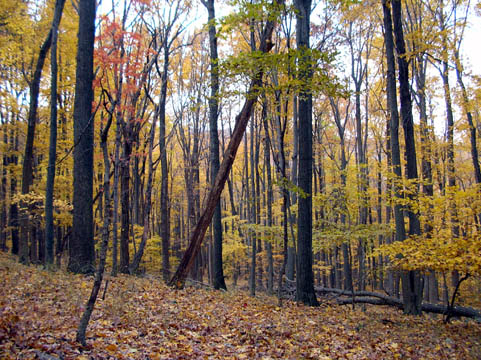 The woods near the summit are very yellow at this time of year.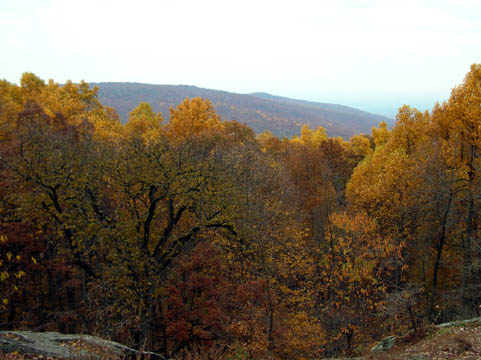 Here is another golden hillside.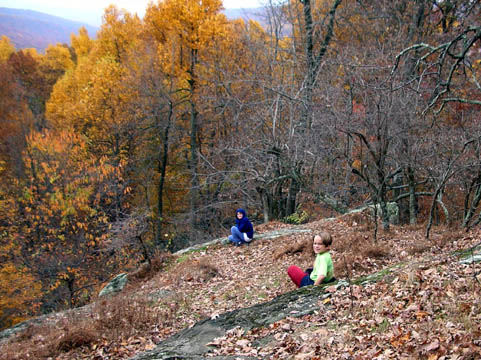 We made many detours because there is a lot of rock rising out of the ground on the mountain, which was part of the original ancient Appalachian chain dating from the Precambrian era.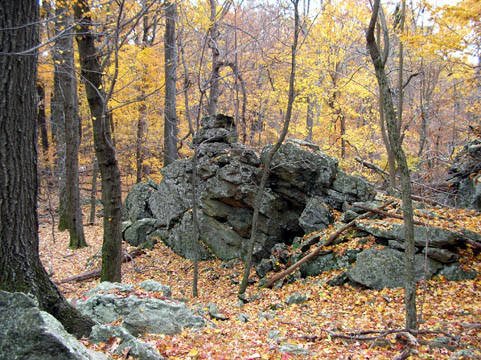 It erupted, was covered by sea-bottom sediment, then altered into metabasalt and eroded so that intrusive granite basement rock more than a billion years old underlies the visible Catoctin Greenstone.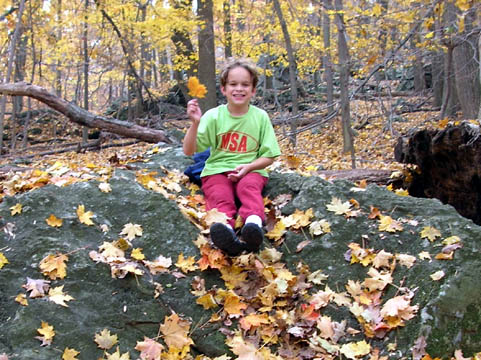 The kids climbed the rocks...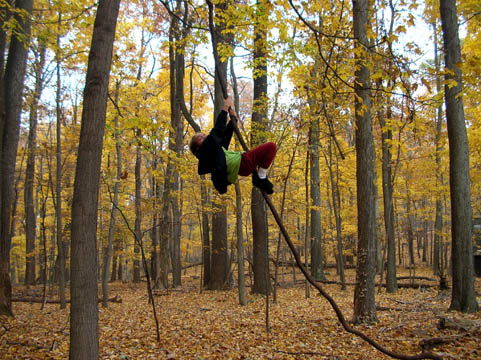 ...and the vines...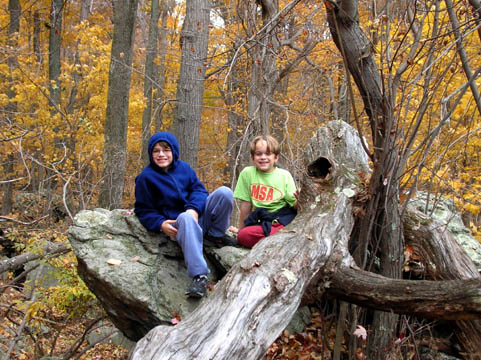 ...and occasionally the trees.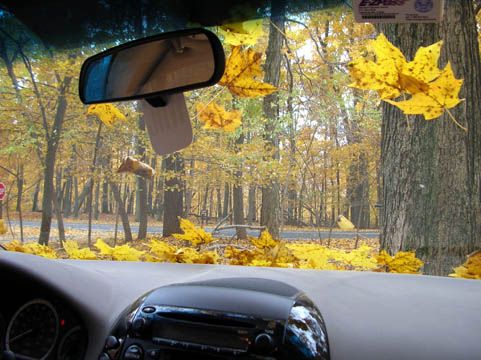 This was the view out the window when we got back to the van. None of those leaves were there when we started hiking, nor the hundreds on the roof!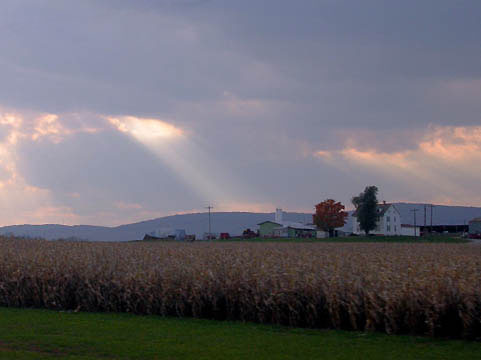 The sunset over the farmhouse driving home from Catoctin.