The Birth of Aviation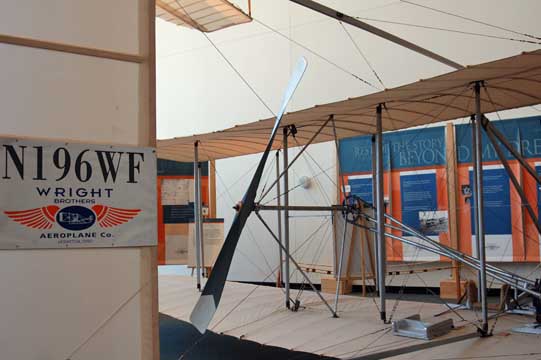 The Maryland Science Center's traveling Birth of Aviation exhibit, which starts with a replica of the Wright Brothers' printing press and follows their entire career.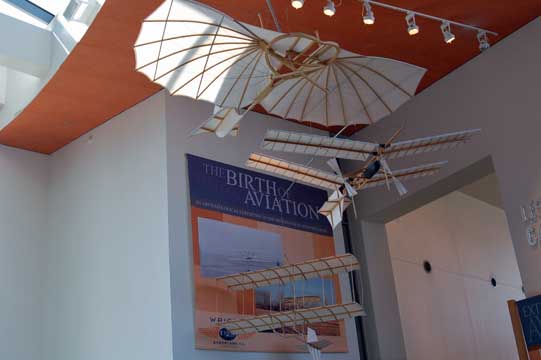 There were reproductions of the gliders they used for test flights, all built to exact specifications and flight-tested, mostly by US military officers...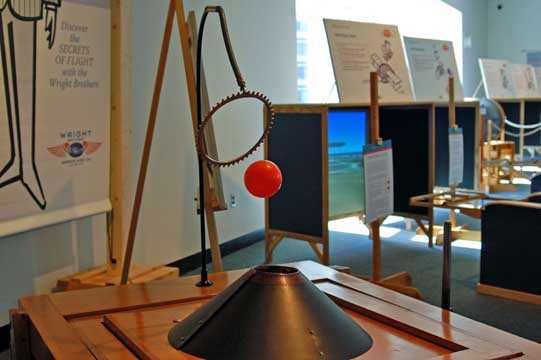 ...and demonstrations of aerodynamic principles...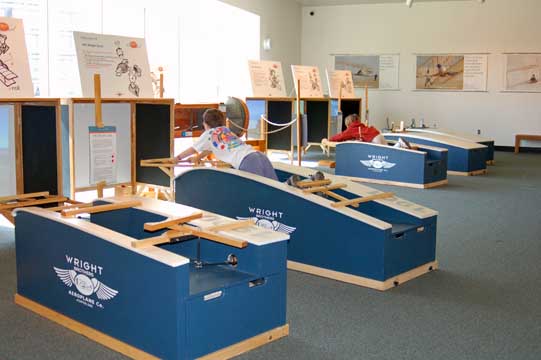 ...and simulators where kids could use their hands and feet to try to stay aloft and see their progress on screens.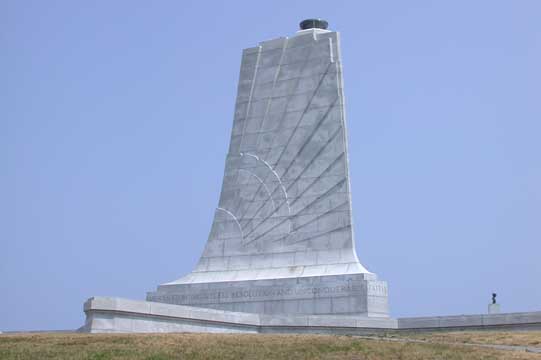 And here are a couple of photos to go with those of our trip to Kitty Hawk, North Carolina, where the Wright Brothers made their first sustained powered flights on Kill Devil Hill.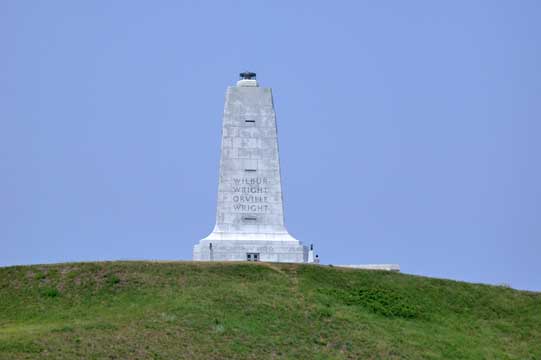 The inscription around the base reads, "In commemoration of the conquest of the air by the brothers Wilbur and Orville Wright. Conceived by genius, achieved by dauntless resolution and unconquerable faith."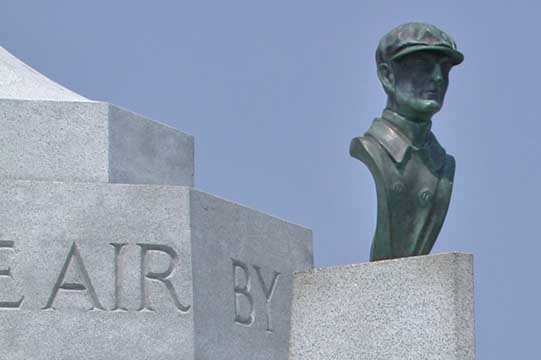 This is the bust of Wilbur on the memorial.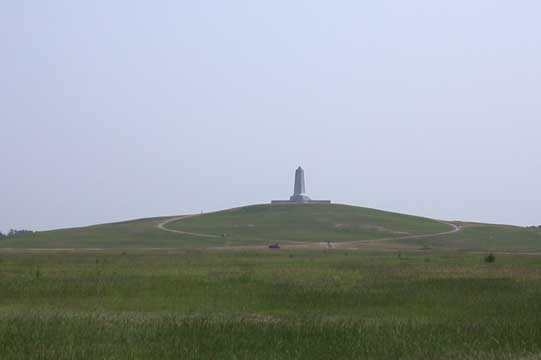 Here is the national park site. From atop the hill you can see the ocean.