Endless Summer 2004-5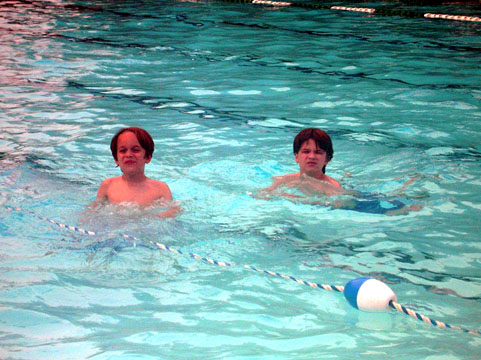 At Adam's 2005 soccer party, here are himself and Daniel just before ducking under the rope.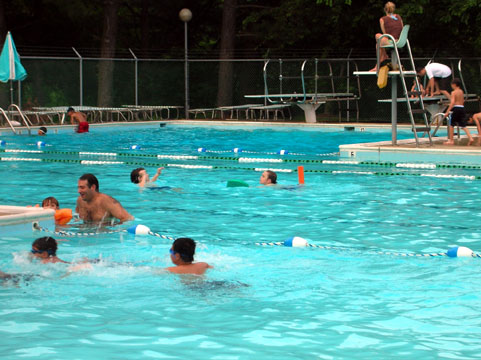 Marco! Polo! Marco! Polo!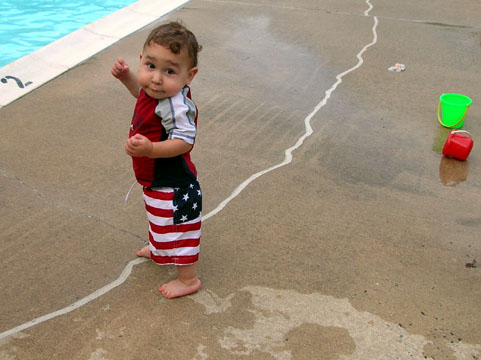 I'm too sexy for my suit, too sexy for my suit...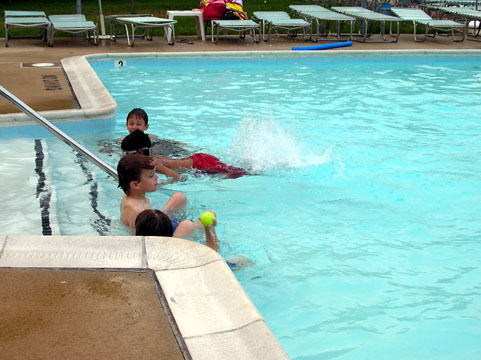 Waiting for adult swim to end after eating.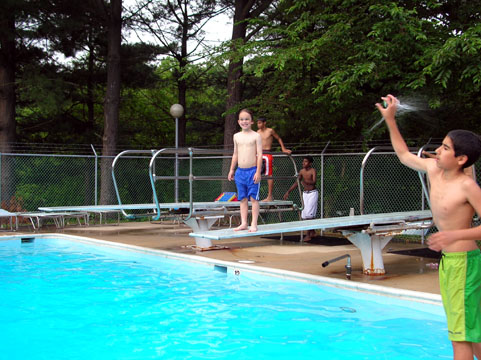 While Adam prepares for a championship dive, another boy catches one of those little fabric water balls that blasts you in the face.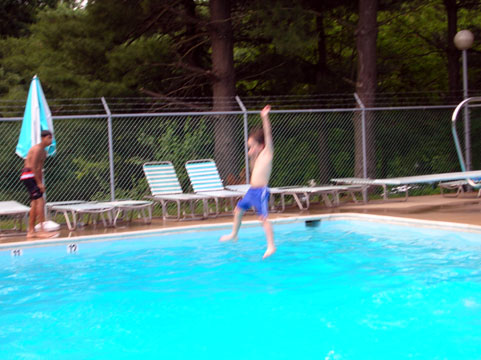 The judges' scores for this dive were off the scale.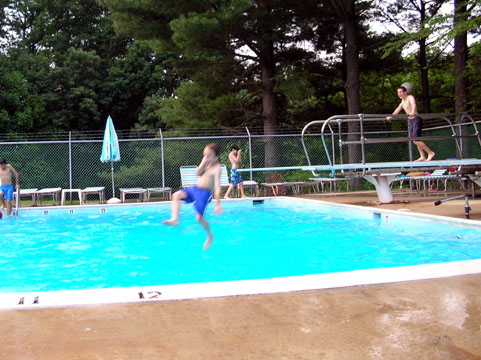 And another! Two in a row!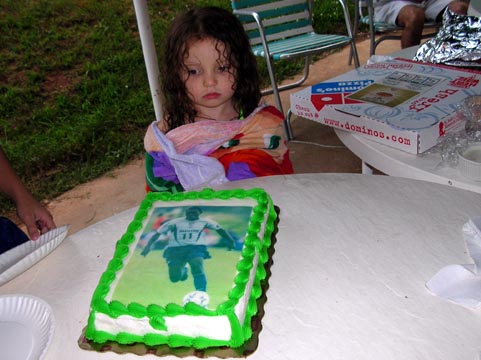 A younger sibling suffers from cake envy under the party tent.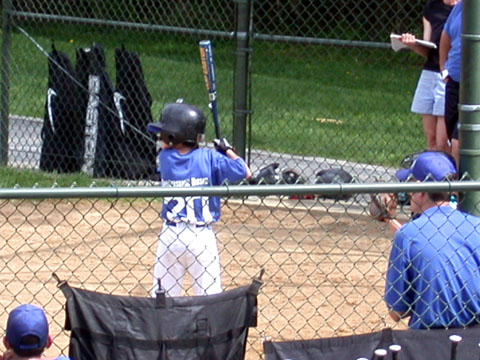 Daniel playing baseball with his 2004 Little League team, the Bulls of the Germantown Athletic Club.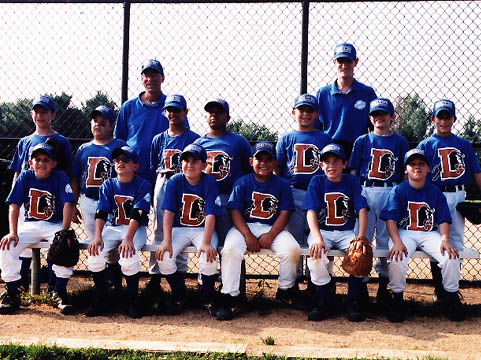 The Bulls were the league champions for the season.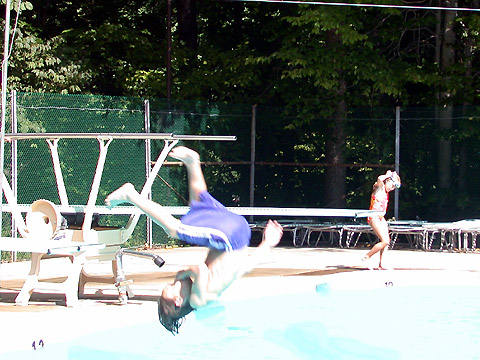 And what was summer 2004 without the pool? A forward flip off the platform, awarded a 9.8 with deductions for holding the nose. (Photo also receives deductions for being overexposed.)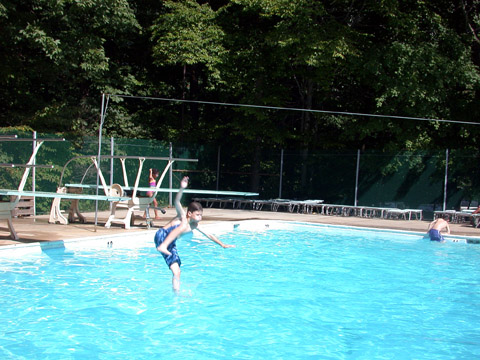 This is the very difficult deep-breath flying flailing "What if the water's cold?" Yu-Gi-Oh leap with half-twist.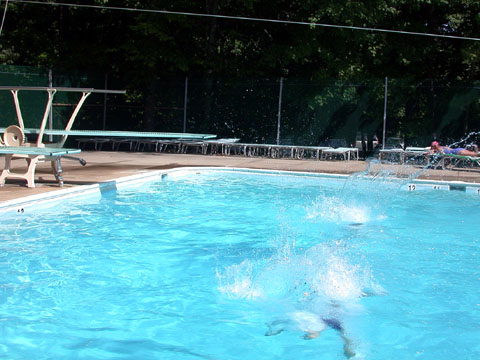 In the synchronized diving competition, there were a few points taken for a bit of excess splashing on entry.