Baseball 2006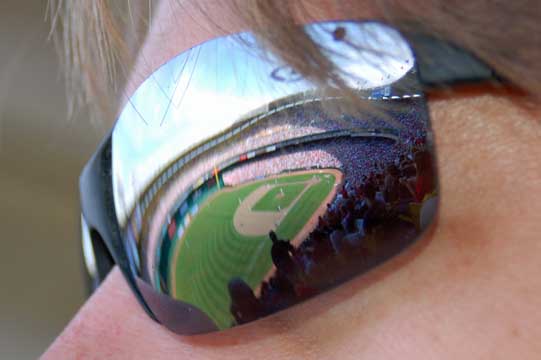 The field at RFK Stadium reflected in Paul's sunglasses. We went to the Nationals home opening game, where they went from playing badly to playing terribly while the Mets either played pretty well (David Wright drilled a perfectly hit ball down the third base line to bring home the first run of the game) or took advantage of some mediocre pitching by Ramon Ortiz. In the end, the score was 7-1, though we were gone before the final two runs in the ninth inning, having seen no evidence that the Nats had any hope of a comeback.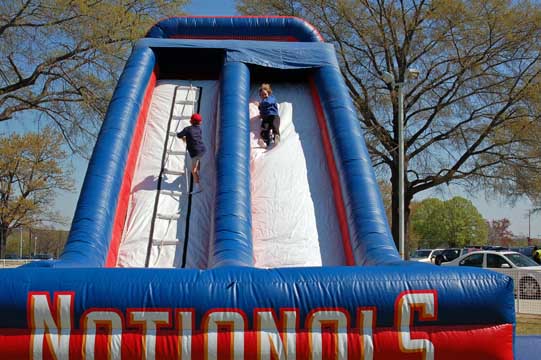 That said, it was a fun day: inflatable slides, moon bounces, batting cages and obstacle courses sponsored by local radio stations before the game on a perfect sky-blue 70ish degree day, then peanuts, cheese fries and chicken nuggets waiting for the game to start. Here Adam comes down the inflatable slide at the fun fair.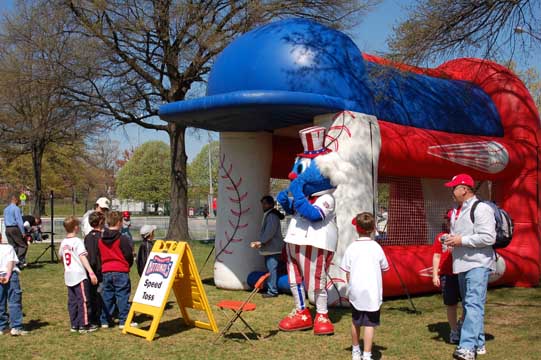 And here kids wait with the mascot for a turn at the speed toss (where nearly all of them did better than Vice President Dick Cheney throwing out the ceremonial first pitch).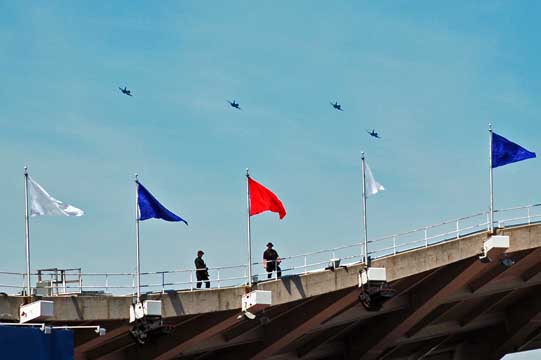 During the pre-game festivities, fighter jets fly in formation over RFK Stadium.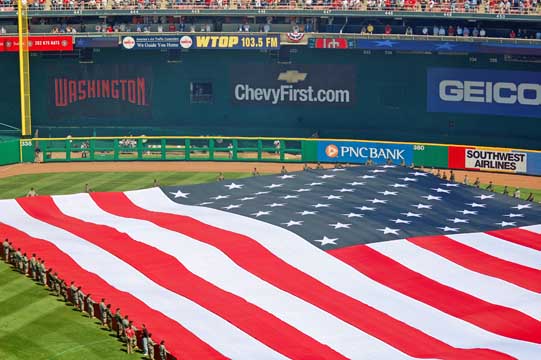 The DC National Guard rolls out the colors, a presentation of the largest flag I have ever seen.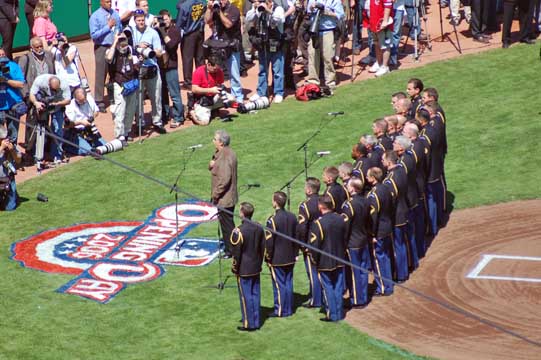 Placido Domingo sings the national anthem.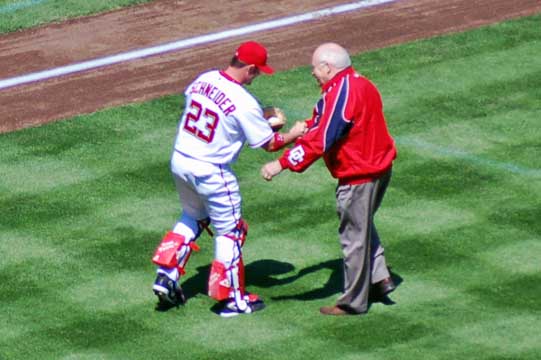 Dick Cheney receives his ceremonial baseball after throwing his ceremonial pitch into the ceremonial dirt. He came out to more boos than applause, threw the ball into the dirt and left to even more boos, despite having brought three veterans from Iraq wounded in the line of duty with him. They got a standing ovation, but not Dick.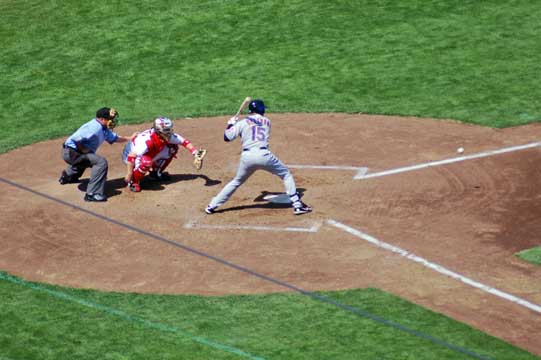 And ball is played!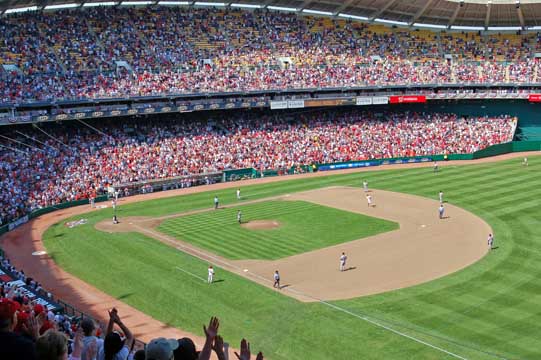 This is a shot with the 28-80 lens from our seats of Alfonso Soriano running the bases after hitting the Nationals' sole home run in their home season opener.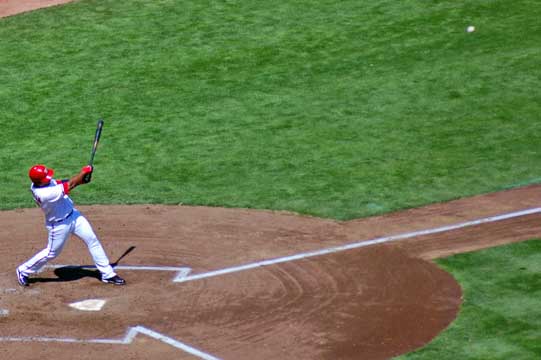 And this shot, taken with the telephoto, shows the ball flying foul off the bat. Now, the ball was probably not traveling very fast since it was popping up and headed above the stands, but I was impressed that the lens caught it so close and so clearly anyway.