Baltimore Zoo 2005


The weekend we went to Parakeet Landing at the Maryland Zoo, we also went through the Africa section of the zoo, where we saw lions, chimpanzees, elephants, giraffes, rhinos, zebras, cranes, tortoises, vultures, cheetahs, warthogs, lemurs, penguins and many other animals, plus the Maryland section of the zoo where we saw otters, turtles, herons, copperheads, bats, owls and other animals that live in and around the Chesapeake Bay, and the Polar Bear Station where we saw the titular sleepy bear plus snowy foxes (the snowy owl was in hiding from the afternoon sun). The zoo is in the process of remodeling, having taken out all the old cramped cages from what used to be the entrance walk, so at the moment there are no prairie dogs, foxes, flamingoes or any of the other animals that used to live in those old structures.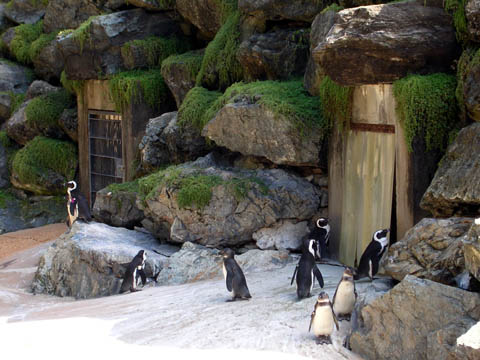 African penguins parade around their rocks.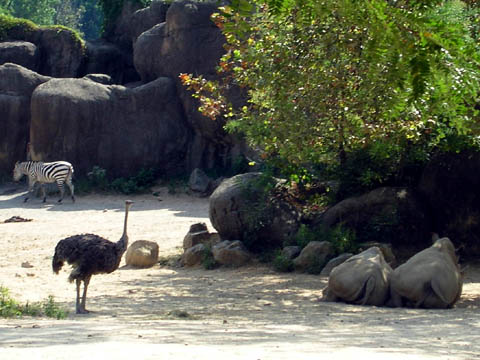 An ostrich stands amidst zebra and rhinos in the African plains exhibit.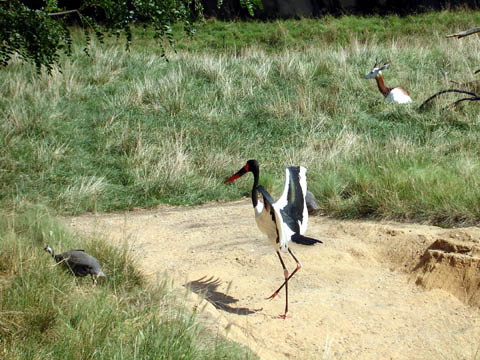 A saddle-billed stork chases away a peafowl as a disinterested gazelle watches.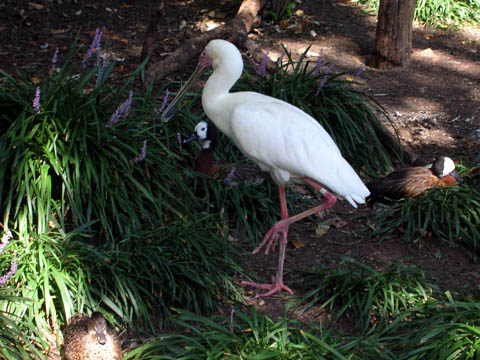 A spoonbill parades past ducks to get its dinner.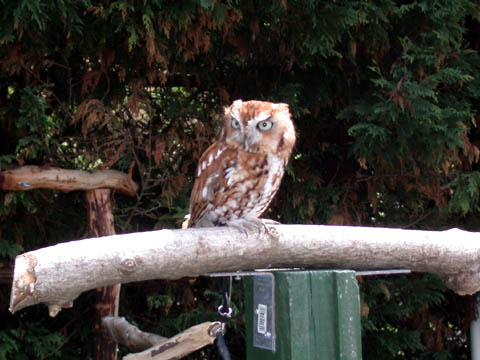 A little brown owl in the bird exhibit by the tram.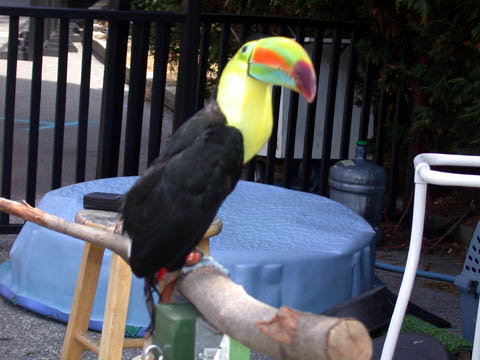 Curious toucan checks out visitors.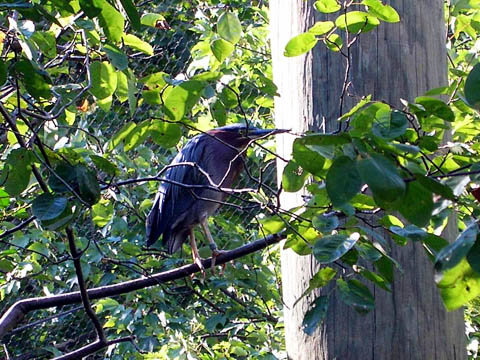 A green heron beneath the Maryland flight cage studies an egret across the way.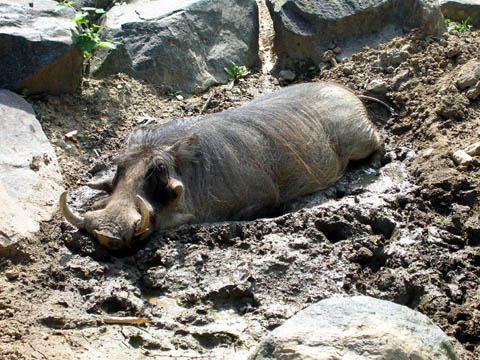 Sleepies at the Zoo. Now this is the life! A warthog snores in the mud.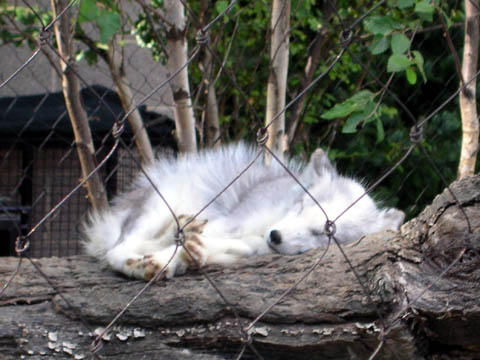 An arctic fox dozes in the Great White North exhibit.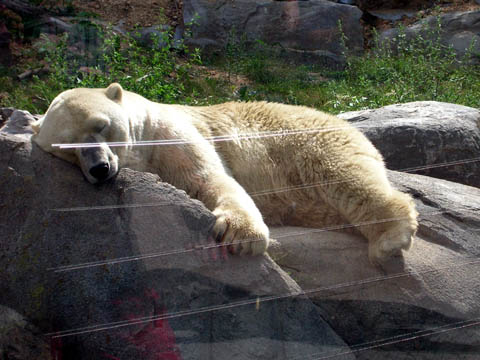 And in the same exhibit, a polar bear sprawls.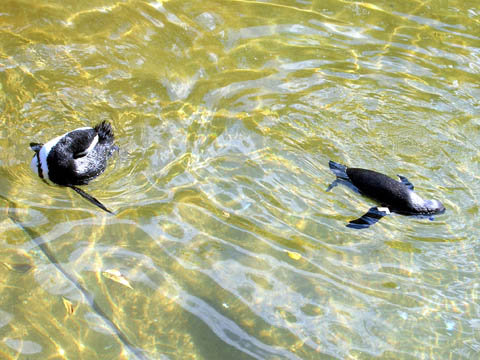 Personally, I don't see how anyone could rest in this position, especially not with an adolescent swimming nearby, but, then, I am not a penguin.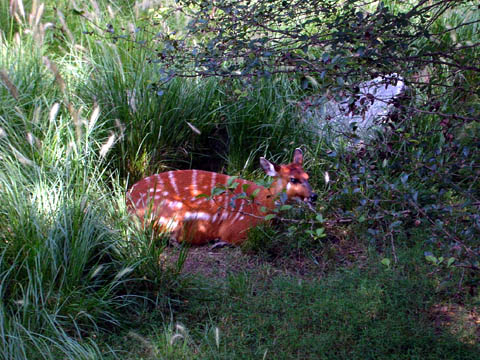 A sika rests in the shade in the Africa exhibit.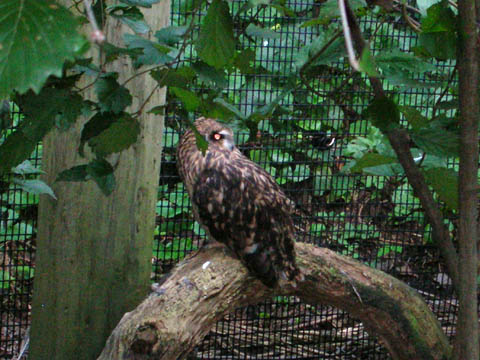 "Hey! My beak is in my back. This means I'M ASLEEP. Go away!"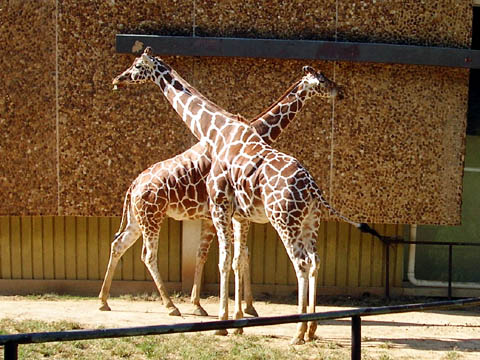 Zoo Pairs: The giraffes.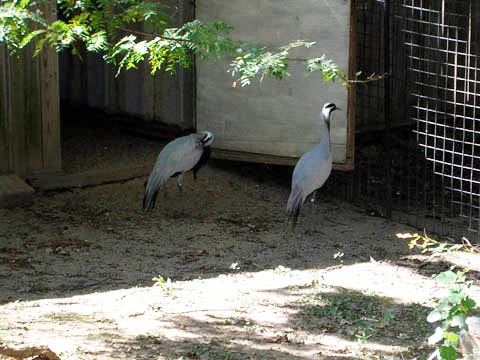 The cranes.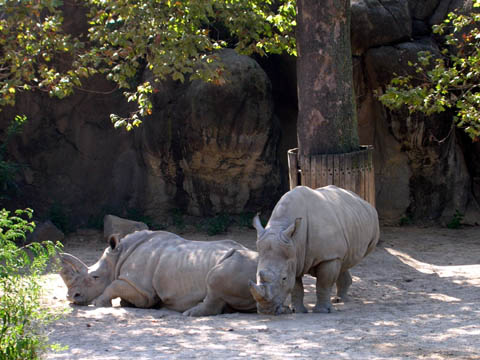 The rhinos.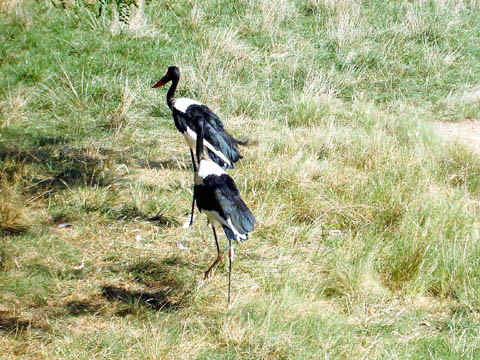 The storks.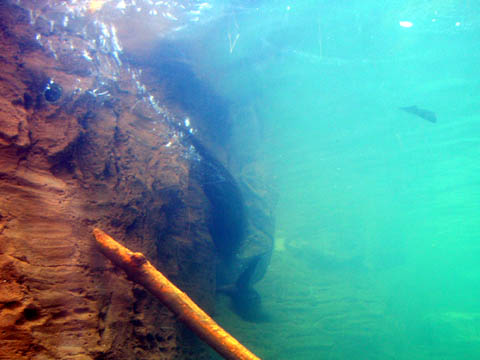 The otters.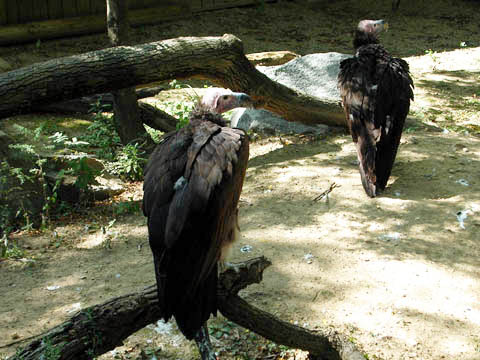 The vultures.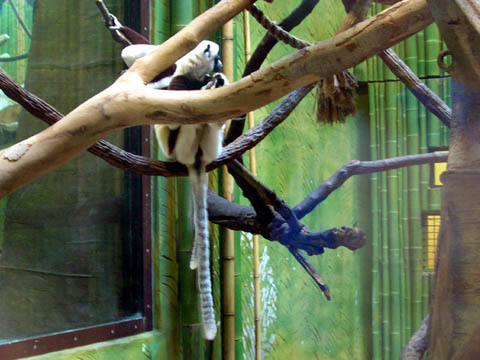 The lemurs.