National Arboretum Spring 2006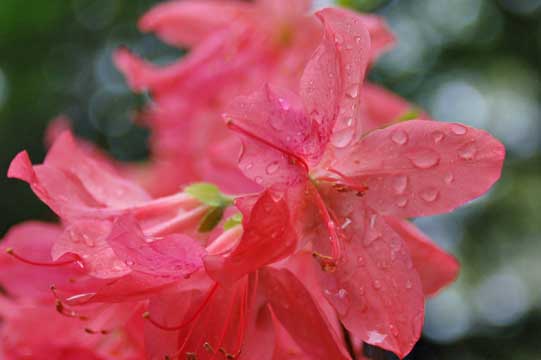 In the afternoon when the rain had slowed to a drizzle, we decided to go to the National Arboretum to see the azaleas.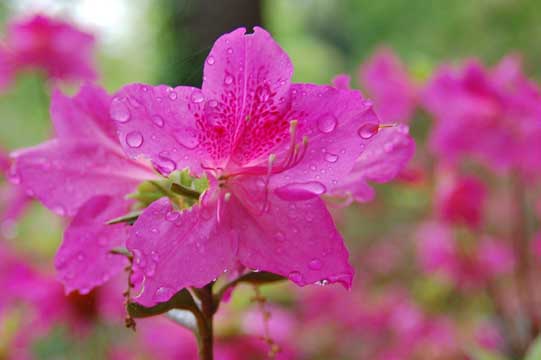 The web site said they were supposed to peak the next Tuesday, but we suspected they might have been affected by the downpour and would not be around by next weekend.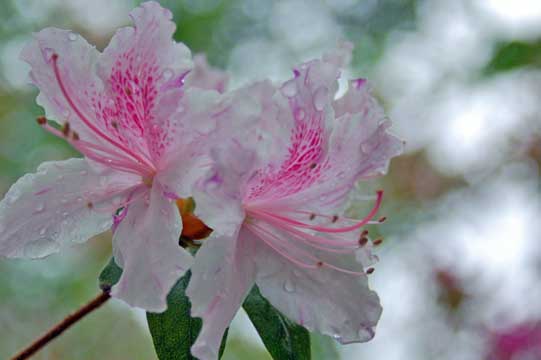 They were glorious, and because it was drizzly there were no crowds whatsoever.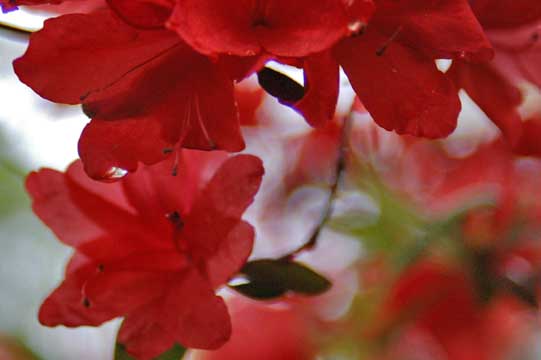 And azaleas look almost more dramatic on a gray day than a sunny one, and we were not melting in the heat as we have on previous visits, so it was a perfectly gorgeous afternoon!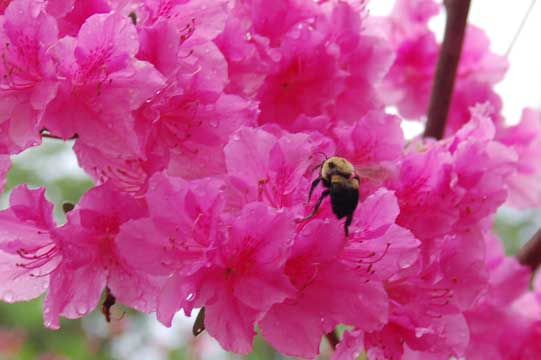 Where the bee sucks, there suck I;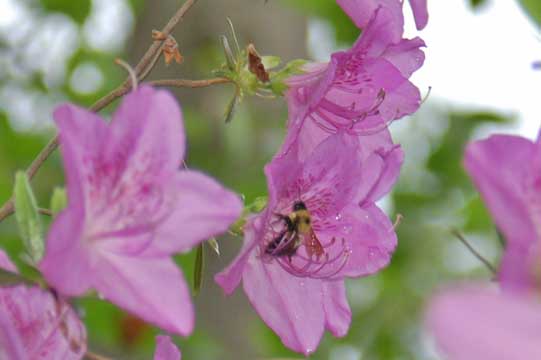 In a cowslip's bell I lie;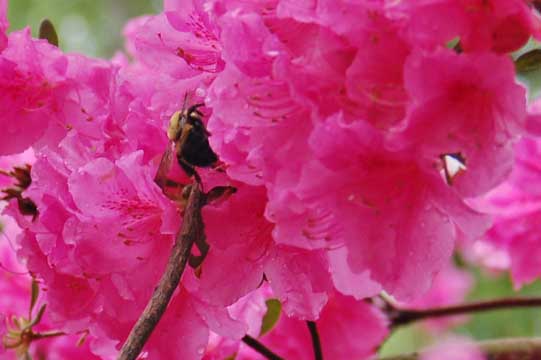 There I couch when owls do cry.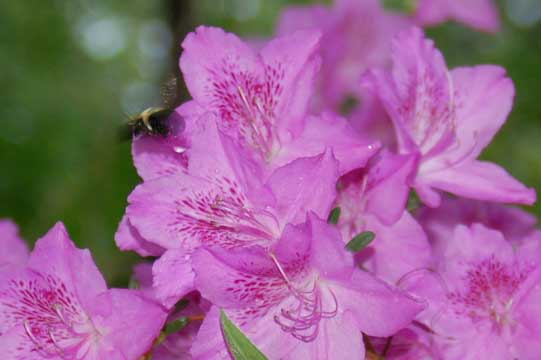 On the bat's back I do fly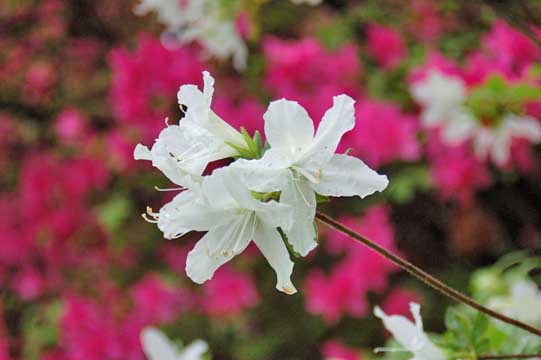 After summer merrily.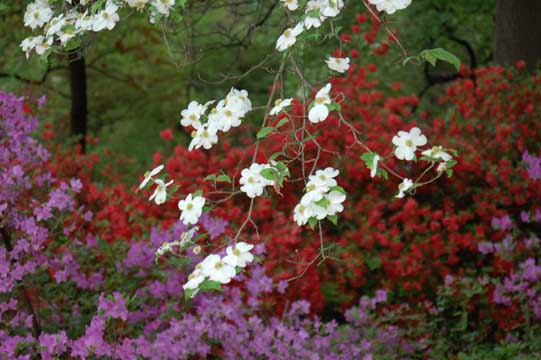 Merrily, merrily shall I live now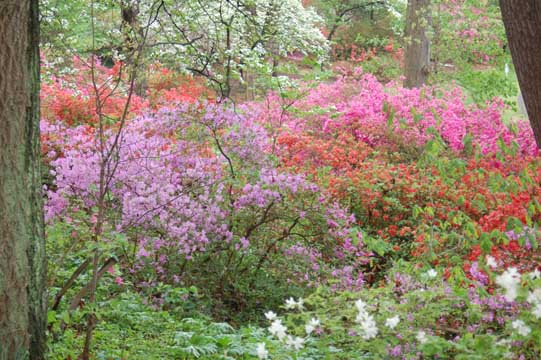 Under the blossom that hangs on the bough.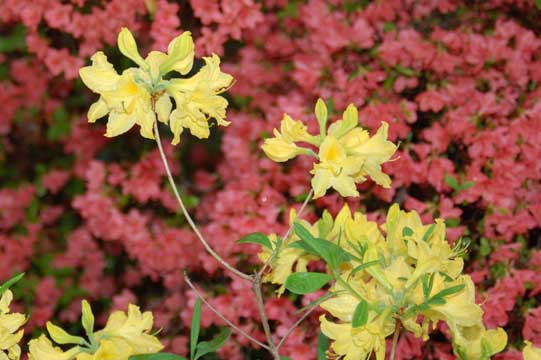 And that's for Shakespeare's birthday!