Kids' Awards 2005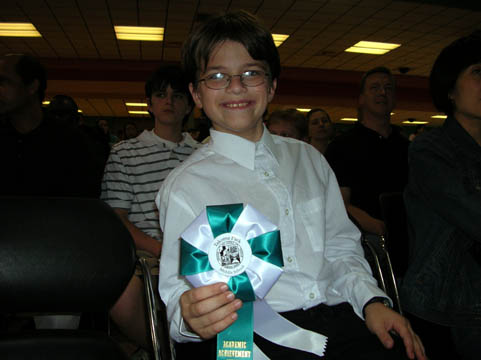 Daniel with his award for making honor roll every semester of his first year in middle school.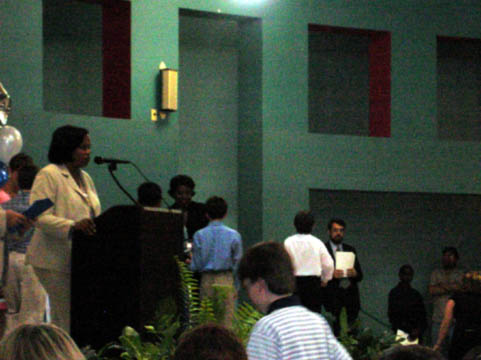 Crossing the stage to get his Ad Astra certificate from the vice principal.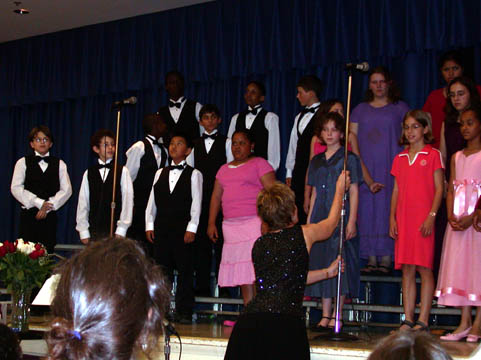 Daniel singing with the state superior-rated middle school chorus.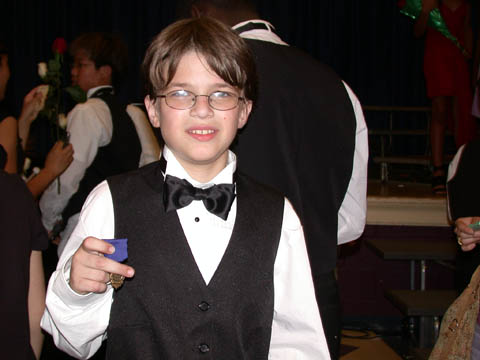 Holding the ribbon award each of the chorus members received for their triumph.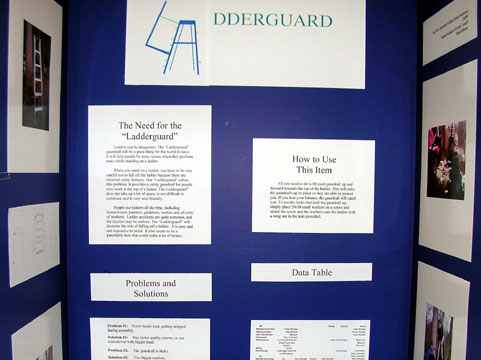 Daniel's science fair presentation, designed with two other sixth graders.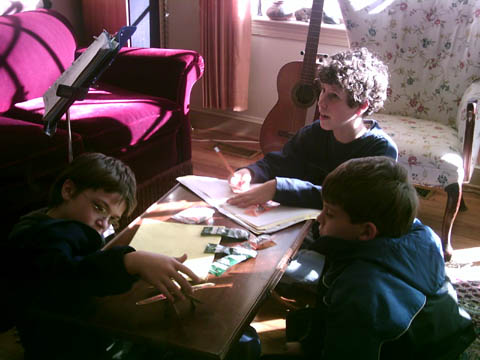 Here is his group at work; this photo was taken by the sister of the tall boy.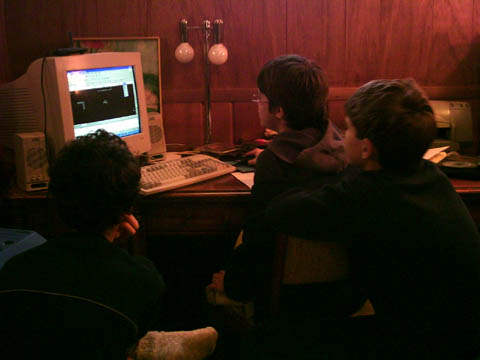 And another, with Daniel at the computer.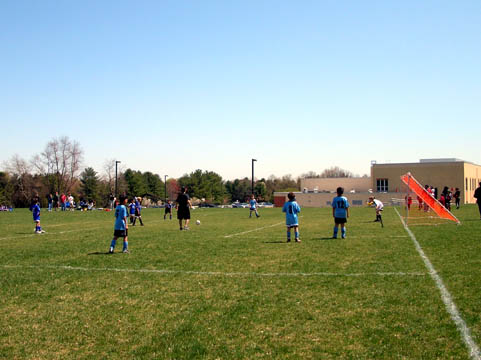 Adam's soccer team had a good spring season and won a sportsmanship award.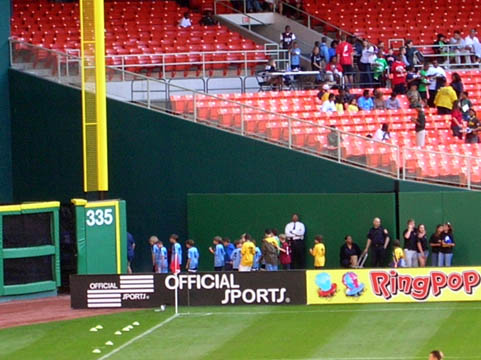 As a result they were invited to a DC United game and marched in a parade around the field.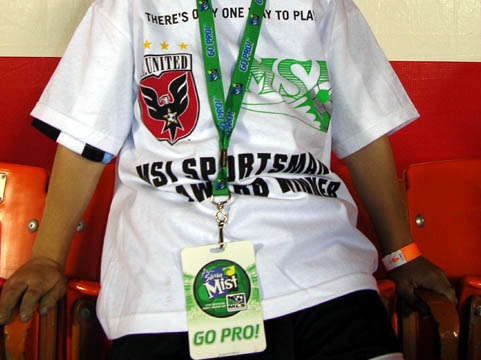 Here is Adam with some of the loot each of the team members were given.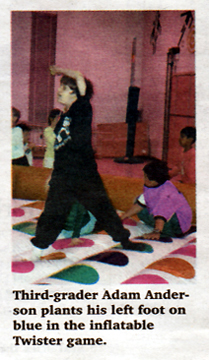 Adam's nearly-rained-out school picnic was featured in the local paper. Here is Adam in the All-Purpose Room.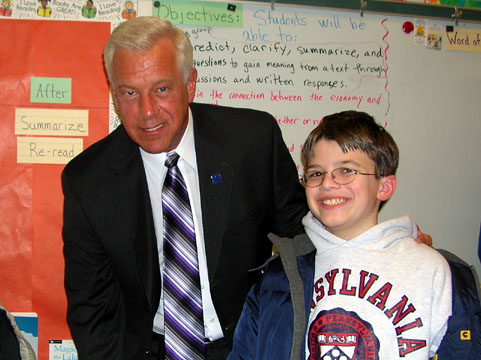 Daniel with local weather forecaster Doug Hill at the science fair.