National Arboretum Summer-Fall 2003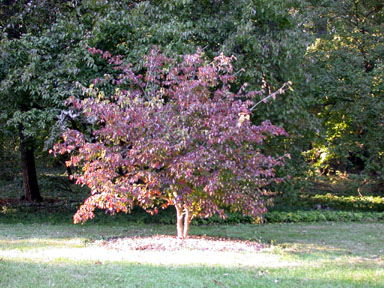 National Arboretum. Last fall was very yellow-brown due to the drought. This fall has been very red-purple due to the rainfall.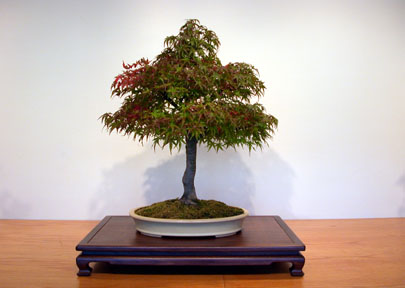 Even the maple bonsai are turning red and orange.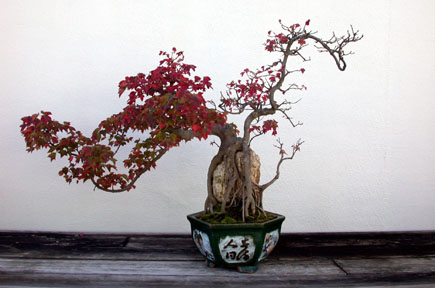 This one just bends so amazingly over the rocks...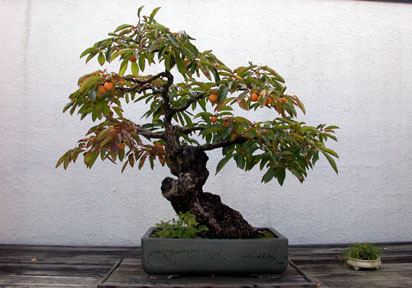 ...and this, a 130-year-old tiny Kaki Persimmon, was given to the Arboretum in 1983 by Hassan II, the King of Morocco.
| | |
| --- | --- |
| | |
| The National Capitol Columns, Corinthian sandstone, that originally held up the dome of the Capitol Building... | ...but were replaced at some point after Lincoln's inauguration (pictured above, from sign at site) with marble, and moved to stand in the field at the Arboretum. |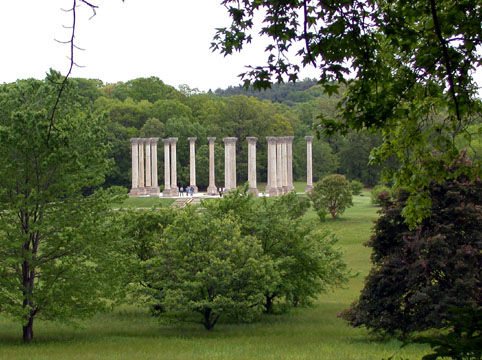 Here are the columns from a distance, seen earlier in the year.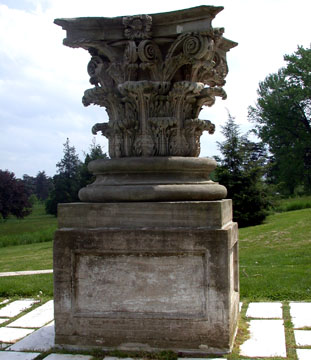 Here is the finial from one of the columns, removed from its pillar so people can see it up close.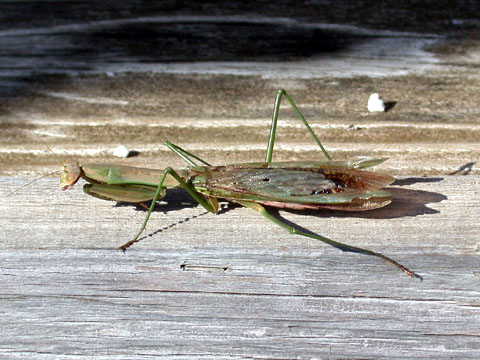 And here is a praying mantis in the bonsai pavilion.