Random Animals


Suspicious baby birdies in a nest near my parents' garage.

The mommy bird mostly stuck nearby to keep an eye on them.

By the time we noticed them, the babies already had sleek feathers on their wings.

A deck invader. Our first indication that we might have a problem came from the hissing and yowling produced by Rosie in the kitchen; although she is capable of yowling at having been thwarted in her efforts to reach the food bag, the hissing was unusual.

Sure enough, THIS was right outside the sliding doors to the kitchen. As you can see, some water had collected inside the toboggan and it was apparently using it as a bath and drinking fountain.

Considering how much rain this entire area got the day before, we have no idea why it chose our deck for this activity but rest assured, the water was dumped out. The critter left little wet footprints all over the deck.

This is one of the cutest faces ever.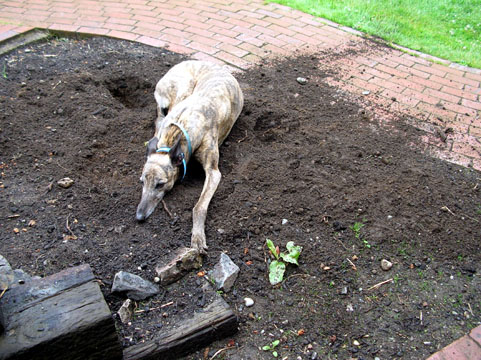 Dog guarding a shop at the craft village in Bothell. "What? No, I didn't dig that hole! I have been lying here asleep, I tell you! I am innocent!"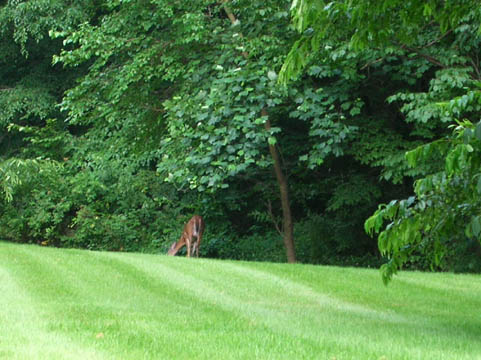 One of the deer that far too often can be seen at the outskirts of our neighborhood. There is so much new construction that the deer must cross major roads to reach the waterways, so we get to see lovely sights like this on the way to the grocery store, but we also see far, far too many hit by cars.

These three are walking across the backyards of townhouses in my own neighborhood.

See how close the houses are? This area is so overdeveloped that the deer literally have nowhere else to go to graze and to reach the creek. I wonder what will happen to them in the winter, when there is even less grass.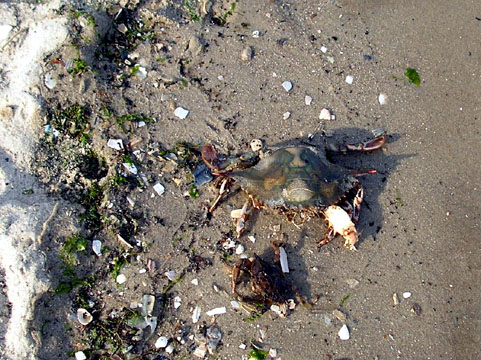 A pair of late crabs washed up on the shore of the Chesapeake near Calvert Cliffs.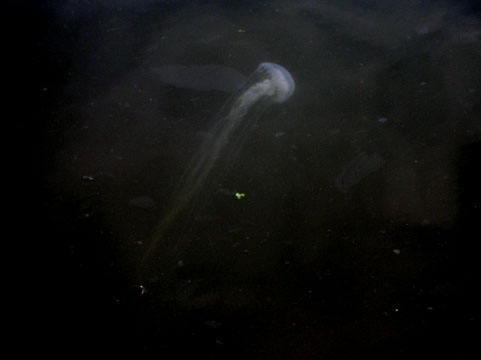 A Bay jellyfish. This is not a photo of an aquarium but outdoors by the docks near the marine museum; the oiliness is from the boats there.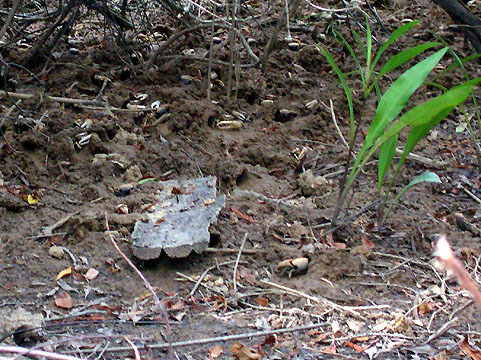 A colony of fiddler crabs poke out of their holes to see what's going on.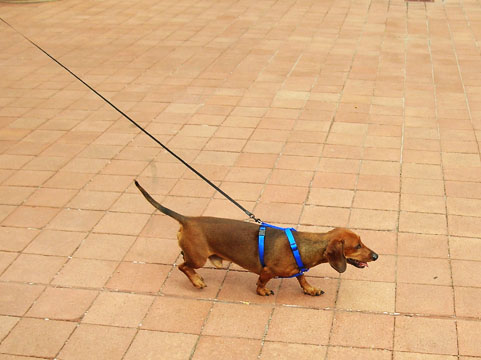 Because who doesn't love a little weiner dog?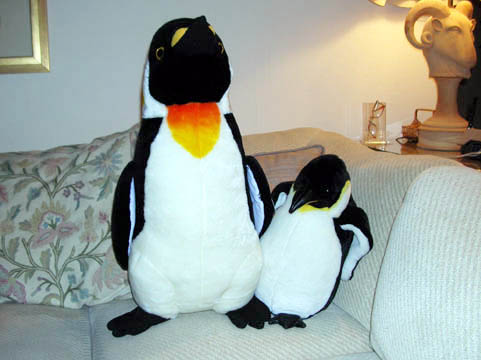 Adam requested that I feature his penguins, so here they are. These are Snapey and Christopher Penguini.