Amistad, Washington Marina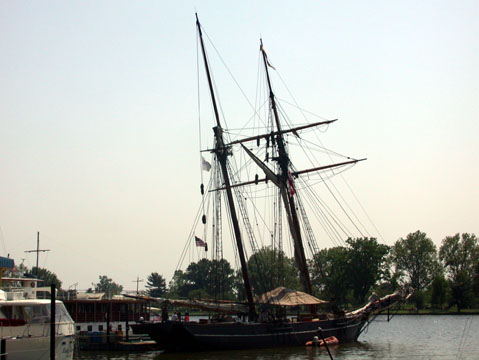 Amistad was sailing around Cuba to deliver captives as slaves for a plantation when the captives rebelled, took over the ship and sailed it to New England.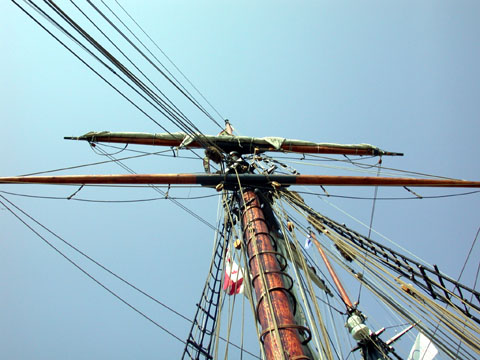 They were imprisoned and eventually won their freedom via the United States Supreme Court when former president John Quincy Adams argued their case (then-president Martin Van Buren, afraid of losing Southern votes, had asked the high court to hear the case after a Connecticut court declared that the captives should be free men). Eventually they returned to their homes in Mendi (present-day Sierra Leone), Africa.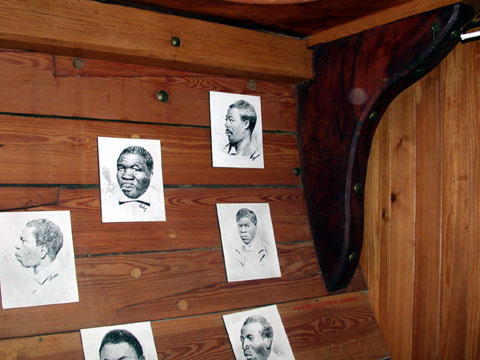 This ship is a replica of the original of the one whose story is told in the famous film.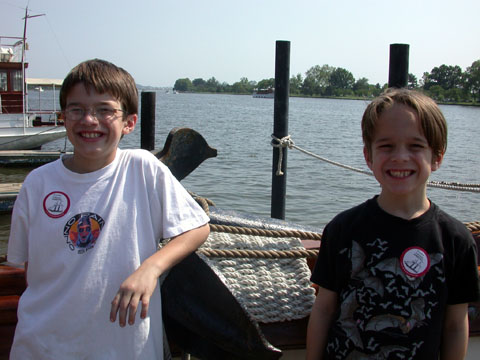 Here are Daniel and Adam on the deck overlooking the marina.
| | |
| --- | --- |
| | |
| Presidential Yacht Sequoia. | Riverboat Annabelle. |