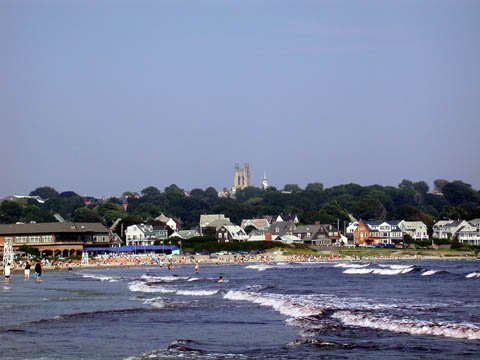 Easton Beach, Rhode Island, below the Cliff Walk mansions.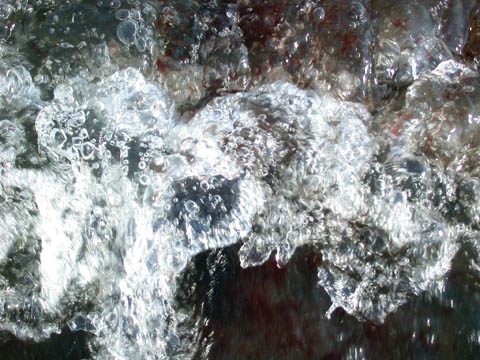 This is the beach with the amazing red seaweed full of little crawly things.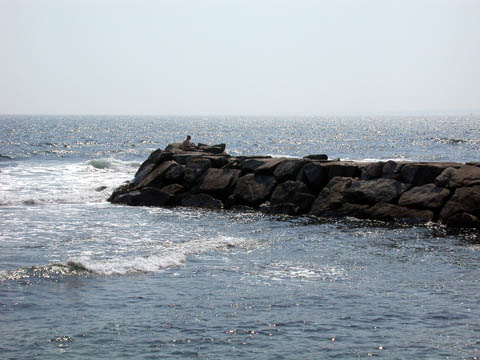 Brenton Point State Park, where the seaweed is of the thicker green variety and there's more kelp.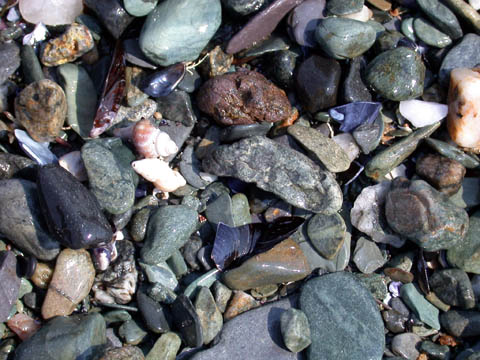 While Easton Beach is sandy and has mostly large clam shells and big crabs washed up, Brenton Point has tidepools with lots of little snails and crustaceans.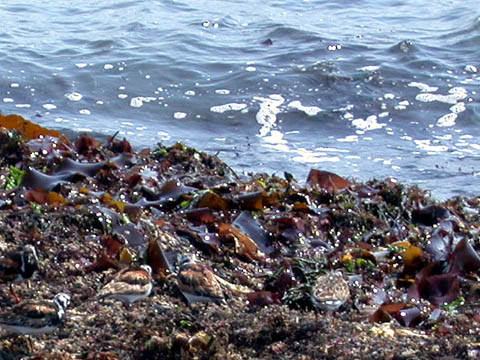 Spot the birds in this picture.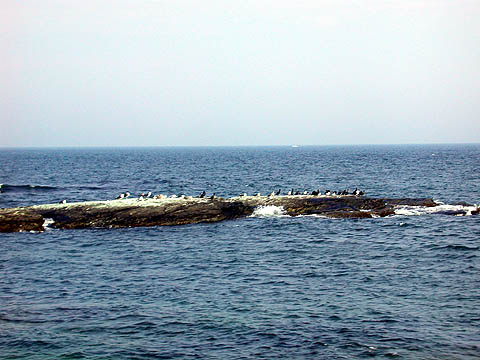 Most of the gulls and terns prefer the isolated rocks people can't get to.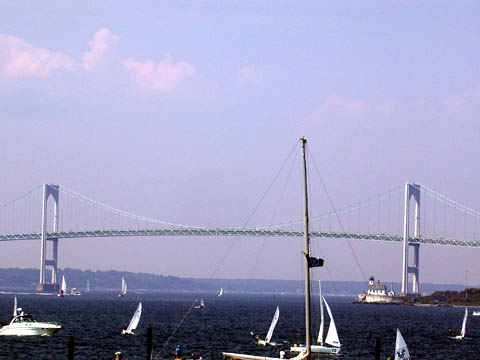 What's an island without a bridge and a lighthouse?